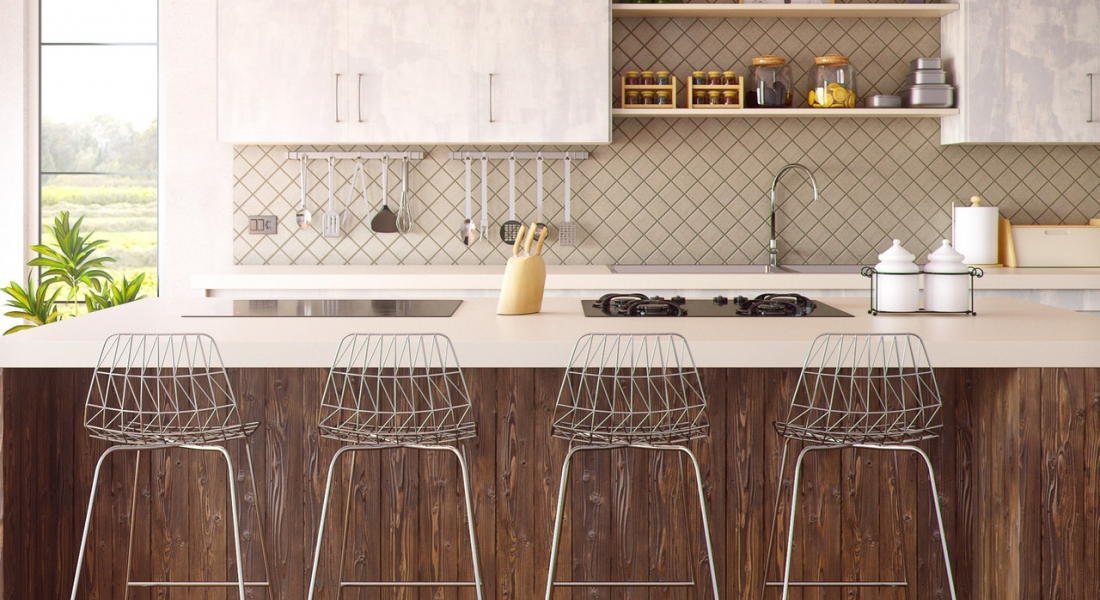 5 of the Most Popular Interior Design Twists of the Last Year
If you've been keeping tabs on the most popular interior design looks of 2017, you probably saw a few trends that have been popping up consistently in homes across the country.
While familiar concepts of interior design (such as traditional, modern, or contemporary interiors) underpin these design twists, the following looks introduce a twist that is refreshing and makes a space personal.
Here are 5 popular interior design twists that were making an impact in home interiors in Brevard and beyond and how you can make them your own.
Interior Design Twist #1: Scandinavian
If you take mid-century modern and add a European flavor, you're likely to end up with a design cocktail that is distinctly Scandinavian. This look has been made wildly popular by Ikea, but it's roots go back much further.
The key to making this design twist work in your home is balance. Scandinavian design principles rest on the idea of balancing engineered and organic materials against each other, along with neutral color schemes and bright accents. With the right combination of furnishings and finishes, you'll have a home that is both modern and inviting.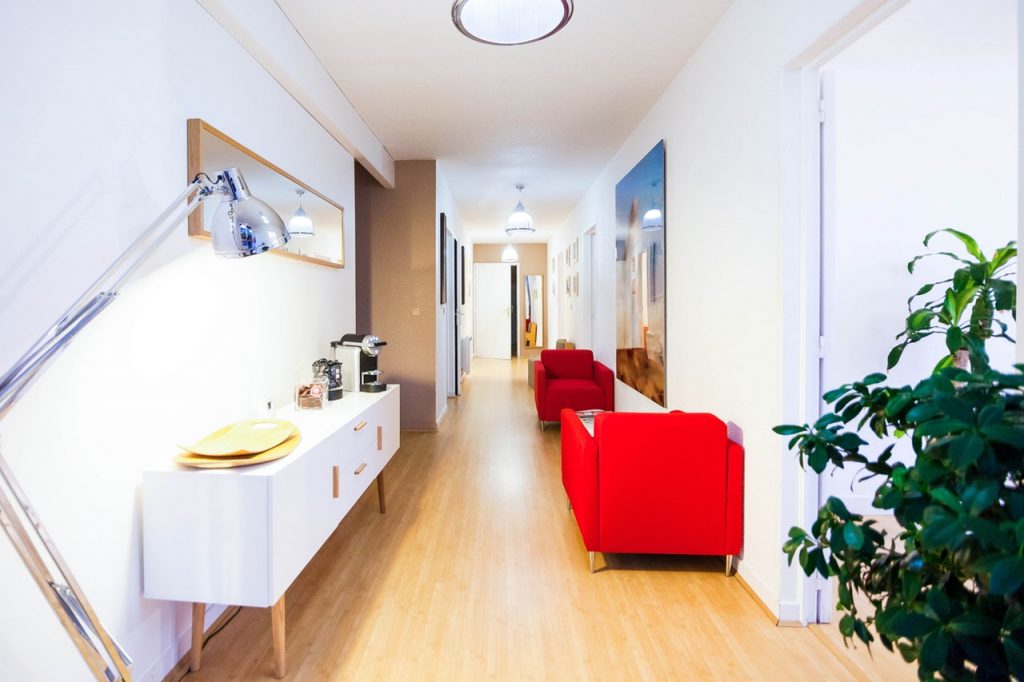 Interior Design Twist #2: Bohemian
For a look that breaks away from the clean lines and neutral color palettes common in many modern-themed interior designs, the bohemian design twist is becoming a popular choice.
This look plays upon the concept of layers and textures to achieve a room that is inviting and engaging. Layers of color and textiles in complementary colors are used to create a warm, vibrant space. Reds, purples, and turquoise color schemes are common. Rugs are typically layered, and accent pillows and a throw complete the space. Natural elements are often found as well, including woven baskets, jute features, and wooden accessories.
Don't think you need to be a hippie or live like one to pull off the bohemian interior design twist. This look can really be for everyone – choose your materials and colors in a way that fits your personality and the results will be comfortable and natural.
Interior Design Twist #3: Industrial
Many homeowners are after the orderly and unintentionally neat look that industrial design offers. It doesn't have the aim of looking as bare and minimal as modern design, but it's simple finishes and utilitarian designs make it look structured.
Furnishings with iron accents and dark wood finishes contribute to achieving the industrial look. Also key are objects such as pulleys and other hardware that echo the industrial age of times past. For a fresh take on industrial interior design, we especially love to see copper accents.
Interior Design Twist #4: Farmhouse
Maybe it's a reflection of the desire for simpler times, but the farmhouse look has been a big influence on interior design in many homes. Often characterized by weathered wood and a peppering of metal accents, this interior design trend is popular with homeowners of various ages and can be incorporated into a variety of architectural styles.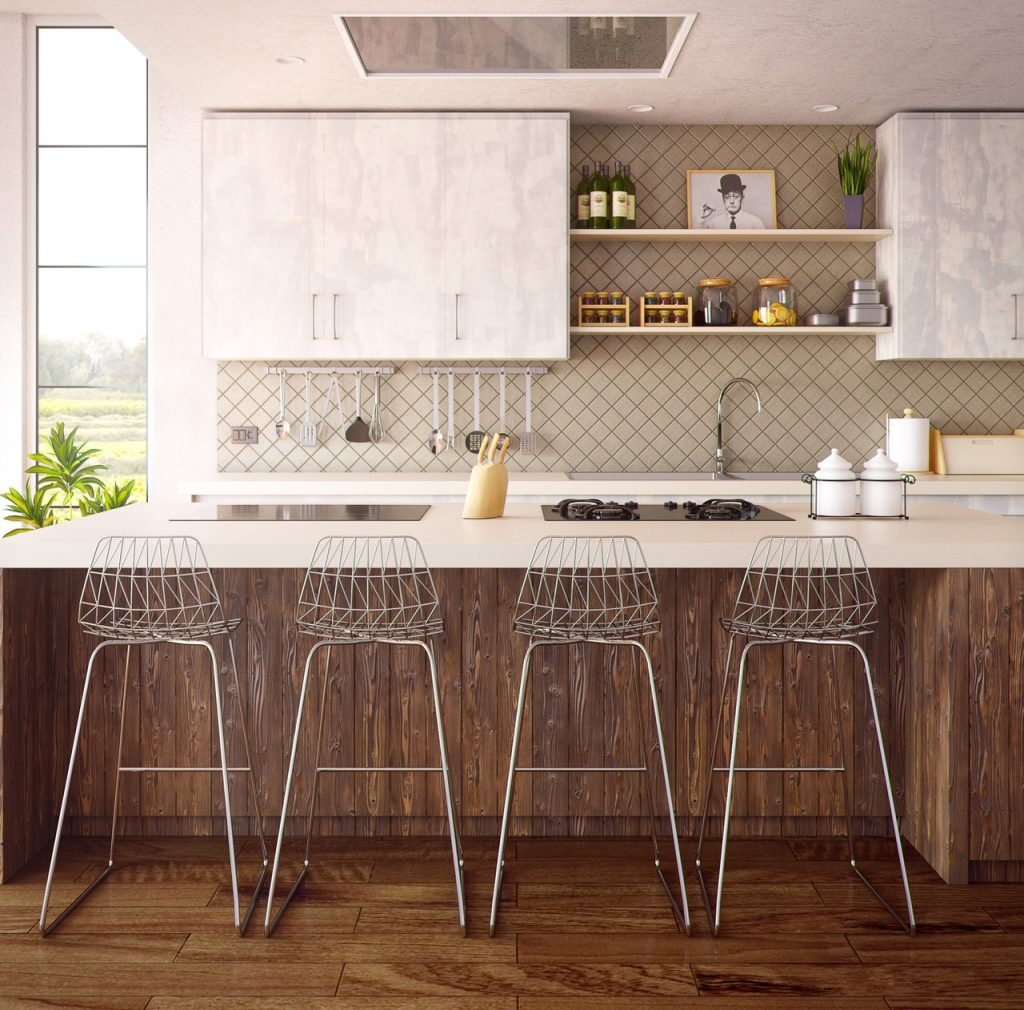 To keep your home's interior design looking 'farmhouse chic' instead of 'country cabbage patch,' we recommend blending a variety of high-end finishes and textures with more rustic elements. Copper is an excellent choice for lighting or accent pieces that will add a touch of class while complementing weathered wood. Along the same lines, rich textiles with texture can make the look of a farmhouse interior seemed pulled together instead of scrapped together. Avoid kitschy elements like plaids and chickens to keep this interior design twist from feeling dated.
Interior Design Twist #5: Nautical
This one isn't a far stretch to imagine in homes across coastal Brevard county. From Cocoa cottages to up-and-coming suburban neighborhoods like Viera, the nautical look is a popular interior design trend for many homeowners.
The key to capturing this sea-inspired persona is to keep it balanced. Too many stripes of navy and white can start to make your look feel formal and stuffy. Instead of being anchored in an exclusively preppy feel, balance the nautical touches with expressions of your personality and homey touches that keep the space feeling inviting.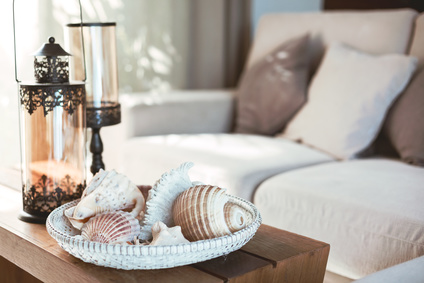 Go ahead and freshen up your space with one of these interior design twists – or another look of your choosing! If you need help choosing a direction, then we're happy to assist. Give us a call or feel free to come visit our studio in Cocoa Village!