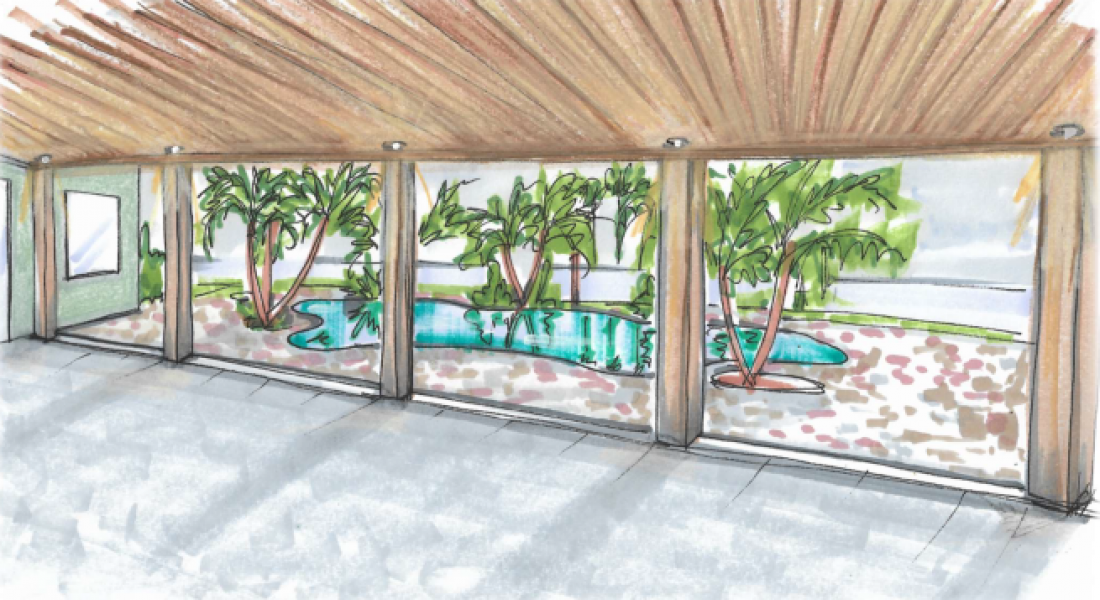 Brevard Interior Design: Indian River Gem Sneak Peek
Step inside an in-progress Brevard interior design projects with this sneak peek of a 1960's canal home. Situated in beautiful Indian Harbor Beach, this waterfront home is being transformed into a clean, open living space that makes the most of sweeping water views and contemporary design.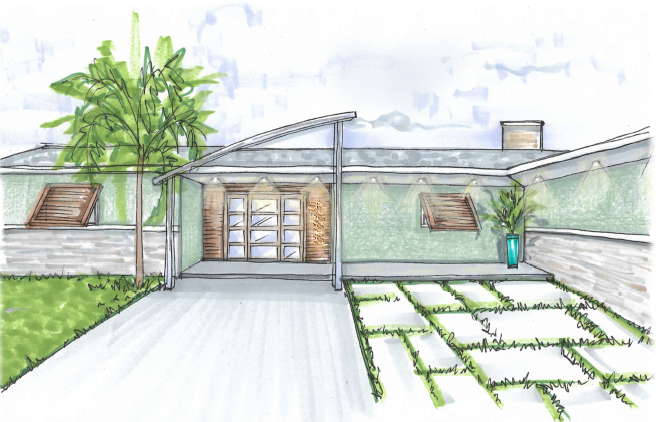 Here are the project details!
Location: Indian Harbor Beach, on Grand Canal
Era: 1960's
Floor Plan: Main Living Area, Kitchen, Sitting Area, Covered Outdoor Patio, Master Suite with Spa Bath & Walk-in Closet, Accessible Guest Suite, and a Music Studio that we have named the 'Jam Room'
Client Request: A clean look with an open floor plan
Designer Inspiration: Local waterways. And since it turns out that the clients are avid sailors, this was a perfect match for this Brevard interior design project.
Interior Design Style: We are creating a home that could be categorized as contemporary design but added organic elements. We also include a touch of mid-century modern in honor of its 1960's heritage.
Special Features:
To optimize the view of the canal and lush outdoor surroundings, we nixed two traditional 6′ sliding doors in favor of an expansive 16′ pocket sliding door.
Another home highlight is the use of concrete-look tile. This unique flooring choice is going to extend throughout the entire home. Since it's also rated for outdoor use, it will run straight out onto the covered front and back patio areas. The effect will be an unbroken expanse of flooring that will enable the eye to through the space creating a open, enlarged area.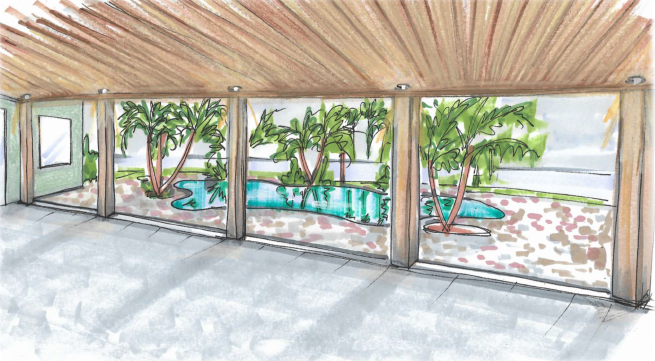 Lessons for Your Brevard Interior Design Project
This home's remodel has been a great example the importance of blending interior design styles to suit your taste and the existing character, structure, or history of the home. What factors can you identify that will lend personality to your home's interior design?
-Era of construction
-Landscape and natural views
-Your personal interests and hobbies
-Key furnishings and statement pieces
Another lesson? When something is past its useful lifespan, let it go! While the owners (and us) loved the original Terrazzo flooring in the home, it just couldn't be saved. To give tribute to the multi-colored surface we'd have to forgo, the counters in the gourmet kitchen will be a gorgeous solid surface with flecks of broken mirror that mimics the reflection on moving water.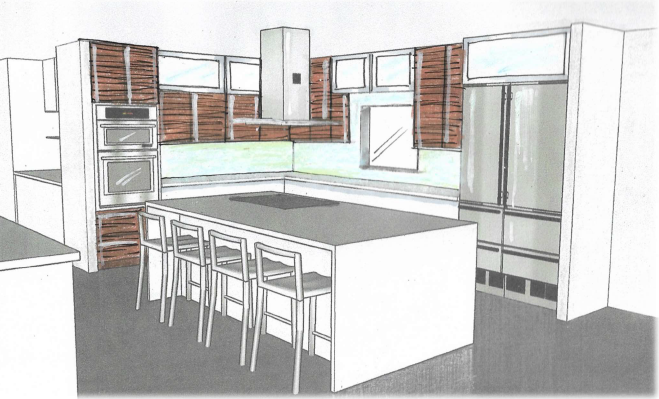 Remodeling and Interior Design in Brevard
With so much history, Florida charm, and sweeping water views, there are many homes in Brevard county that are brought back to life through remodeling. If you, like our client, want to radically change the look and feel of your Brevard home, there's never been a better time than now.
Just make sure that your remodeling plans go beyond framing and flooring. Really plan out the aesthetics and feel of your home's interior design. If you're not sure where to start, we'd love to sit down and here about your plans!
In the meantime, we'll keep you posted on the progress of this Indian River interior design project. You'll want to see the big reveal!