Trend Alert: Gorgeous Glass Backsplash
If you're looking for fresh options to liven up your kitchen or bathroom remodel, consider a tempered glass backsplash. This trending look is making an impact on bathroom and kitchen interior design trends and we expect to see more of these smooth and shiny surfaces in homes across Central Florida and beyond.
You may wonder what advantages a glass backsplash offers, what colors are available, and what the installation process is like. We're diving into all these details of this slick new interior design trend here. To help us out, we've consulted with Glass Doctors of Brevard.
This year we partnered with Glass Doctors of Brevard to deliver a spectacular beach-inspired glass backsplash as part of a client's Indian River remodel. Here's the inside story on what makes a glass backsplash so special.
MGSD: What are the advantages of a glass backsplash?
Glass Doctors of Brevard: These backsplashes offer a unique look that is easy to clean with no grout to worry about. In addition, when done by a custom glass shop like us, it allows for small cut outs of squares to be hardly seen or noticed. We cut the glass to fit the space, unlike tile that you need to use small pieces to fill in the ends.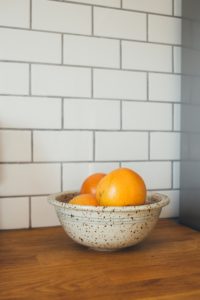 Takeaway: No seams and no grout lines! This is probably the number one advantage of a glass backsplash in the kitchen or bath. Grout lines can develop discoloration and harbor grit and grime, so eliminating these nuisance spots can make your cleaning routine simpler.
We also love that there aren't any awkward end tiles or gap fillers—just one smooth, shiny surface!
MGSD: Can it be installed in the kitchen and bathroom?
Glass Doctors of Brevard: Yes, it can be used in either location. We can even get a picture printed on the glass if a customer requests it!
Takeaway: While glass backsplashes for the kitchen have been making a bigger buzz, it's also possible to install this sleek look in your bathroom. Since glass backsplashes are a great reflector of light, they can also help to maximize the amount of light that might be peeking into your powder room from a small window.
MGSD: What colors are available for a glass backsplash?
Glass Doctors of Brevard: It can be done in any Sherwin Williams paint color. We typically get a sample from our supplier first to be sure it is to the client's satisfaction before moving forward.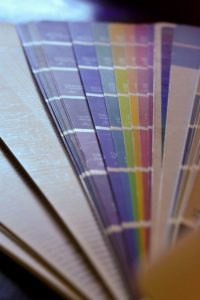 Takeaway: The color options for a glass backsplash are abundant. Generally speaking, you can have a glass backsplash in just about any shade you choose. The wall can be painted and the glass installed on top, resulting in a custom color backsplash to match your interior décor.
However, some glass backsplashes are installed as a single piece—meaning that the color and glass are fused in the factory. The advantage to this method is that there's no opportunity for dust, pet hair, or other debris to get in between the glass and painted surface. The downside is that most companies that employ this method limit you to a pre-selected color palette.
MGSD: How is a glass backsplash installed?
Glass Doctors of Brevard: It is installed much like mirror are in a bathroom. It can be installed in a channel or using a special glue that goes between the glass and wall.
Takeaway: You'll want a pro like Glass Doctors of Brevard to handle this. A professional installer can make an exact template of the area, cut the glass to the correct dimensions, and install it in a way that won't result in scratches or chips.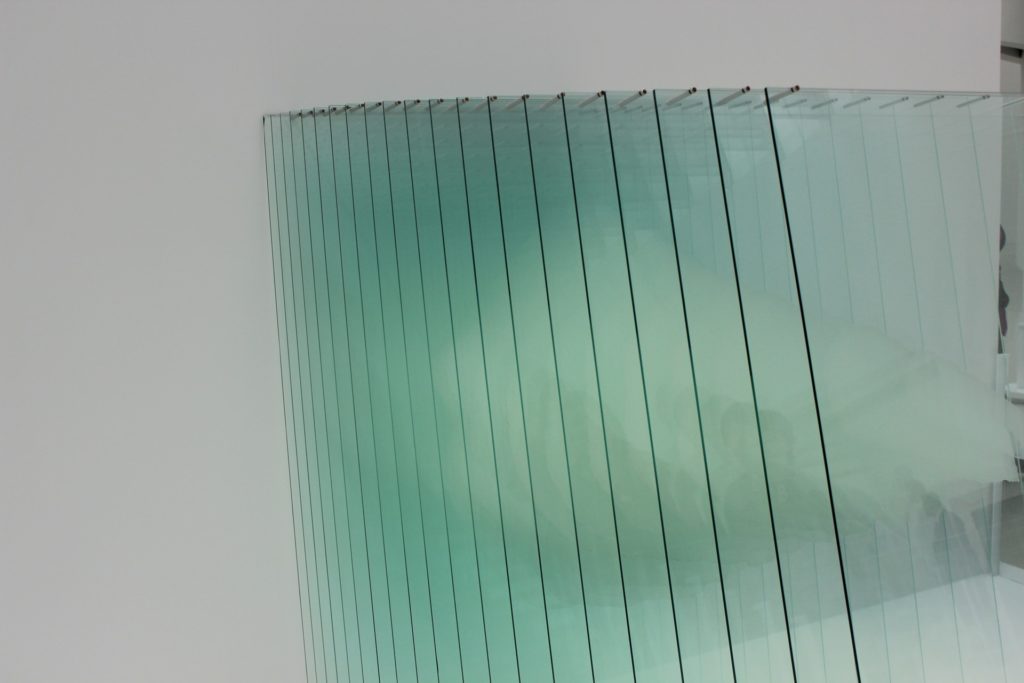 MGSD: Are there any special care or maintenance required for this type of backsplash?
Glass backsplashes are as durable as they are beautiful. Typical maintenance only involves wiping the surface clean when it becomes dusty or dirty. However, you may need to occasionally re-caulk the seams where the glass meets the counter or cabinets.
Glass Doctors of Brevard: It is glass, so you always want to use something that will not scratch it. Other than that, it is very low maintenance and very easy to clean.
Takeway: It's hard to find a backsplash option for the kitchen or bathroom that beats the low maintenance requirements of glass. Just be sure to skip the tough abrasives and you'll get years of beauty from your backsplash.
MGSD: Anything else you'd like to share about glass backsplashes?
Glass Doctors of Brevard: This option for a kitchen or bath backsplash is a very creative way to bring color to a space that is often a second thought. It enables homeowners to show off their style without being limited to the pre-selected options that tile or big box stores have in stock. It is a completely custom look.
Go with a Glassy Touch in Your Kitchen or Bath
For a shiny and new look in your kitchen or bath, consider a glass backsplash. Michael Gainey Signature Designs can help you evaluate your current kitchen or bathroom and decide if a glass backsplash is right for your next bath or kitchen remodel.