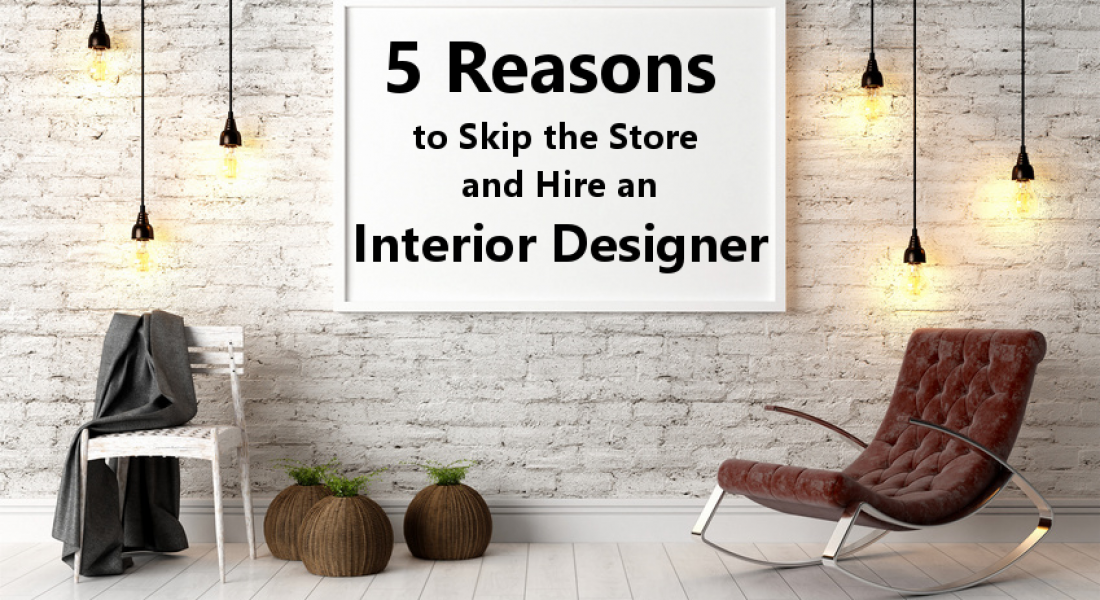 Five Reasons to Skip the Store and Hire an Interior Designer
As another month of summer slips by, 2016 is in full swing here in Brevard County, Florida! It's been exciting to see all of the buzz as the area teems with new construction in Viera, quaint street festivals in downtown Cocoa, and new businesses drawing large crowds in Melbourne and beyond.
Does the sense of new beginnings here in our coastal corner of Florida have you contemplating your own new beginning in the way of an interior design makeover? If so, you may be tempted to venture to your favorite home goods supplier or local furniture store. But if you're looking for the best interior design in Viera, Florida – then there's another spot to shop: Michael Gainey Signature Designs.
While we're not a brick-and-mortar retail giant, our selections are anything but limited, and our design advice is expansive. In fact, there are several key reasons to use a professional designer when you're planning a new interior design scheme. Here are just the top 5!
Scale – That dramatic great room with 30 foot ceilings capturing the sunset over Duran Golf Club needs dramatic furnishings. Lights, artwork, draperies, vases, etc. will all need to be larger to fit the space. Due to shelf and storage limitations, your typical home goods store just doesn't offer pieces with the scale that your luxury home demands. Our network of design houses, however, offers access to pieces that you won't find elsewhere, and that won't get lost in the grandeur of your home.

Expertise – Everyone wants to have guidance when making an investment. When you invest in your future, you consult a financial planner. When you invest in a home, you take advantage of a real estate agent's insider knowledge. When you invest in your Viera home's interior design, partner with a designer. The end result will be a cohesive and well-planned interior that you'll enjoy for years to come.

Selection – Your style is personal to you, and your home's interior should be a reflection of that. Just as your signature is one-of-a-kind, we want to help you create a living space that feels that personal. That's difficult to accomplish when you're shopping big-box retailers that mass produce pieces. We can help you pick statement pieces from our design houses that will speak to your signature style and stand out from the crowd.

Personal Service – When is the last time that the sales associate assisting you in selecting home furnishings offered to come to your home to assess your current space, understand your existing interior design scheme, or help you arrange your new pieces? The answer is probably never. However, when you engage the services of Michael Gainey Signature Designs, you receive all this and more. Our interior designers will come to you in Viera, Cocoa, or wherever you call home so that we can understand your space and plan accordingly.

Confidence – All of these reasons, and many more, will give you confidence as you complete your interior design plans. The peace-of-mind of knowing that your home's design is as well put together as the four walls of your house will give you enjoyment for years to come.
So while the furniture stores beckon and promise great sales, and it's tempting to drift from the ladies' swimwear section over to the rug display, don't limit your design possibilities to the ordinary. Instead, let Michael Gainey Signature Designs guide you to a unique result that will give your home the pieces it needs to stand out and be noticed.