How to Achieve the Look: Mid-Century Modern
If you're searching for an interior design style that looks classic yet comfortable, consider mid-century modern. While it shares roots with the more dramatic and streamlined modern style of home décor, this interior design style offers a look that is less stark and more approachable for most homeowners.
As its name suggests, this style was popularized and classified as a distinct look during the middle of the 20th century. The Industrial Revolution and the post-World War II era left a distinct mark on the furnishings, art, and graphics of the 1940s through the 1960s.
Furnishings with mid-century modern design have a soothing color palette dominated by earth tones and neutrals, and natural materials like leather, suede, and canvas are often featured. Elements of industrial design, like wheels or iron trim are popular. But far from looking utilitarian, these pieces typically have arresting angles that capture the eye—gracefully carved wooden arms on a sitting chair, elegantly button-tucked cushions on a sofa, or beautifully crafted dining tables are perfect examples.
If you've been perusing Pinterest, you're probably familiar with these qualities of mid-century modern design. But you may be wondering how you can incorporate this look into your home in a way that is stylish and easy, without making your space look like a lifeless warehouse?
Here are our top interior design tips for making the most of mid-century modern style.
Tip 1: Cleanse your color palette
Mid-century design doesn't demand that your room be devoid of color. However, too many competing colors can detract from the subdued elegance that characterizes this look. Limit your use of accent colors to a single shade or too, and keep in mind that earth tones are most harmonious with the natural materials frequently found on mid-century pieces.
Try this: Decide if you're set on a warm or cool color palette. Mid-century modern lends itself to both, with warm browns and golds shining on one side of the spectrum, while cool grays and blacks look equally at home in this design scheme.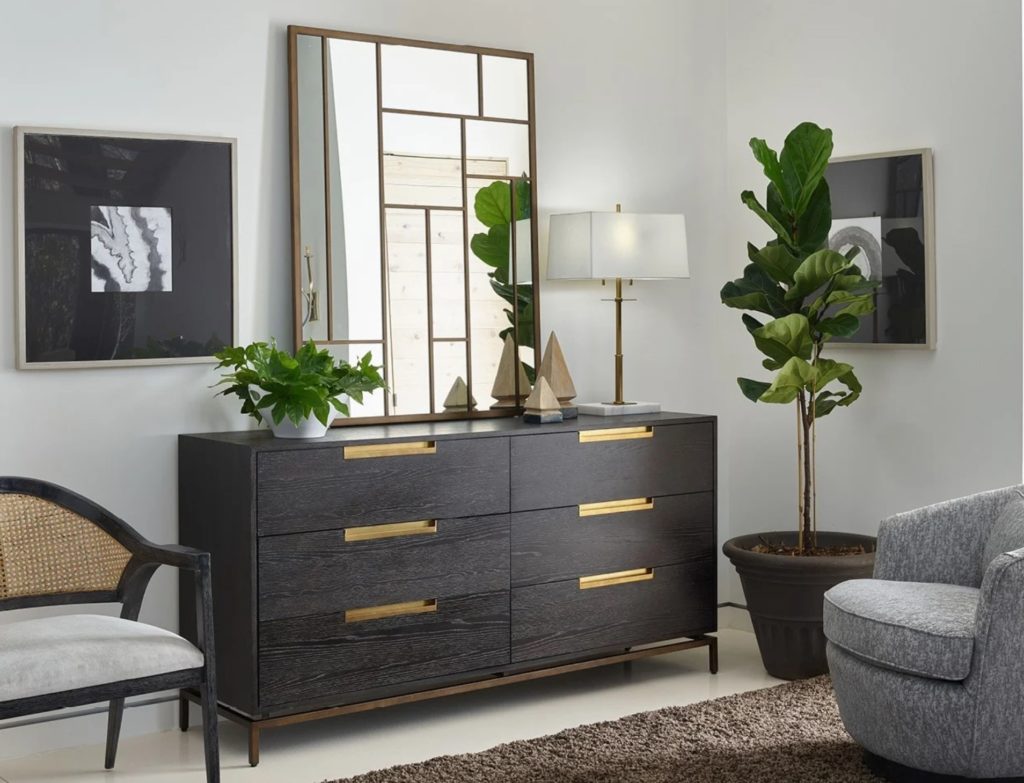 Tip 2: Clean up the clutter
While this seems like often repeated advice for any interior design style, it bears repeating—since a cluttered mess will detract from the clean lines that make this look so successful. While typical modern design is almost austere in its appearance, with few (if any) objects on display, mid-century modern has a more personable appearance.
Accents and décor items make a great complement to the furnishings of this style, but should be used with balance.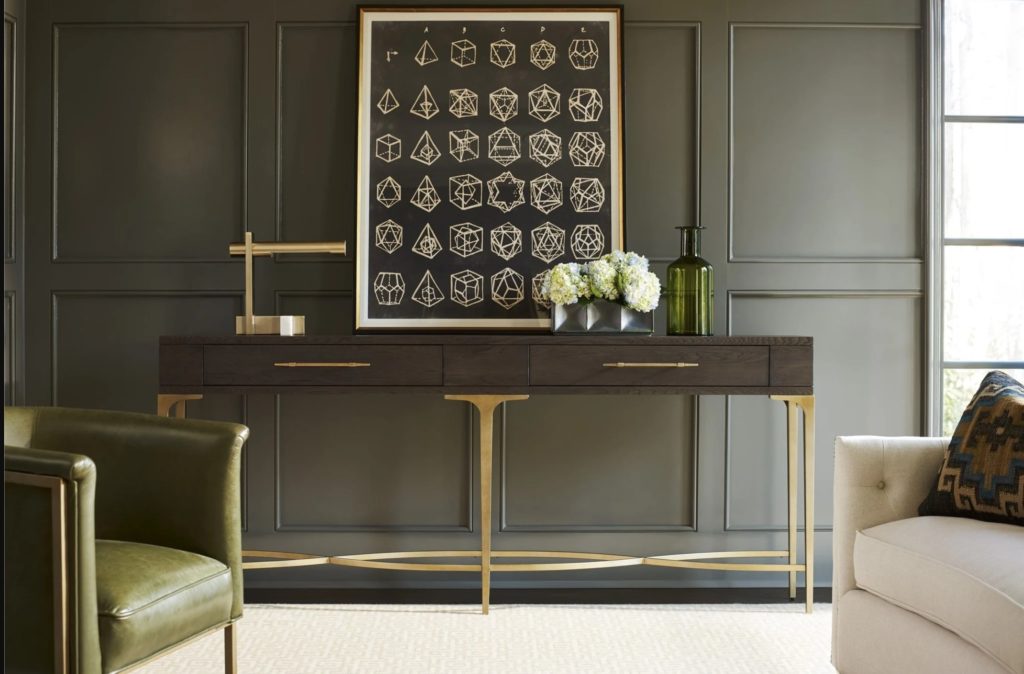 Tip 3: Invest in quality
The look of mid-century modern has experienced a resurgence of interest in the last few decades, but it would be hard to say that this look ever really faded. Instead, it's retained a relative foothold on the design scene since its inception about 70 years ago.
Mid-century modern furnishings range from affordable and accessible to rare and collectible. Pieces from longtime players in the game, like Ames, frequently sell for tens of thousands of dollars.
While you don't need to invest in pieces of collector quality, it is worth it to make sure you spend your dollars wisely on mid-century furnishings. Many of these furnishings have rich wood elements that form the support, base, or arms for a piece. Furnishings with lesser quality may use veneer or manufactured components versus quality hardwoods that will age with grace and patina and stand the test of time.
Move Over Modern, Mid-Century is Here to Stay
Modern interior design isn't the only 20th century style with staying power. Mid-century modern has earned its place in homes and hearts over the last 70 years, and it doesn't appear that this look will fade any time soon. In fact, natural materials and earth tone colors continue to dominate the top trending interior design looks and this pairs perfectly with the look and feel of simple but sophisticated mid-century modern furnishings.
If you're looking for help and advice on making the most of mid-century modern style, feel free to contact your Brevard interior designers at Michael Gainey Signature Designs.