How to Use the 2021 Color of the Year for Interior Design
Every year launches a new collection of trending interior design colors. This year's color trends reflect the fact that many are searching for calming, reassuring spaces and cheerful atmospheres.
Filled with nature-inspired tones, the 2021 colors of the year provide comforting, familiar tones sure to bring a sense of peace into the home and have something for everyone. Let's take a look at this year's roundup.
Urbane Bronze by Sherman Williams
Many people have been turning to nature for comfort, grounding, and clarity. The rich, warm, cozy tone of Sherman Williams' Urbane Bronze will evoke all the same reassuring peace that nature provides.
Though rich and deep, this color of the year can act as a grounding, warm neutral. And as a neutral, its uses are wide and varying. Try painting the walls of a cozy room, using it as an accent wall, or even painting furniture pieces to give any room an inviting, warm feel.
Aegean Teal by Benjamin Moore
All this staying in and staying home has made many more appreciative of the little things in life. That homey feeling of baking bread or planting a garden is ushering in a yearning for a simpler way of life and a grateful mindset. Benjamin Moore's Aegean Teal reflects this very feeling in its cheerful yet comforting blue-green hue.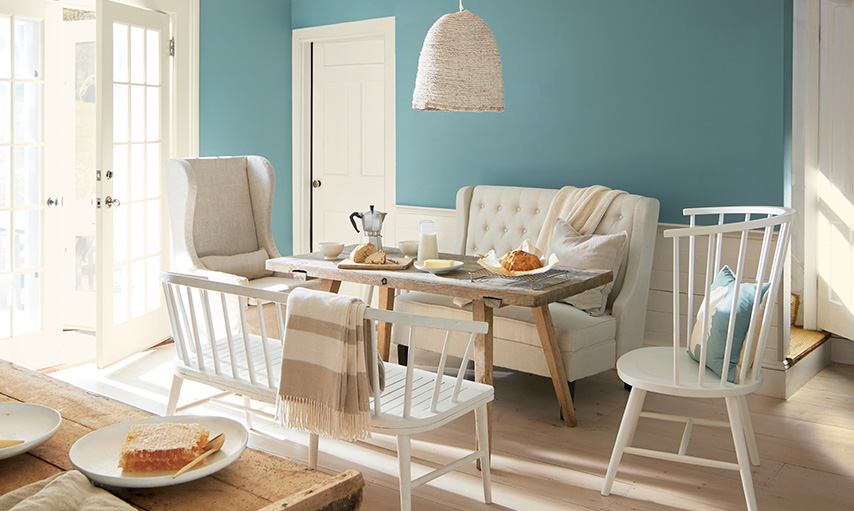 PPG's Cozy Palette
Inspiration from nature can be seen across the board, and PPG's picks are no exception. With their first color of the year palette, PPG doesn't disappoint.
Consisting of Transcend, Misty Aqua, and Big Cypress, this cozy palette flaunts an earthy beige tone, a warm ginger hue, and a clean, airy blue. Combined, these colors evoke a peaceful, familiar atmosphere, both warm and fresh.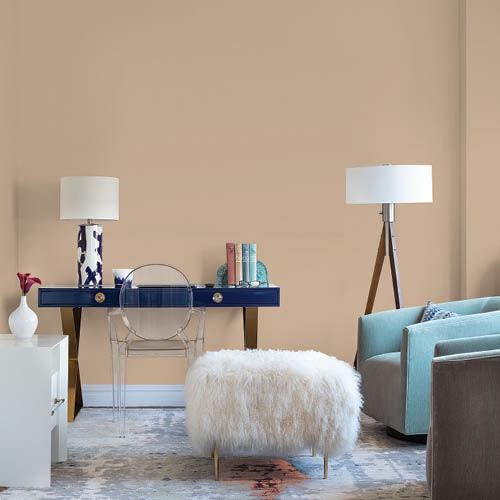 Epoch by Graham & Brown
Graham & Brown ventures to the gemstones of the earth for their 2021 color of the year. A bold yet cozy choice, Epoch boasts a regal, rich amethyst coloring.
Calming, inviting, and sparking the imagination, Epoch is perfect for incorporating into lounge areas, bedrooms, and workspaces.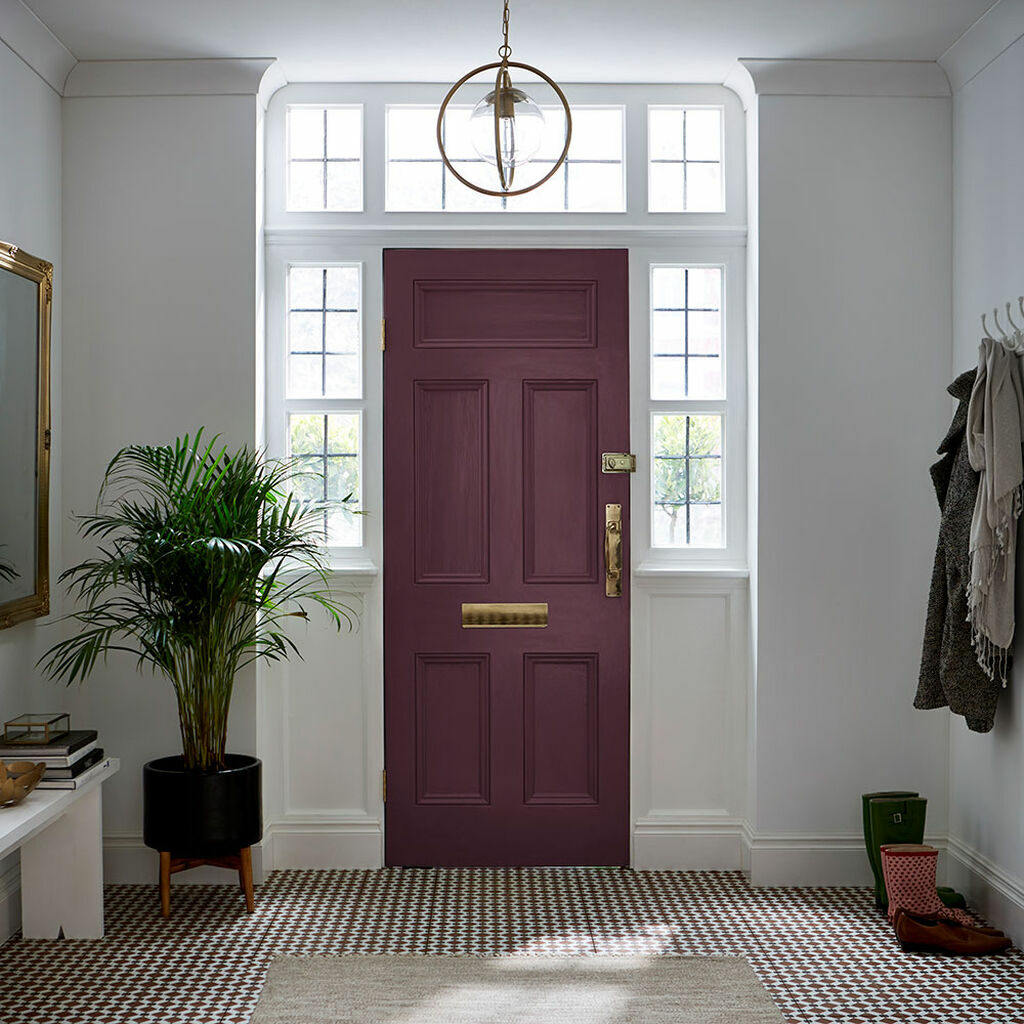 Five Key Colors for S/S 21 by Coloro and WGSN
Coloro and WGSN teamed up to present not one, but five key colors for 2021. Looking to the very roots of nature, the five colors chosen reflect five different aspects of our planet: earth, water, fire, light, and stone. Calming green, watery blue, energetic red, gentle yellow, and versatile gray make their appearance in this palette. These colors go by Good Gray, Lemon Sherbet, Oxy Fire, A.I Aqua, and Quiet Wave.
With such a wide selection, it is easy to incorporate one or more of these colors into your home. A style and feeling can be found for anyone in these color choices.
Color Trends Palette by Behr
Behr didn't stop at two, or even five, colors for this year. Instead, Behr has created an entire Color Trends Palette that incorporates a wide array of colors.
Containing similar colors to those already listed, Behr doesn't stray far from the comforting nature-inspired tones of the other colors of the year. Inviting beiges, fresh, calming blues, and even a rich magenta make an appearance in this all-encompassing color palette. Easily browse through many of the top colors to find the vibe and tone that speaks to you the most.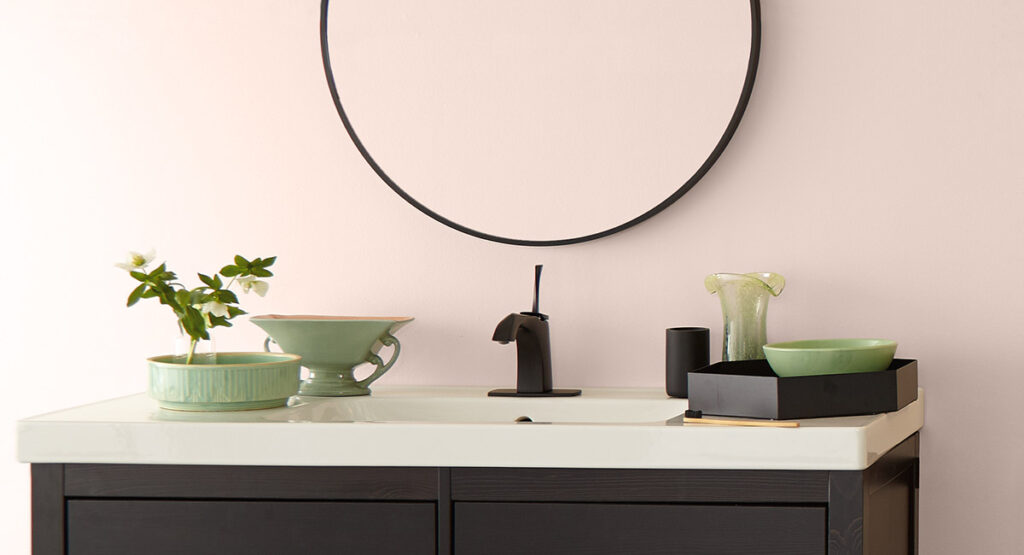 Ultimate Gray and Illuminating by Pantone
A new year means a new outlook, and many are looking to 2021 with hopes of cheerful, brighter days ahead. This hopeful mindset is perfectly reflected in Pantone's Ultimate Gray and Illuminating color pair.
Ultimate Gray offers a secure, sturdy feeling in its solid, medium tone while Illuminating offers a cheerful, hopeful feeling in its sunny hue. The two put together give a sense of firmly grounded hope, of a solid foundation for a brighter outlook.
Find the Right Color for Your Home with Help from an Interior Designer
As this new year begins to unfold, we can give our spaces, our eyes, and our daily lives a fresh start by incorporating a color of the year into our homes. A new year brings in a new perspective, so why shouldn't we see our homes with a new perspective as well? Doing so can add some flair to our daily routines.
But what if you aren't quite feeling confident about adding in these new color trends? Don't let that stop you! If you are looking for advice and style input, consider hiring an interior designer. With professional input, you will be able to confidently add your favorite color of the year to create exactly the space you are looking for.