Interior Design 101: How to Use Color Effectively
Don't shy away from bright blues and bold hues. Color can add contrast, make a room feel dynamic, and add personality that elevates your space. But to use color in your interior design effectively, there are a few points you should keep in mind.
Follow this tried-and-true advice for rooms with color that look pulled together.
Use a Color Wheel
One of the most basic suggestions when it comes to decorating with color is to consult a color wheel. This trusty device has been helping people pair colors successfully for decades. Today, you can even download a color wheel app to put the power of color matching in the palm of your hand. The advantage of a digital color wheel is the ability to have a color consultant at your fingertips anywhere, any time. Consult your color wheel at the store, while browsing Pinterest, or when you're considering a new piece of art for your room.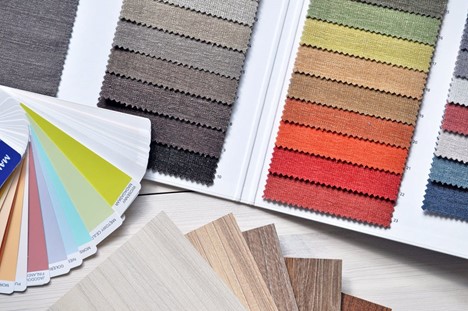 Remember that color wheels help identify three different types of color combinations:
Complementary colors are shades that contrast each other and sit on opposite sides of the color wheel. You can also tone down the contrast a notch by using a shade to either side of the complementary color.
Analogous colors sit to either side of your color selection. These closely-related shades will help you to choose colors that add interest and dimension without being a startling departure to your feature color. Typically, analogous color combinations are less dramatic and provide a more peaceful effect. You'll often see this look in bedrooms or small spaces where competing colors might overpower the space.
Triad colors are found by drawing an equilateral triangle from your chosen shade to two other colors on the wheel. This gives you a color trio that harmonizes but offers more diversity in decorating.
Follow the 60/30/10 Rule
A classic way to use color in interior design is to balance color usage with the 60/30/10 rule. This principle of interior design says that one dominant color should be used for 60 percent of your décor, and two accent shades for 30 percent and 10 percent of your room.
Typically, your dominant shade that makes up 60 percent of the color in your room will be used on the walls. Your other color selections might be divided between the furnishings, accent pieces, and rugs. This formula is an easy way to give your room a cohesive look, since the dominant color sets the tone for the room while the supporting shades do their part to add character and dimension.
Use Color Shading Properly
Use color shading to transition your room from darker colors on the floor to lighter colors on the furnishings, walls, and ceilings. This progressive transition from darker to lighter shades draws the eye upward and is an effective way to use color without making the room feel closed in.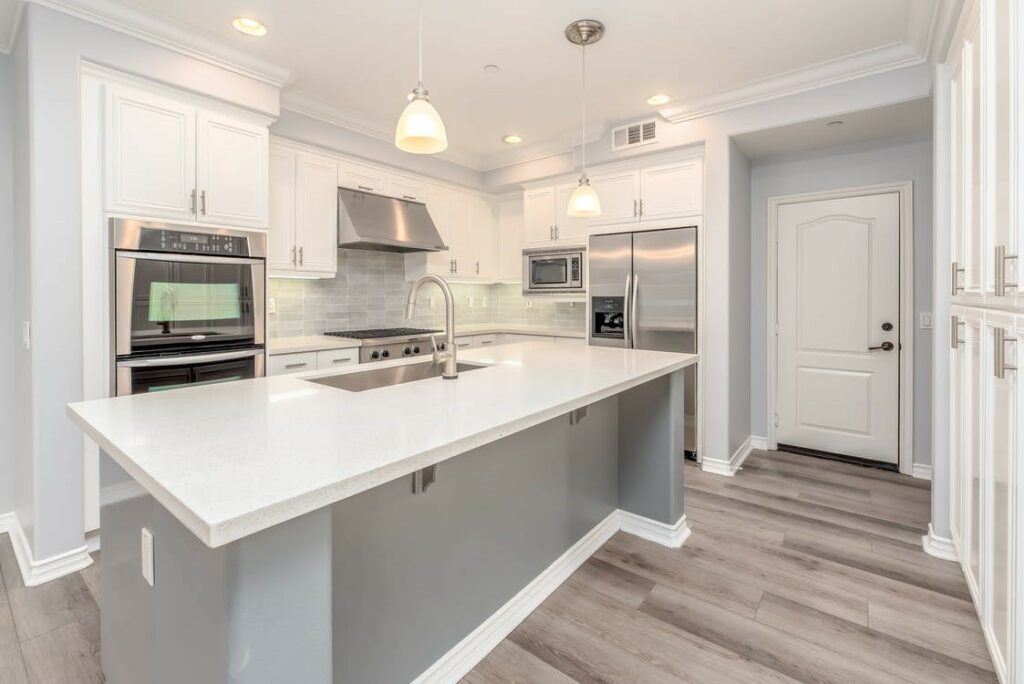 Take a Cue from Your Clothes
Clothing might be one of the most personal expressions of style we have available, so it makes sense to check out your closet when selecting colors for your interior design project. Are there shades that you gravitate towards? Often what we feel our best in when it comes to clothes might be a clue as to which colors we'll find inspiring, energizing, or restorative in our homes.
Also ask yourself which colors you often find yourself pairing together. You may be more of a color combination expert than you thought. Do you love the classic combination of a navy blazer and red dress? Or are you a fan of monochromatic dressing, combining a soft green top with khaki green pants? Whatever the case may be, your clothing choices can be a good indicator of which colors you gravitate towards and what color combinations you enjoy the most.
It's no secret that some of the best interior design inspiration comes from everyday facets of our lives, including our clothes, cooking styles, hobbies, and more.
Bring Some Color Home
Don't let a fear of a color catastrophe hold you back from improving your home's interior design with a pop of color. Follow these guidelines to learn how to more effectively infuse color in any room of your home. In addition, an interior designer can help you to navigate the seemingly endless shades available for decorating your home and help you choose the right colors for each piece of your home décor.