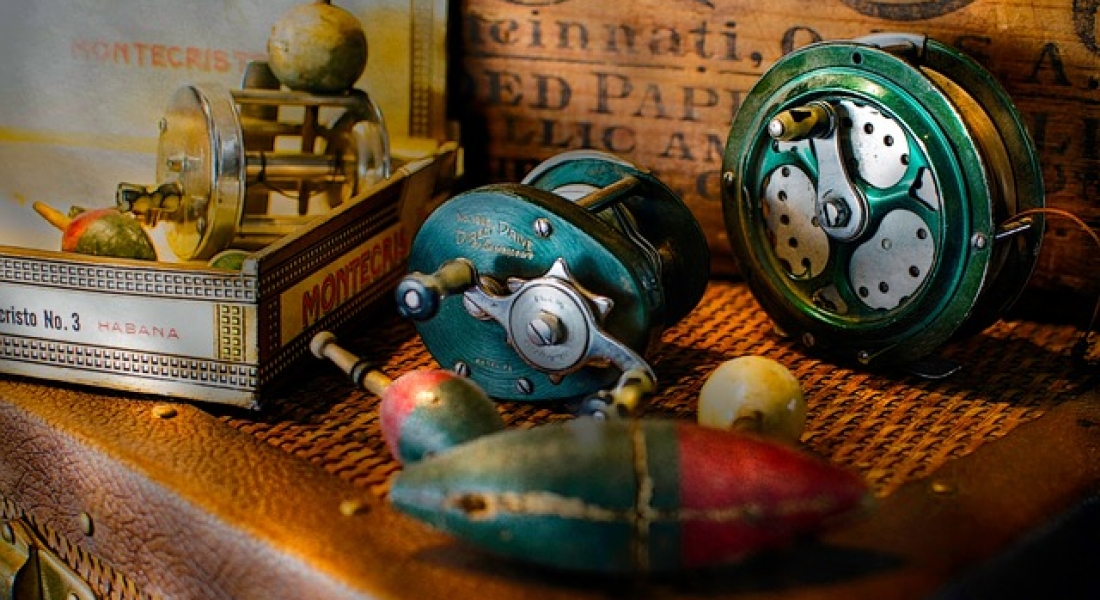 Interior Design Advice: Capturing the Curated Look
Are you looking to make your interior design pop with a personal touch? Consider adding curated pieces from your personal collection of found objects. In this edition of our Interior Design Advice series, you'll learn why and how to incorporate curated pieces in your home.
Why You Should Add Curated Pieces to Your Home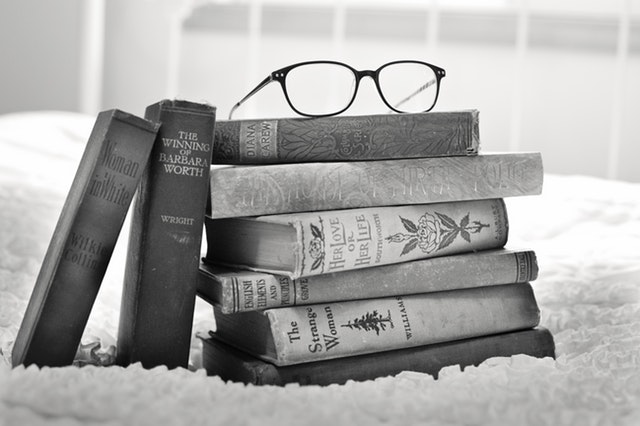 Your fingerprint is unique to you – and your home should have a personal touch also. Whether you seek interior design advice from a professional or not, you still need to infuse a little of you into your home.
The objects you've inherited, found, or accumulated in your travels over the years display aspects of your personality and interests that won't be reflected in furnishings, draperies, or cabinet selections.
A collection of globes paired with a trunk and suitcase, for instance, may hint at a love for travel. Or, a pair of marble bookends housing a well-worn collection of antique books may be a prize piece for an avid reader. A vignette of vintage fishing gear may indicate a love for the ocean, salt air, and sport fishing.
The point is this: Nothing can tell your story better than the objects that speak to your heart.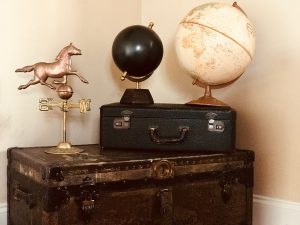 For instance, in our globe and trunk vignette (pictured at left) the travel trunk belonged to the owner's great-great aunt that traveled through Europe during the early 1900's, before winding up in a small town in the Midwest. The vintage globe features names and places since changed on modern maps, and the small black globe features a chalkboard surface – representing a wide world of opportunities ahead. By combining the three into a simple vignette, you get a sense of past, present, and future possibilities.
How to Work Curated Pieces into Your Interior Design
The simplest way to make sure that your home has the character that comes from a curated look is to share the pieces you love with your interior designer. From the first meeting, tell your story and show off your favorite found objects.
At Michael Gainey Signature Designs in Cocoa, Florida, we love the people of Brevard and we've found that everyone has a fascinating story to tell. Share with us the pieces that have played a role in your life, been passed down through your family, or are a prized possession.
Once we know what these objects are – and what they mean to you – we can find a way to weave them into your interior design. Often these pieces are the springboard for a theme, motif, or vignette that will make your home stand out from the next.
One of our key pieces of interior design advice is the Rule of 3. It's often (but not always!) a good starting point when creating your own themed collections. Begin with three objects that share something in common – subject matter, color family, or purpose. Group like objects together on a shelf, table, or bookcase to present a visual story.
Sometimes curated objects can serve a functional purpose in the design. For instance, turn-of-the-century doorknobs salvaged from a shuttered school can be installed on interior doors for a vintage touch not easily replicated with mass-produced hardware.
A curated collection will make your home feel personal to you. Don't think interior design will be devoid of personality. By incorporating the objects and pieces you've come to love, you'll end up with a well-designed home that you'll love too. If you enjoyed this interior design advice, we have more to share! Stay tuned to our blog, or stop by our Cocoa Village studio to chat!