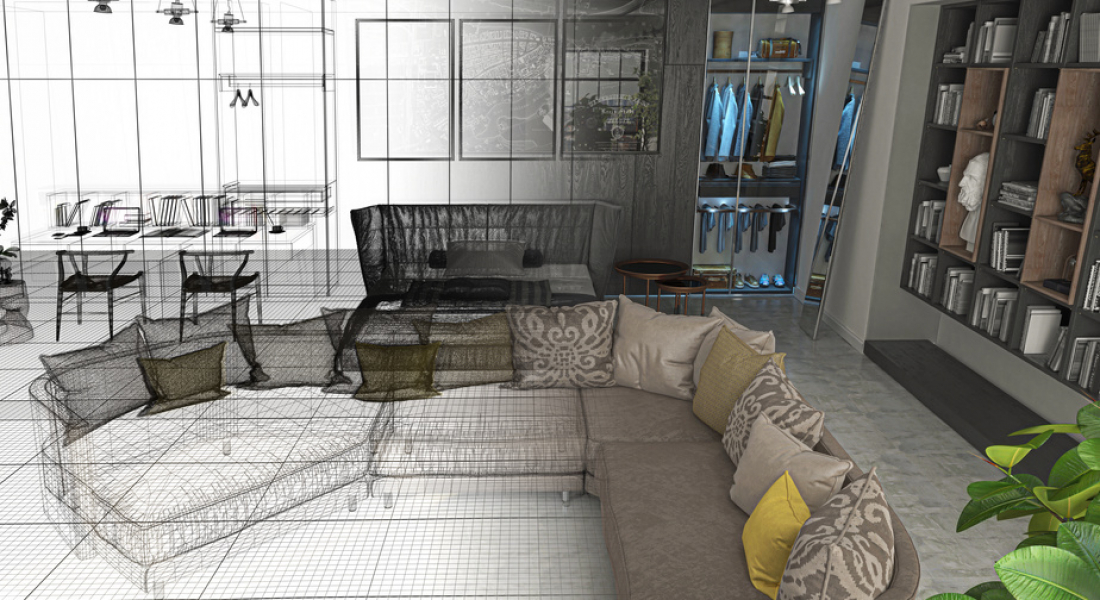 Interior Design: An RX for Common Home Owner Pain Points
Does your house ever cause you frustration, worry, or stress? It's true that the home is supposed to be a haven from the anxieties waiting outside the front door, but sometimes what's happening within those four walls can be a stress also.
While interior designers aren't therapists, doctors, or life makeover specialists, we can use the principles of good interior design to overcome some of the most common home owner pain points.
Over the years of operating a Brevard interior design studio, we've seen people that are overwhelmed, stressed out, or confused about what to do to make their home the peaceful getaway or inspiring space they have dreamed about.
Here are 3 common pain points that you may be experiencing with your home, and the interior design prescription we recommend.
Interior Design Pain Point 1: How to Separate Spaces with No Walls
Open concept homes are popping up in new construction and remodeled homes everywhere, and we see these layouts frequently in our Brevard interior design office.
Homeowners love an open floorplan for the connected, spacious feeling it gives a home, but then struggle with how to define and use the space. The challenge is to preserve the open aesthetic while adding functional furnishings and establishing a logical flow.
To solve this pain point, our interior design team wants to first understand how you envision using the space. Do you want a formal dining area or is the kitchen nook sufficient? Is it important to keep little ones in clear sight with fewer obstacles? Do you want your guests to have easy access to the outdoors, while being able to hold conversation as you finish meal prepping?
An open concept floorplan is much loved for its versatile options. So decide what makes the most sense for your lifestyle and situation, then we'll help you plan that vision into a reality.
Often we find that the right key pieces are needed to 'anchor' a section of the room and make it clear what the purpose is of the space. A stunning sofa in rich leather makes an obvious invitation to get comfortable, while an elegant dining set and sparkly chandelier match the mood of the room yet serve a distinctive purpose.
The best results come from choosing pieces that can stand alone yet work together when sharing an open concept area.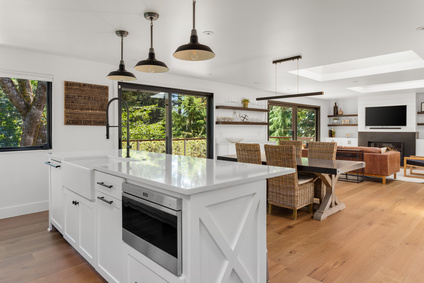 Interior Design Pain Point 2: The 3D Look – A Dated Design Disaster
A common dilemma we hear from home owners is the desire to have a home that is on point with current style trends but won't fall behind too quickly. No one wants a home that in 5 years or 10 years will look 3D – a Dated Design Disaster.
Curbing impulse shopping is one of our top interior design cures for this pain point. When perusing the aisles at your favorite big box home retailer, it's all too easy to get carried away in a flurry of grey textiles and gold accents that ends with a crash into the next season of warm neutrals and iron accents.
Instead, design with the future in mind. It's alright to have looks you love and sprinkle in trends you connect with but rely upon your interior designer's collection of classic design principles that will stand the test of time.
This is especially important if you're remodeling a home and are choosing finishes like backsplashes, fixtures, and flooring that represent a significant investment. Hire an interior designer to help you plan your kitchen, bathroom, or whole home remodel for a look that will stand the test of time without becoming 3D.
Interior Design Pain Point 3: Designing from a Distance or with Limited Time
Maybe one of the most common pain points we hear from our clients that visit our Brevard interior design studio is a lack of time for designing their home's look or a long distance project.
If you want to give your vacation home here in Brevard a fresh new look, it can be difficult to do if you live out of town. Interior design can also be time consuming – the selection, ordering, receiving, and installation process involve a commitment of time and communication that isn't always available for homeowners.
Michael Gainey Signature Designs specializes in turn-key interior design projects that will make the space feel fresh, new, and totally you in no time. Instead of laboring over furnishings and finishes, we'll do the work, you approve the design, and we install the rest. It's the easiest, simplest way to overcome the pain point of distance or time.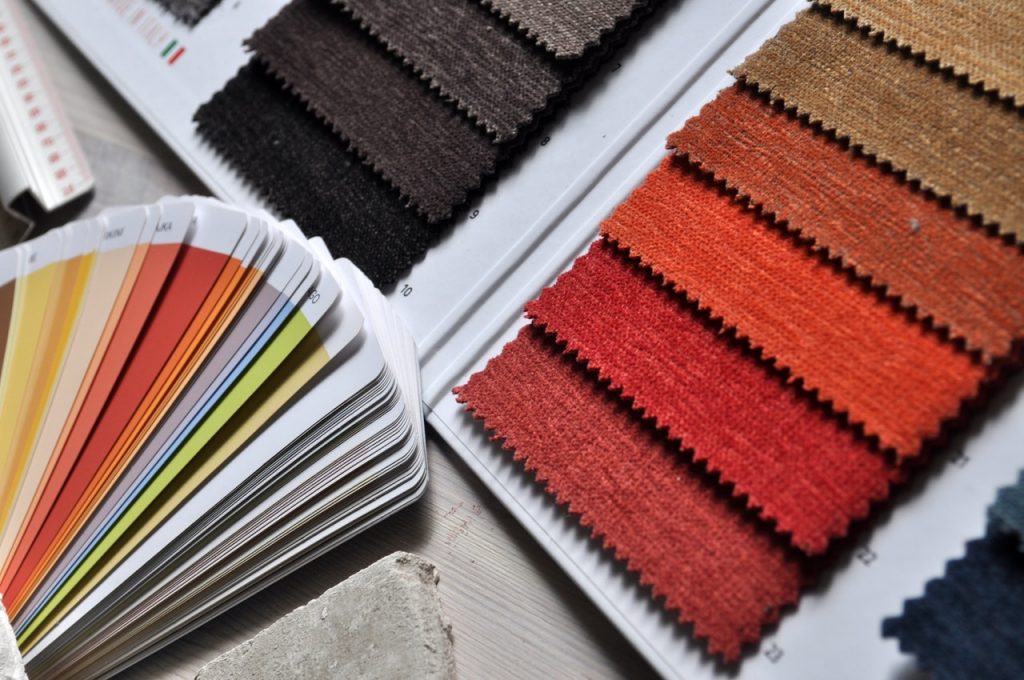 You can choose how involved you want to be in the details, but at the end of the day, the burden of bringing the project to completion rests on our shoulders – not yours.
Don't let your home's interior design cause you discomfort any longer. If any of these 3 pain points apply to your situation, give us a call to see how a dose of our interior design can help!