Interior Design Style Guide: Coastal
If ever there was an interior design style that fits Florida like a glove, it would clearly be coastal. Sunny skies, ocean waves, and sandy beaches are a perfect palette for inspiring spaces inside and out. But the challenge can be to keep this interior design style looking fresh and inventive, rather than typical and expected.
What is considered 'coastal' when it comes to interior design, and how can you pull off this look in your Central Florida home? We're here with the background on this popular interior design style and how to make it your own—anywhere you call home.
What is Coastal Interior Design?
The best way to describe coastal design might be to say that it's a minimalist version of a beach house. Why can we say that?
The color palette is neutral, perhaps with soft accent shades of peach, green, or blue
Accent pieces are at a minimum—there's no clutter in coastal
Natural materials are present in abundance—think rattan, wicker, cotton, and linen
The goal of coastal interior design is to create a space that is as soothing to the senses as being on the sandy shore of the sea. So anything loud or disruptive to the eye classes with the intention of coastal interior design.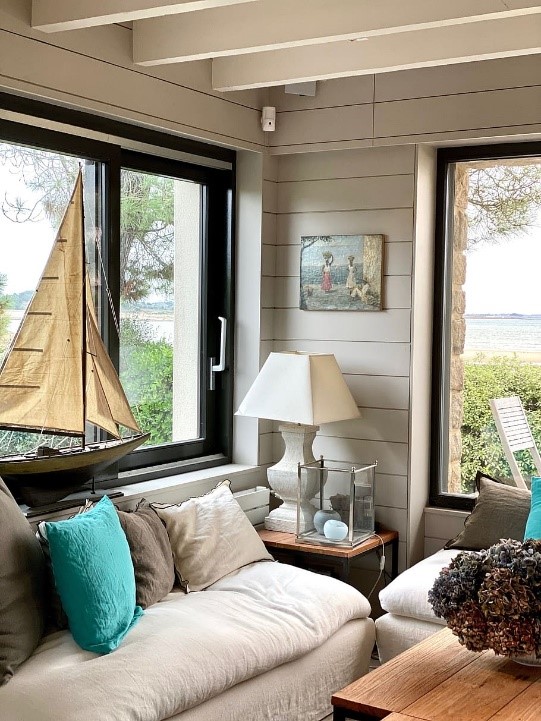 Keep in mind that coastal design is not the same as nautical interior design, which prominently features bold blues and crisp whites, accented by primary colors like red or orange. That interior design look is decidedly more polished and proper, giving a very defined (and themed) look to a room. On the other hand, coastal interior design, evokes the natural elements of Florida's beautiful coast without forcing the issue with dominant colors and themed accent pieces.
How to Capture Your Own Coastal Style
To keep the look kitsch-free, skip the usual ocean motifs (or use them sparingly if you must). A well-composed coastal look doesn't need anchors and sailboats to tell you that it's coastal; the color palette, materials, and lighting of the room will carry the look.
Begin the room with a base of neutral color for the walls—a shade of white is typically the freshest, cleanest slate for a coastal look. But you can choose other neutrals, as well. The point is to keep the room feeling neutral and open.
Choose a soft palette of two or three accent shades. To help you narrow your choices, think of your favorite beach scene and pick out the colors that you remember most vividly—is it the color of the ocean on a clear, sunny day? Or the green of the palm fronds waving in the wind?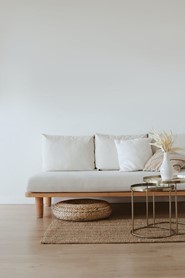 When selecting furnishings, keep the look from becoming fussy by choosing relaxed, casual pieces designed for everyday living. Tight lines and formal upholstery will give the room an uptight look that is opposite of the coastal vibe you're trying to create.
At the same time, keep in mind that coastal interior design isn't about looking sloppy or unfinished. Everything in the room should look like it belongs.
When it comes to wood furnishings, light woods like beech or maple will keep things feeling bright and open instead of heavy and dramatic. Another option to give wood finishes a coastal feel is to opt for a weathered finish or a whitewashed look.
Maximize natural light, which is a must for a perfect coastal look. An abundance of windows is a plus for this look, but you can also maximize incoming natural light with strategic placement of mirrors and reflective materials.
Just as every day at the beach is a new perspective, there are an unlimited amount of ways to mix these key style elements of coastal design.
Keep this checklist handy as you start your search for the right coastal look:
Neutral wall color
Soft accent colors; choose 2-3
Casual furnishings and light wood pieces
Make the most of natural light
Eliminate clutter, overly thematic accent pieces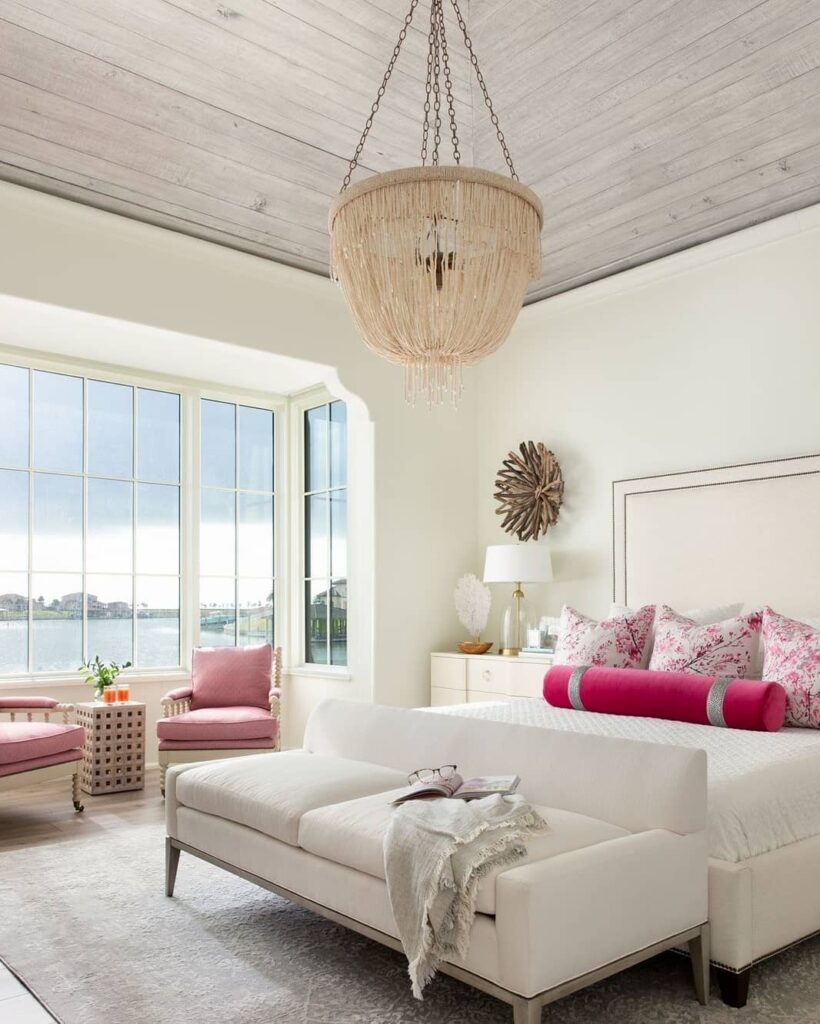 Capture Coastal Interior Design in Brevard and Beyond
If you're looking to give your central Florida home a fresh, coastal style update, be sure to borrow these interior design style tips. However, if you need an interior designer that knows Florida design and décor, give our studio a call to schedule a consultation. We look forward to giving your home the coastal touch you're looking for.