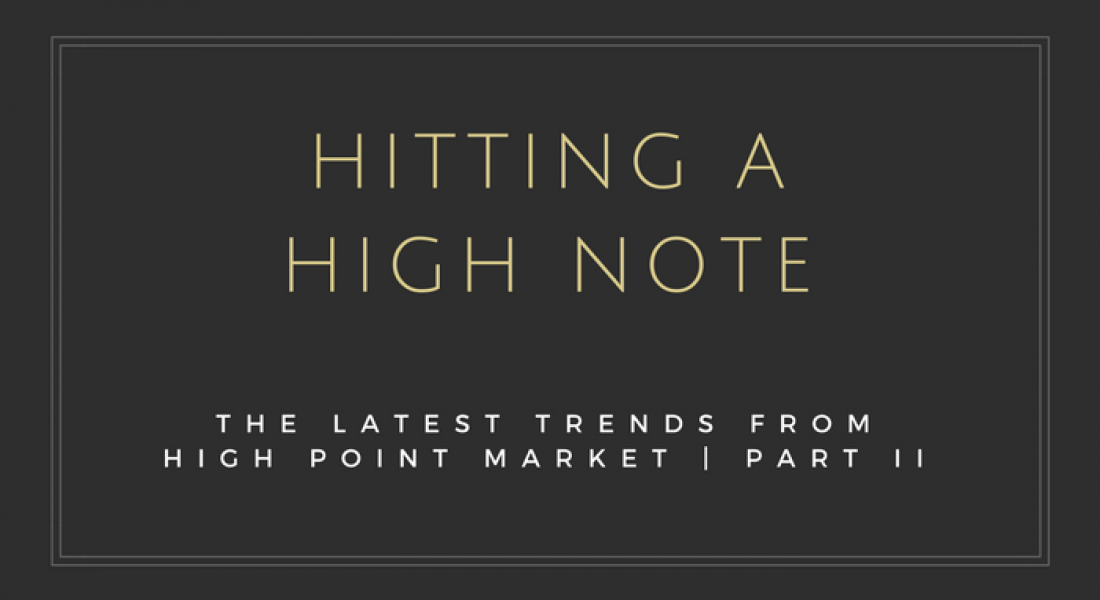 Interior Design Trends from High Point Market – Part II
If you thought the world of furniture stays relatively unchanged and is dominated by sectionals and Lazy-Boy recliners, then the world of High Point Market would be an eye-opener! In Part II of our ongoing series, our designers are eager to share with you the newest furniture trends that were spotted.
These looks can transform your home from looking well-worn to well-traveled and from chaotic to classic! Read on to learn more about the latest furniture trends seen at High Point Market.
Traditional Design on the Move
Traditional design doesn't mean stagnant! The traditional interior design style continues to be shaped by interior design trends. What we can expect in the near future from traditional design is a look that is more eclectic and traveled in feel – think classic world traveler. Wood finishes are being mixed and matched even more. At High Point Market, we saw matte driftwood paired with gloss lacquers such as reds, blacks and creams.
A few more developments for traditional design…
It is also worth noting that slight Asian nods were seen for the first time in a long while. So if you love the look of the Far East, then it's time to bring some of this Asian influence into your décor.
Many of the traditional collections also featured pieces with Neo Classic lines.
The scale of furnishings was also more diminutive. Instead of pieces that command attention because of scale, designers are letting the details speak for themselves. It might be time to retire that overstuffed sectional and modernize your great room with several more streamlined pieces that still offer plenty of seating.


Contemporary Design 
Mid Century modern continues to still exert a strong influence in the contemporary design sphere. We saw lots of Mid Century modern pieces mixed with organic accessories and fabrics.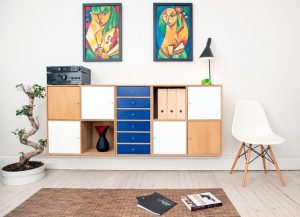 Multi-functional pieces for urban living are still very much in the forefront, so those who enjoy ingenuity in design will have plenty to choose from with this current trend on the rise. We saw tables that folded up, consoles with twin beds, and more bookcases than in previous years. Of course in this digital age, the bookcase is transforming into a place to house decorative boxes that contain collected treasures or practical miscellanea rather than books.
Exotic woods such as zebra wood, wenge (a dark-hued African wood), and eucalyptus were very much making the scene.
If you're not sure if your current furnishings are traditional, contemporary, eclectic or just plain hectic – then give us a a call! We can help you identify a style and the furnishings that are both practical and stylish for your Florida home.
Stay tuned for Part III of our Hitting a High Note Series, featuring the essential trend alerts you need to know heading into 2017!