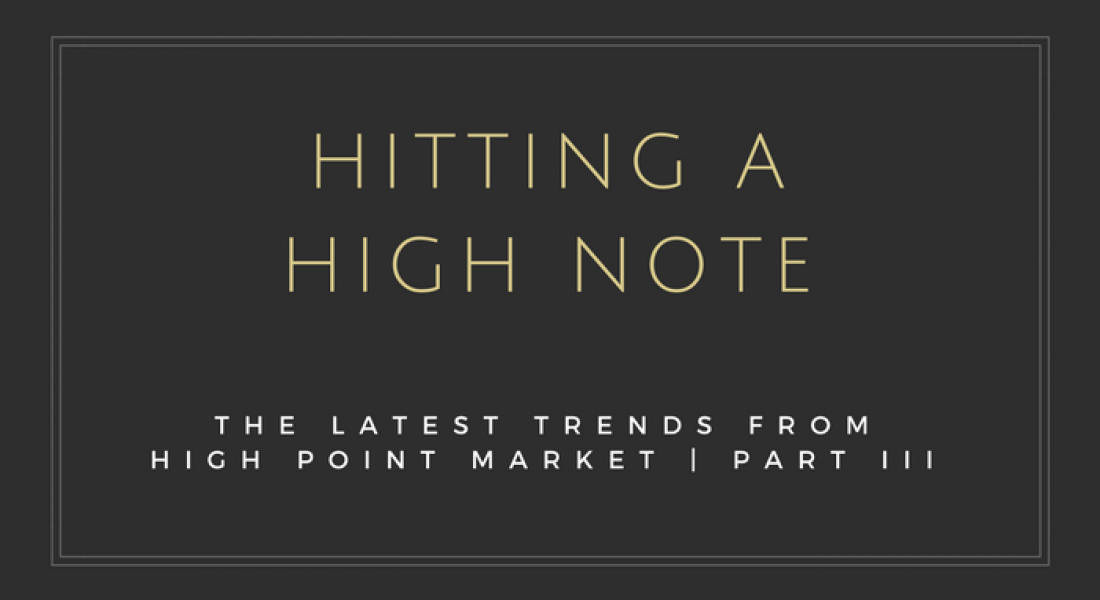 Interior Design Trends from High Point Market – Part III
In Part III of our Hitting a High Note series, we're sharing some of our favorite trends poised to make an impact in the world of interior design in 2017. Look for these trends to be making a statement in interior design and a home near you…
Shagreen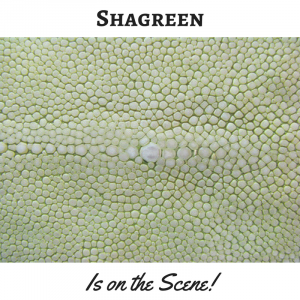 One of the biggest trends to be seen at High Point was this leather-like texture with a pebble type finish. It's traditionally made from the skin of rays and sharks. Shagreen often ranges in color from olive green to gray to cream – fitting nicely into the neutral tones present in this year's color schemes. We saw shagreen on everything from end tables to trinket boxes to mirrors. Watch for this trend to be hitting stores soon. Interesting note about shagreen: the Flappers of the 1920's loved the texture and tone of shagreen. So consider this a vintage revival of an interior design staple from the roaring 20's!
Modern Art
The age of unexpected pairs continues, as we saw a lot of looks that paired modern art with traditional pieces.
How can you implement this trend? Look for common elements among different groups of pieces – perhaps a distinct color featured in an abstract art piece that is repeated on the upholstery of a traditional settee. Interior design trends for 2017 are about self-expression and finding a look that is surprising, yet cohesive.
Rugs
At High Point, texture and pattern seemed to be the primary objectives in selecting a rug for a room. To accomplish this, featured floor coverings were very multi-textured, with a blend of wool and synthetics woven into interesting patterns that provided strong visual appeal.
Exotic Woods and High Gloss Lacquer Finishes
Golden oak and the shabby chic white-wash look are stepping aside in favor of exotic woods that tell a unique story or high gloss lacquer finishes that make a room pop. Wenge, eucalyptus, and zebra wood were all popular choices seen in the trends for 2017.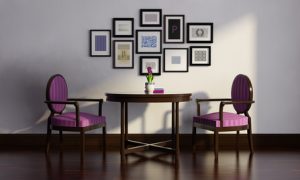 Many of the design houses offer furnishings in a variety of finishes, so talk with your interior designer about the variety of looks that may be available for a particular piece and which would be best suited in your overall interior design scheme.
Which Interior Design Trend Will You Try in 2017?
With so many exciting prospects poised to make an impact on interior design in the coming year, it can be difficult to know where to begin with an interior design transformation. Which trend are you most eager to experiment with? If you need guidance, look no further than the team at Michael Gainey Signature Designs. We look forward to sharing all of our insider perspective from High Point Market and to bringing the latest in interior design to Cocoa, Florida and beyond!