Online Interior Design Tools to Help You Envision a New Look
In the last year, we have all spent more time in our homes than ever before. Are you ready for a fresh, new look for your home? Something to liven up your everyday life? A suite of online interior design tools you can easily provide the inspiration you need to envision a new look for your home!
Let's take a look at some of the most helpful interior design tools to use when planning to redecorate.
Where to Find Inspiration
There's no shortage of interior design ideas online, but sometimes it helps to have a quick resource to point you in the right direction. Here are some of the top online design tools, by category.
Design Ideas
Pinterest: Whether it's your next dinner plan or finding some inspiration for a room makeover, you've probably pulled out your phone and booted up Pinterest, perusing through a plethora of great ideas and wondering, "What did we do without Pinterest?!" This DIY idea powerhouse is chock full of endless inspiration for any room in your house, whether it's your bathroom, your kitchen, or your she-shed!
Instagram: Can't get enough Pottery Barn? Looking for more inspiration from HGTV? Then look no further than Instagram! Here you can always be in-the-know about the latest design trends. See what new styles are emerging to keep your space fresh and trendy.
Houzz: Are you on the hunt for a specific item to finish off your space? Do you need some help from a professional to ensure that your design is just right? Houzz can do all this and more! Browse from countless categories for buyable furnishings and accessories to find that perfect item.
Are you not quite sure what style you are looking for? No worries—Houzz features a plethora of beautifully designed spaces to look through. And when you find something you like, there is no need to scour the internet to find where you can buy it! Simply click on the price tag floating near the item of interest and Houzz will pull up all similar items that you can purchase.
Choosing the Right Paint Color
Colorsnap Visualizer by Sherman Williams: Choosing the right paint color can be daunting, but it doesn't have to be! Before you leave your house to search through paint swatches at a paint store, try Colorsnap Visualizer by Sherman Williams.
Here you can browse through all the colors Sherman William offers as well as see these colors up on walls. By using pictures provided or by uploading a picture of your own space, you can simply drag and drop paint colors to the areas you would paint to see that color instantly plastered on the wall.
You've digitally painted your wall in seconds, and if you don't like it you can change it with a click of a button. This paint generator conveniently has versions for the web, Android, iPhone, and iPad. Another great feature of this generator is its ability to switch the lighting in the room from day to night. This way you can see how sunlight affects the paint color.
ColorSmart by BEHR: Sherman Williams isn't the only paint supplier with an online painting tool. With ColorSmart by BEHR, you can browse all BEHR colors from the convenience of your couch. This generator also has preset rooms in which you can paint. And with Paint Your Place you can upload a picture of your own room and digitally "paint" your walls. Step aside color swatches, now you can see your room fully painted before you even unwrap the paintbrush!
Valspar Paint Visualizer: Brought to you by Lowe's, this easy-to-use painter offers a wide range of room designs to choose from. A great bonus to this painter is that it offers photos of house exteriors as well as interiors. It has never been easier to see your home with a fresh coat of paint! Simply upload photos of your own home to place the paint right in your space. As an extra bonus, Lowe's stores are widespread, making your new favorite paint color easy to access.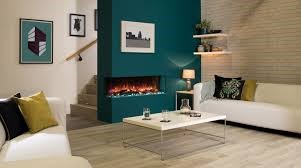 Other Helpful Online Interior Design Tools
Interactive Color Wheel: Not sure what color combinations to choose? Try this online color wheel from Canva. Simply click and drag the circle inside the color wheel to create endless hues of colors!
Not only does this act as a color mixer, but it also breaks down a bit of color theory to help you choose the best colors for a space. On the wheel itself, there is a dropdown menu where you can choose which combinations you would like the wheel to create: complementary, monochromatic, analogous, triadic, or tetradic.
Design Style Quiz: Perhaps you have a vague idea of what you'd like a space to look like, but you can't quite peg what style it is you are looking for. Or maybe, you're not at all sure what direction you'd like to take a room in! Whatever it may be, a design style quiz, such as this one from HGTV, can help you nail down what style speaks to you the most. Then you can feel confident in your journey to the perfect space.
The Ultimate Resource: Your Melbourne, Florida Interior Designer
With so many online tools available these days, there is no shortage of inspiration. Executing on that inspiration is fun and rewarding but can be daunting. So don't forget about the best resource available: an interior designer. With help from a professional, you'll gain the right guidance and expertise to create the space you've always dreamed of.

The experienced team at Michael Gainey Signature Designs can help solidify your ideas but also provide you with the tools to see your vision come to life. Whether you're completely remodeling your kitchen or designing your house from the ground up, our team can use specialty design programs like SketchUp create 2D and 3D renderings of your space.
So get busy dreaming and then give our interior design studio a call to make your design inspiration a reality.