Swing into Florida's Summer Style
Summer time is officially here – though here in Melbourne, we like to think of summer as a year-round state of mind. Even still, Floridians aren't immune to the seasonal whims that the calendar brings about. For many, summer conjures up thoughts of sunshine, beach days, and easy breezy weekends where life flows effortlessly and living comes easy. This leaves me yearning for lighter casual wear, refreshing cocktails, and summer nights with friends. Oh, and a whole new design scheme to reflect my sunshine state of mind.
Do you feel the same? Well read on for our best tips to lighten up your look when decorating for summer in Florida. With a few small changes, you can give your living space a fresh new feel for summer, while staying true to your core design elements.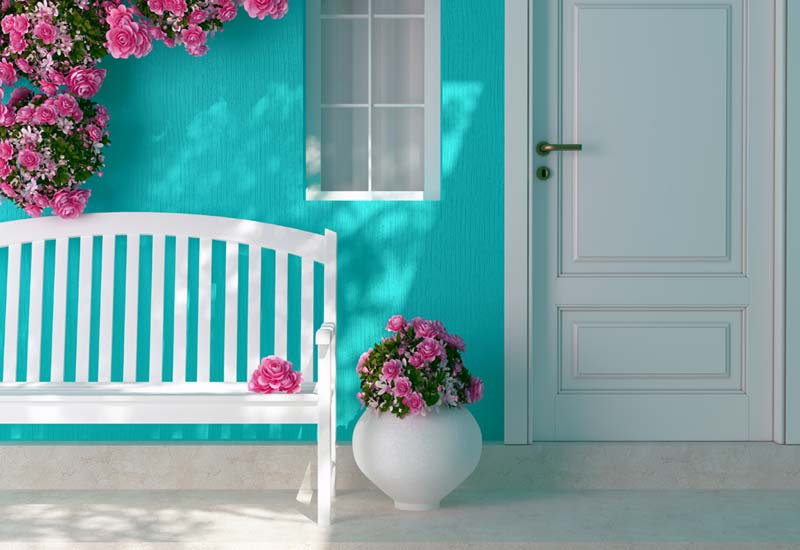 Complement Your Palette
No doubt you've already picked a tried-and-true color scheme that is the very essence of your design identity. It complements who you are – but just like your wardrobe, it can be lightened up for summer. Your little black dress is a winter winner, but you wouldn't wear it with the same cashmere sweater and classic black pumps in the heat of July. Just as the heat here in Brevard County would you have tugging at the neckline and pushing up your sleeves, your interior space may be suffocating your sense of summer living.
Focus on colors that stay consistent with your overall design schematic – for instance, if blue is your thing, add a relaxed vibe with lighter tones of blue that bring to mind coastal breezes and turquoise waters. Or, if your design identity is classic black-and-white, choose a punchy summertime color to accent with, such as coral or tangerine.
Swap Out Accessories
Once you've identified your summertime focal color, it's time to toss aside (or neatly hang) the proverbial cashmere sweater and pull out the lighter elements of your interior 'wardrobe.' Instead of insisting on the same stand-by complements to your central design scheme, rotate in key pieces that equate to summer fun.
We love to see brighter accent pillows in lightweight fabrics replace more structured form pillows and bolsters. And if you're one to keep a blanket at the end of the couch for chilly day comfort, fold it up and stow it away for next winter. Replace candles with vases of fresh flowers in colors that complement your design palette and reflect the vivacity of the season.
Take the Design Outside
Don't forget to apply these tips to your outdoor space too! Summertime in Brevard County means grilling outdoors and evening cocktails on the patio, so keep your outdoor space fresh. By definition your patio furniture may speak the language of summer, but if it's tattered, dirty, or outdated the effect will be anything but easy and breezy. So keep it fresh and let the outdoor space be an extension of your indoor expressions.
With just a few small changes, your home's design wardrobe will be as fresh as the season makes you feel. So remember to complement your existing palette with summer hues, accessorize with seasonal accents, and give attention to your outdoor space. If you do so, you are sure to have a summer of great design and good times!
Still feel a little unsure of how to make it happen? Or do you have a big summer bash in the works and need help in a hurry? Give us a call and we'll jumpstart your seasonal switch today!