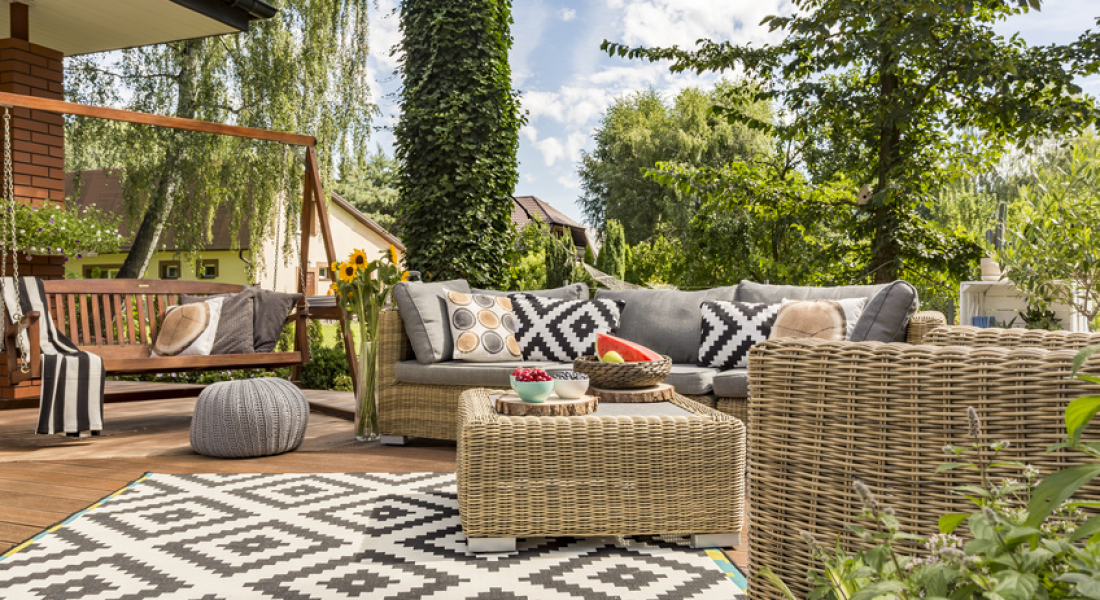 Beyond These 4 Walls – Tips for Taking Interior Design Outside
You may love how your home feels on the inside, but does it just look plain boring on the outside? You need to harness the power of interior design outside your home to bring your fresh air living spaces to life!
Here in central Florida, it's time to get outside and enjoy the warmer weather before the real heat of summer kicks in. But if a drab exterior is keeping you from using our outdoor space for relaxing or entertaining, you need to perk things up.
While an interior designer is not a landscape planner, there are definite tips to make sure that style doesn't end at the threshold of your doorway.
Here are some ideas for creating an outdoor space that keeps your home's style flowing from the inside out!
Tip 1: Don't neglect your outdoor space.
We live and breathe interior design in Cocoa, Florida – but that doesn't mean we don't find time to sit on the porch and sip tea while enjoying some sunshine! You shouldn't skip it, either.
But if your outdoor space feels drab and uninspiring, you're less likely to take a seat there – much less use it for entertaining!
So make your patio, pergola, pool deck, balcony, or whatever outdoor space you have feel like a true refreshment. Use the principles of interior design to bring the space to life and you'll find that it's only natural to spend more time there.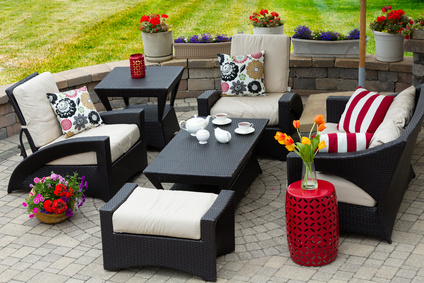 Tip 2: Pick from your existing color palette.
For a transitional experience, feature colors complementary to those found in your home's interior design.
You don't have to make it feel matchy-matchy but choosing shades that are in the same color family or those that blend nicely with the most prominent hues of your home is a great idea.
This way, your outdoor space will feel cohesive with the inside world you and your guests just stepped out of.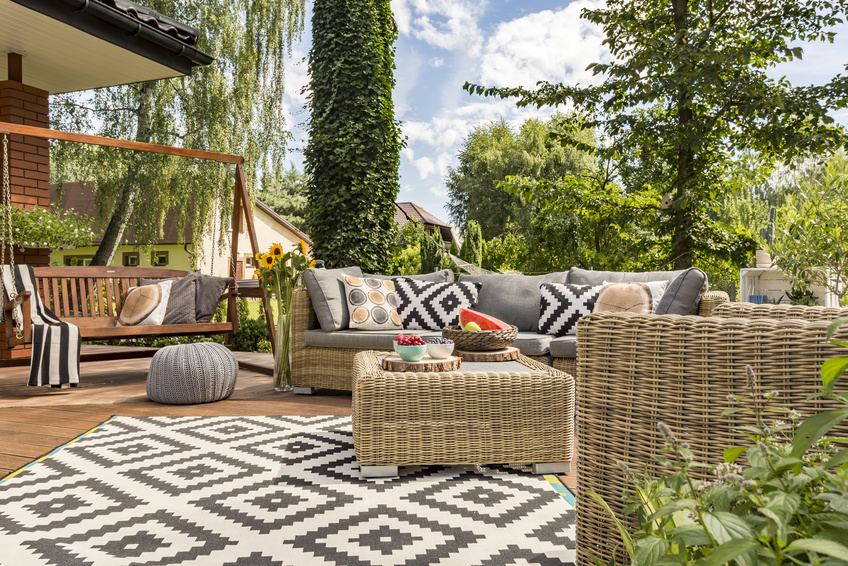 Tip 3: Choose the Right Fabric and Furnishings
You wouldn't wear stilettos for gardening, right? They're too delicate for the job, not to mention downright unpractical.
The same is true for the fabrics and furnishings you choose to decorate your outdoor space.
You may love dupioni silk, but it's delicate nature doesn't make it right for the job of beautifying your patio. Instead, skip the finer, more delicate fabrics for more substantial and weather-resistant materials.
Fabrics designed for outdoor use will resist mold and mildew, and also are subject to less fading from the sun. There are tons of beautiful prints and colors to choose from, so don't feel like your options are limited just because you choose an outdoor-ready fabric.
Additionally, think about the furnishings you'll use in your outdoor space. Comfortable and stylish seating is important, but you also want to pick pieces that can withstand the rigors of life outdoors.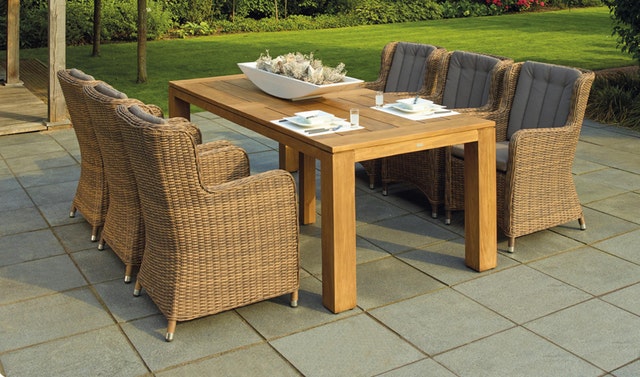 Leave your antiques inside and instead ask your interior designer for some guidance on finding outdoor furniture that is sturdy and stylish!
Live Life to the Full with Interior Design Outside
Don't be a prisoner of your cozy armchair or your perfectly-planned master bedroom. Enjoy the beautiful sunshine and the great breezes that central Florida has to offer with an outside space that is well-designed and inviting!
Use these tips to help you start to envision a fresh start for your backyard. Or, give our professionals of interior design in Cocoa, Florida a call to discuss more ways to invigorate your home inside and out with interior design.