3 Fall Decor Trends Fit for a Florida Home

Floridians looking to embrace the fall season will have to forgo fallen leaves and chilly nights, and instead bring autumn home with these fall décor trends. From our cozy corner in Belair Courtyard in historic Cocoa Village, the sun still shines and the palm trees are waving their evergreen fronds under a clear blue sky.
But that doesn't mean we'll overlook the change of season completely – and neither should you. Here are 3 fall décor trends we're seeing making a statement for 2017, and how you can make them work with classic Floridian style.
Fall Décor Trend #1: Texture
No matter which part of the country you call home, texture is something that can (and should) be incorporated into your home! This look is being seen in showrooms everywhere, and textures are as comfortable at work in Cocoa, Florida as they are in Chicago, Illinois.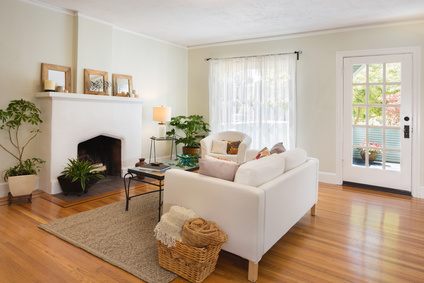 Here are a few ways that our interior design team loves to use texture to play up a room:
-Use woven baskets to house books, games, or blankets.
-Think of rugs as an opportunity to add texture to a room, like the sisal rug pictured below.
-Opt for luxe velvet upholstery on your sofa, armchair, or ottoman.
-Play up an accent wall with a textured wallpaper to create visual interest.
Fall Décor Trend #2: Deep Color
Switching up the color palette can dramatically change the feel of your home. We love cool coastal colors, and vibrant Key West themes, but other colors are making a statement in Florida homes this fall.
Deep blues and dark greens are popular choices if you're looking to create a warm, inviting space. These are nicely contrasted with the other rising star of fall décor trends – brass accents and finishes.
Fall Décor Trend #3: Brass Over Copper
Copper has been a trending choice for finishes on everything from sinks to mirrors and frames to vases. But this fall, the look is shifting towards the deeper, classic look of brass.
Brass accents in the way of lighting fixtures, hardware, and more pair nicely with the deeper color palette that is making its way into homes.
Find the Look That is Right for Your Florida Home This Fall (and Beyond)
Autumn is just around the corner, but a well-designed and perfectly decorated Florida home is always in style. It can be hard to create a timeless look that is not quickly dated by changing trends or fading styles.
At Michael Gainey Signature Designs, we can help you incorporate fall décor trends and set you up for style success all year long!