A Case of the Beautiful Blues: Panatone's Color of the Year 2020
If you're wondering which colors will dominate the decorating palette for the next year, a strong predictor is Panatone's 2020 color of the year: Classic Blue. Compared to some of the trendier colors of years past—including Living Coral (2019) and Ultra Violet (2018)—this shade of blue is familiar and calm.
That seems to be exactly the vibe that Panatone was looking for in the 2020 color of the year. About its pick of this basic blue, the company says the following: "Instilling calm, confidence, and connection, this enduring blue hue highlights our desire for a dependable and stable foundation on which to build as we cross the threshold into a new era."
From an interior design perspective, blue is a versatile choice. While it lends itself toward traditional design elements, it can be adapted to a variety of decorating styles.
How can you build upon this classic blue shade in a way that is anything but boring? We'll show you three ways to use the color of the year in your home.
How To Use the Color of the Year in Your Home
Option 1
Design Style: Traditional
Traditional design plays well with the straightforward and familiar hue of classic blue. The lines and features of traditional design are expected but still striking, which is similar to this shade of blue. Nothing is too wild or unusual about classic blue, but it still catches the eye with its rich shading. Traditional design can do the same for your home. It may not have unusual angles and pieces that bend the expectations of your mind, but it will create an inviting space that makes you and your guests feel at home right away.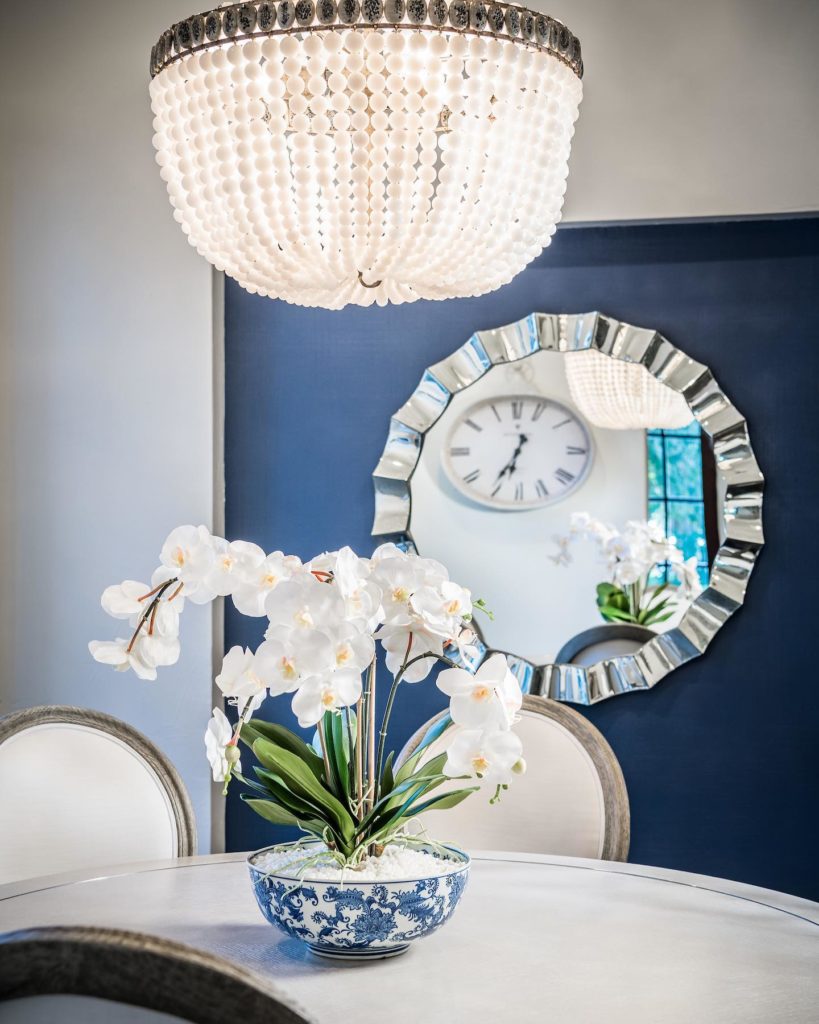 Remember this… Traditional rooms may prominently feature wood, leather, and brass accents. These materials complement classic blue nicely. However, don't let the room become too heavy and dark. Choose an accent shade that will counter-balance the other rich hues within the space.
Option 2
Design Style: Coastal
Classic blue is a natural fit with coastal interior design. This shade invokes the feeling of the sky at dusk or the ocean at night. Colors naturally occurring in nature, like this perfectly-balanced blue, tend to pair well with other colors lifted from the natural elements—like grass green or sunny yellow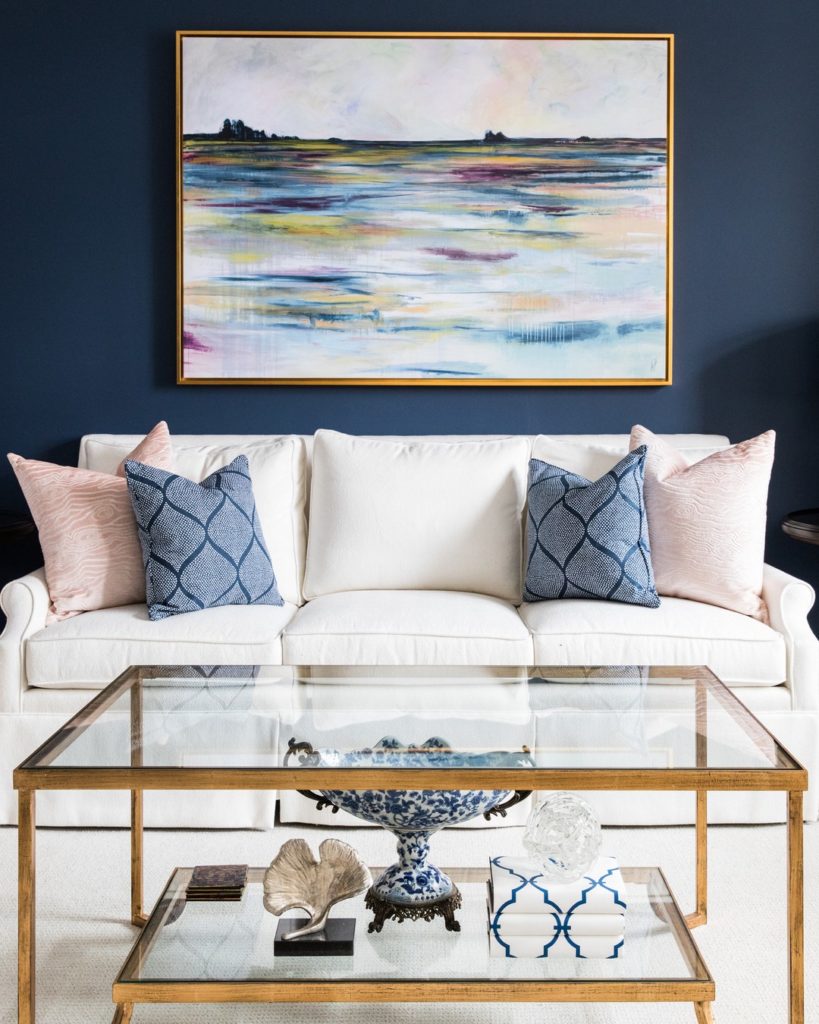 Remember this… Stick with a single shade from the blue color family. While turquoise is a related blue-hue found in coastal design, it pulls too much green to be truly compatible with the richer, more balanced color spectrum of classic blue.
Option 3
Maximalist
It's no surprise that the 2020 color of the year pairs well with this up-and-coming interior design trend. Maximalism embraces colors of all sorts—including classic blue. This look isn't for everyone, but it will definitely appeal to anyone who enjoys a parade of colors and sights.
Remember this… A simple color like classic blue can help to tie together the diverse elements of a maximalist room.
Option 4
Modern
You might think that the elements of a modern look would only leave room for neutral colors, like white, black, and gray—with maybe a pop of red. However, as a primary color, classic blue can nicely complement a modern interior design scheme.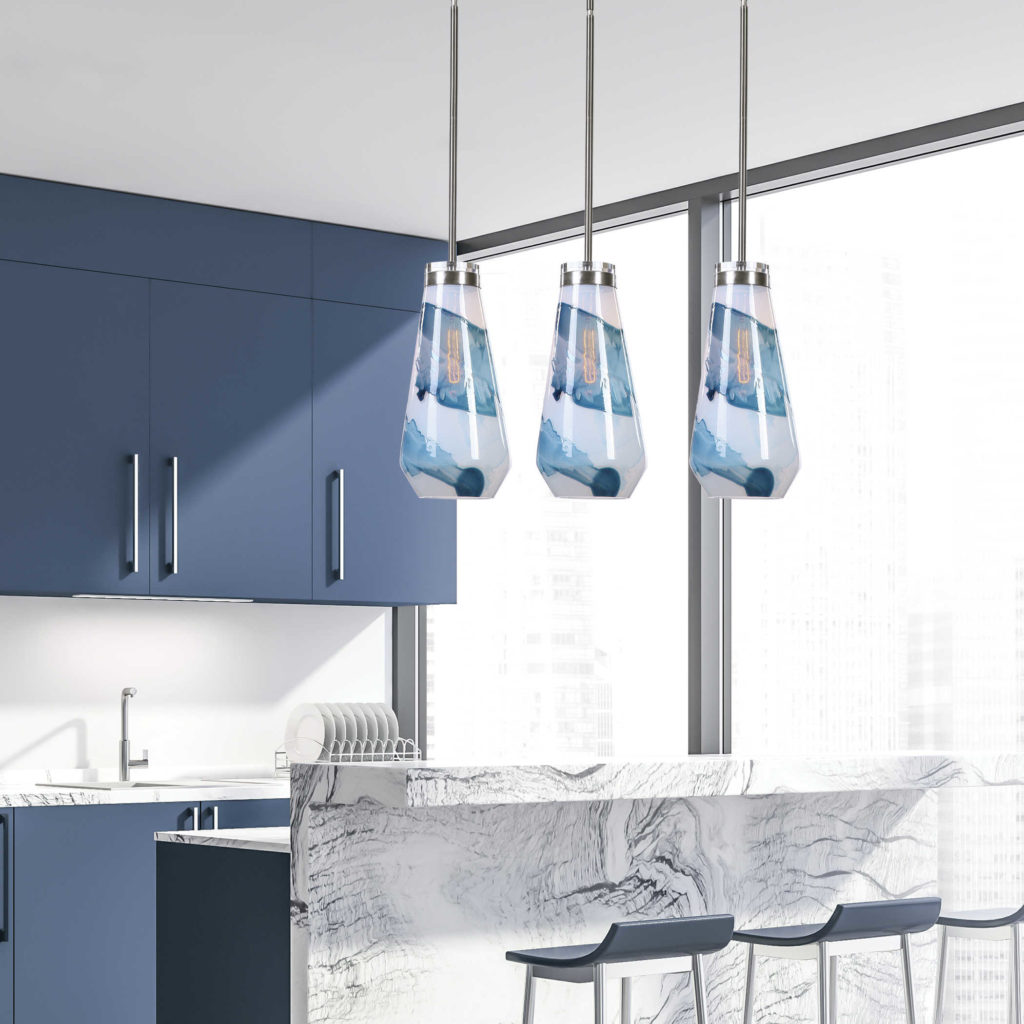 Remember this… Keep the blue in balance with the other elements of your room. Generally, just two or three colors are all that's needed to establish the clean, calming aesthetic of modern design.
Beat the Blues with Help from MGSD
If thinking about your home's interior design is giving you a case of the blues, then it's time to give our interior designers a call. We can help solve your color conundrums and put together an interior decorating plan that will bring your home to life.