A Look Back at 2019 Interior Design Trends
With the close of 2019 just around the corner, we stop to look back at the top interior design trends of the last year. There were a lot of predictions about what the top trends would be—and which looks would last—so we're giving you a look back at what was a huge hit, big miss, or major surprise.
Interior Design Trend: The Memphis Movement
Huge Hit, Big Miss, Major Surprise: Big Miss
While the post-modern Memphis Movement was expected to influence design trends in 2019, the influx of primary color palettes and free-form lines and shapes hasn't reached a pinnacle. If anything, the trend has popped up as a supporting look in contemporary design, but it's not dominated the interior design trends we've seen in the last year.
Interior Design Trend: Maximalism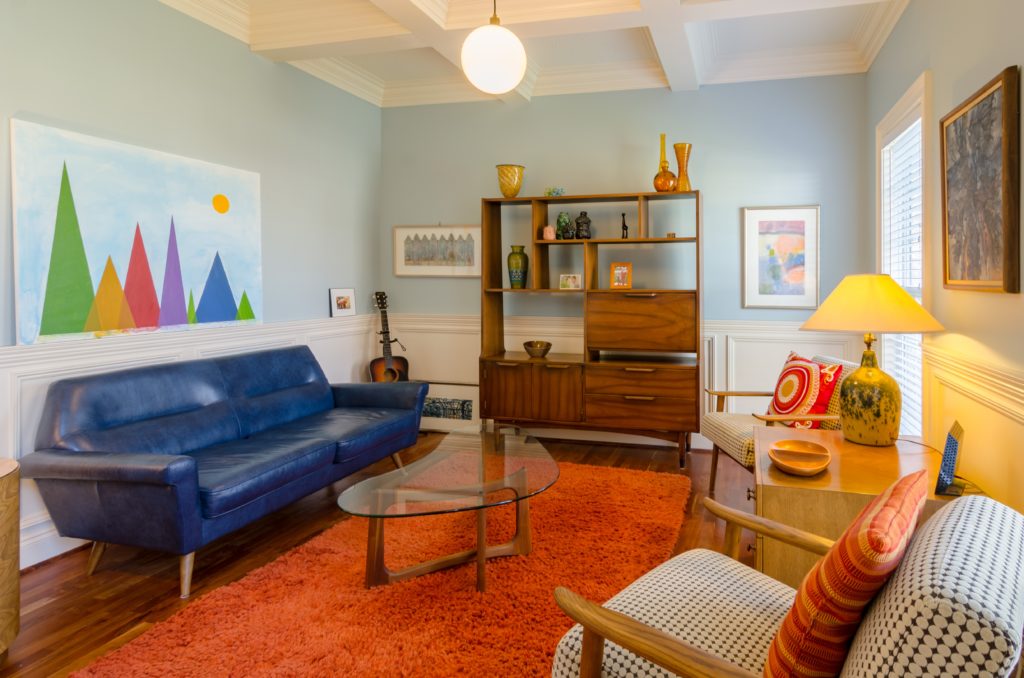 Huge Hit, Big Miss, Major Surprise: Major Surprise
While we haven't yet seen maximalism overthrow minimalism as a top interior design look, we did see 'color maximalism' experience a strong surge in popularity.
The sea of grey and griege has parted and more and more homeowners opted for a color palette with brighter or richer hues. While we haven't seen the gray interior design trend set sail for good, color maximalism is prompting more and more homeowners to go with more vibrant colors for walls, window coverings, and furnishings.
Interior Design Trend: Bold Bathrooms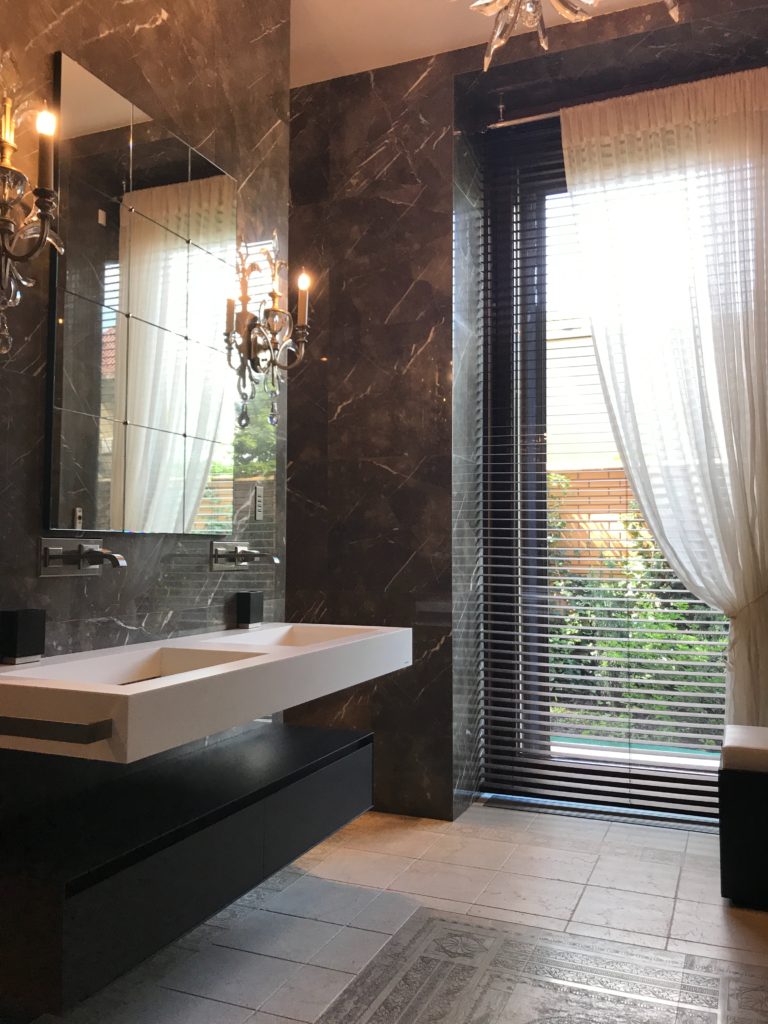 Huge Hit, Big Miss, Major Surprise: Huge Hit
We saw a lot of patterned tiles, captivating color schemes, and eye-catching hardware dominate bathroom design trends in the last 12 months. Some of the most common ways to catch this trend was with a patterned shower tile or a vanity in an unconventional hue—like navy blue or Kelly green. Alternatively, a lot of bold bathrooms paired bright walls or loud tiles with vanities in a natural neutral, like wood or marble. Which brings us to our next interior design trend…
Interior Design Trend: Natural Neutrals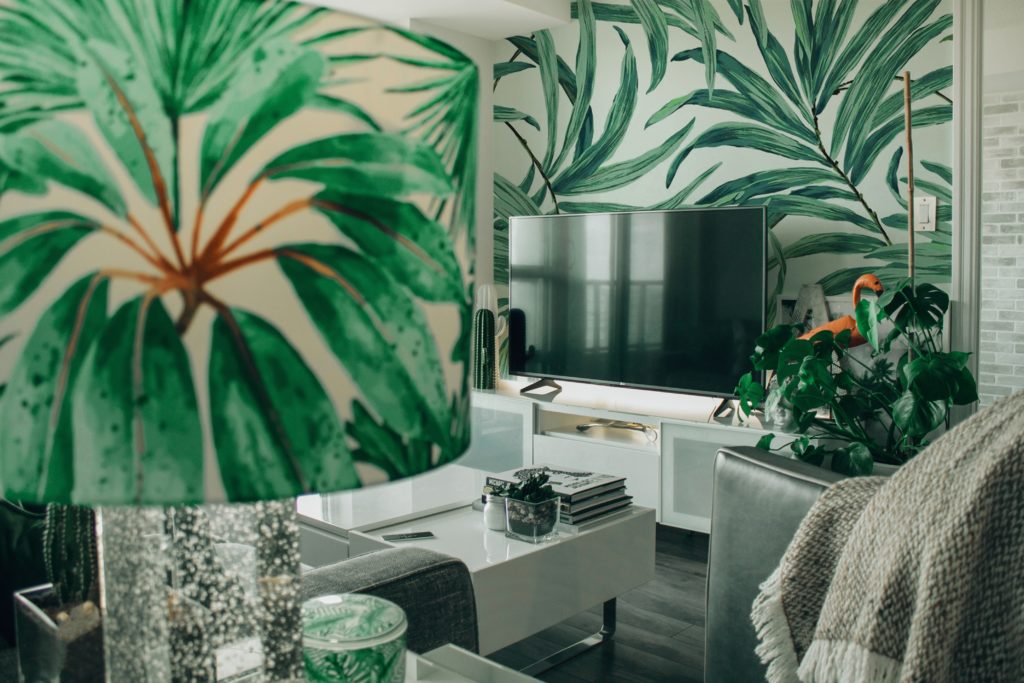 Huge Hit, Big Miss, Major Surprise: Huge Hit
No surprise here—natural neutrals were a top interior design trend for the last year. We also see no signs of this trend slowing down. Natural materials—wicker, cork, and wood continue to be seen in every room of the home. In addition, green and blue are the 'new' neutrals when it comes to paint schematics.
Interior Design Trend: Delicate Details and Softer Hues
Huge Hit, Big Miss, Major Surprise: Huge Hit
Would the delicate details and softer hues we saw in showrooms last year translate into the real spaces and places of interior design clients? The answer is yes. This interior design trend has given homes a personal look and feel that reminds us that every home has a story—and it isn't always told in bold, dramatic fashion.
Interior Design Trend: Structure
Huge Hit, Big Miss, Major Surprise: Huge Hit
Structure continues to manifest itself in top interior design trends in a number of ways. And while clean lines and definitive edges are still in style, it should be noted that even structure has found a softer side. Upholstered furnishings with rolled arms anchor a room but give an inviting appearance. Waterfall islands are a structural staple in many modern kitchens but have a continuity and flow that gives balance to the aesthetics.
The Future of Interior Design
What does the future of interior design look like? The reality is that no one knows except you. Industry leaders and designers make predictions and promote trends, but at the end of the day, your home needs to feel comfortable to you. So you decide which looks stay and which looks go, based on the fit, feel, and function in your home.
Do you need help determining which way to go with your home's interior design? Our team can help you make sure your look is a huge hit—and maybe even a major surprise—but never a miss with MGSD.