Conversation Starters: Interior Design Tips for a Lively Living Room
Are you looking to design your living room for more than tuning out to the television? Many of our interior design clients are looking for an inviting, comfortable living room that facilitates conversation, instead of a television fixation.
We're not saying you need to ditch your television altogether—that's for you to decide—but there are a number of ways to configure your living space to minimize the focus on electronics. Instead, you'll get a room that is perfect for quiet conversation or lively gatherings.
Here are three examples of living room arrangements that are made for people time over T.V time.
Option 1: Matching Sofas
Consider positioning two matching sofas across from each other for a symmetrical look. With abundant seating, this is a great living room configuration if you want to maximize seating capacity in your space. However, it's a look that's best suited to larger living rooms, since you'll need the clearance for two sofas to comfortably fit in the space without making the room feel crowded.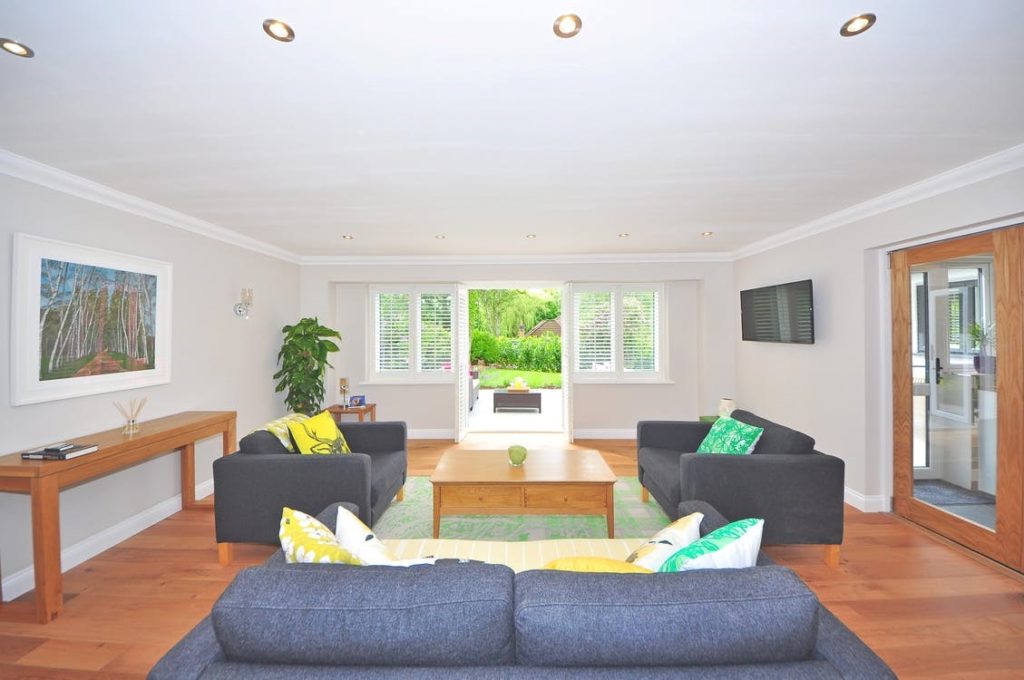 Interior Designer Tip: Get the ratio right—make sure your sofas are more than 3 feet but less than 10 feet apart for preserving personal space while facilitating conversation.
Option 2: Sectional and Chairs
If you thought an oversized sectional was just for Sunday football sessions, think again. A stylish sectional can be an inviting space for you and a few friends to settle in and catch up. A sectional sofa isn't only at home when paired with an equally oversized television. Instead, match up your super sofa with a stately ottoman and a pair of chairs for a living room that is ready for parties of any size.
Interior Designer Tip: Keep furnishings between 30 and 36 inches apart from each to ensure that the room has good flow and is easy to move around. You want to be able to move about freely and mingle with ease, instead of feeling like you need to shuffle past furniture pieces.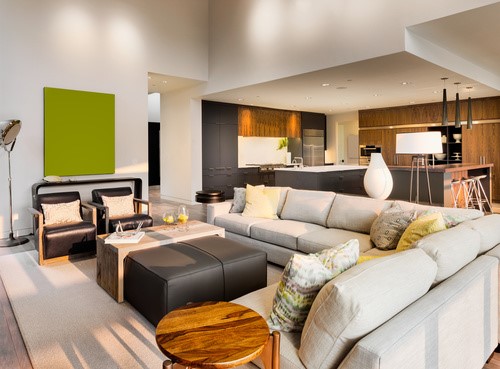 Option 3: Find a New Focal Point
You don't have to splurge for new living room furniture to make your space conducive for conversation. Instead, just think outside the box—the television box—and find a new focal point instead. A fireplace is one of the most popular features for a living room without a T.V, but it certainly isn't the only option. A bright, open window, a powerful piece of art, a cherished piano—all these items can serve as focal points in the room. So don't feel like you have to hang your television front and center. Find a less conspicuous spot or relocate it altogether for a room that isn't tuned into the latest in sports, entertainment, or drama.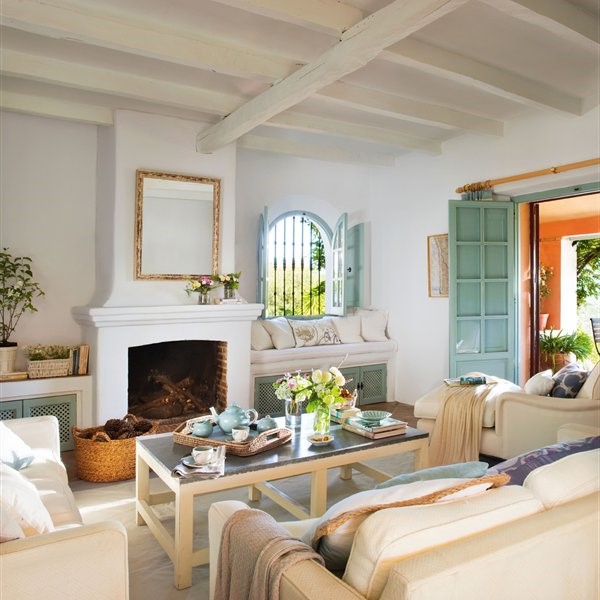 Once your home has the right configuration for your needs, you'll find that it's easier to entertain friends or enjoy everyday moments. Interior design is focused on making the space work for your needs, and the payoff is a home that feels just right.
What's Your Biggest Design Challenge?
Decorating a living room with no T.V, or to minimize the presence of it, is just one common design challenge. How we find the solution depends on you and your space—there's no one-size-design fits all. No matter which design dilemma you're currently experiencing, our interior design team has the ability to help you solve it.