Creating a Coastal Chic Home
The origins of coastal interior design stretches back for centuries and these airy, nature-inspired spaces continue to stay in vogue for obvious reasons. Coastal chic design has gained much popularity as of late because of its calming atmosphere, celebration of open spaces, and overall laidback feeling. Whether you are right on the water or not, this interior design style is the perfect way to invite a carefree feeling into your home. Let's look at what makes this style unique and how you can add it into your own space.
History
Nailing down an exact history of coastal design is a bit tricky. People have always flocked to the sunny, airy, beautiful waterfronts, living in tandem with the nature of the area. Around the world, the influence of culture and the unique nature in that area influenced what coastal design became in that region. For example, Mediterranean or Greek coastal living will look very different from Hawaiian coastal living. However, each coastal design has a similar goal: bring the calming nature of the coast indoors. As expected, coastal design in Brevard has its own unique approach, incorporating the best of Central Florida living.
Coastal design continues to shift through the ages, morphing with other designs such as modern or chic. The laidback nature of the coast never goes out of style, creating a foundation for whatever transformations the coastal design undergoes. Having a relaxing space to live in is always on demand, making coastal chic yet another facet of the enduring coastal design.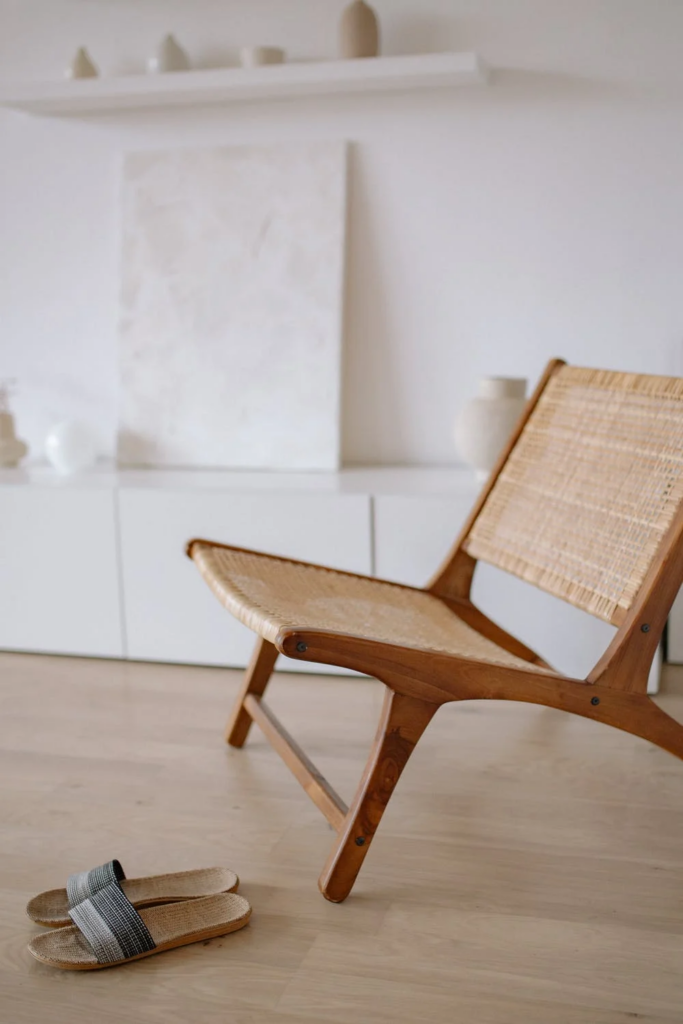 Key Elements of Coastal Chic Design
Like many other coastal designs, coastal chic aims to bring the softness and relaxation of the coast indoors. Inspiration is pulled from the surrounding nature, influencing the colors and materials used. This style mixes the familiarity of coastal design with the clean lines and simplicity of modern and chic décor.
Colors: Soft, muted color tones from seaside nature are used throughout the space. Popular colors include white, tan, gray, soft blue or green, and seafoam. Some designs bring in soft yellows or coral colors, though all hues are muted and calm.
Textures: Weathered woods and natural wood tones are used often, bringing in a relaxed, natural air. Wicker, rattan, and jute, as well as bamboo and grasses, are used to add texture and interest. Coastal chic aims to bring the essence of the outdoors in.
Accents: Small hints of coastal life are seen in this design style, such as art pieces of sea creatures or boats, nautical knots, or seashells and coral. Just be sure to use these things sparingly, as too much can make the space feel tacky and garish. Remember, coastal chic also draws from the clean lines and simplicity of more modern design trends. Therefore, these types of elements are used with caution and purpose, keeping the space open, airy, and uncluttered by items, objects, or loud colors. Neutral yet coastal accents such as glass, grasses, and plants are perfect for bringing a breezy outdoor feeling without overdoing themed items.
Furniture: Furniture is composed of clean lines and simple, uncomplicated structure. Tables may be composed of weathered or white-washed woods. Chairs and sofas are composed of simple lines and are often seen with cotton or linen slipcovers.
Patterns: Patterns seen in this style often include subtle stripes, herringbone, or textures such as jute or woven items. Sea creature or coastal motifs are also used but are kept to small accents to avoid overwhelming the space.
How to Achieve the Look
Achieving the coastal chic look is simpler than you may expect. You don't need to incorporate loads of seashells or coastal objects, as this defeats the purpose of coastal chic design to begin with. Remember to keep things light, simple, and uncluttered.
Start with the basic goal of bringing the outdoors in. Do this by using light and airy window treatments, such as sheer curtains, to let in as much natural lighting as possible. Keep colors calm, muted, and inspired by the relaxing shades of the coast. Incorporate natural elements such as wicker, weathered wood, rattan, linen, plants, grasses, and glass. With a natural foundation set, scatter in a few seaside-inspired elements, such as a nautical knot or some coral, if you wish. Just be sure to keep things uncomplicated and simple.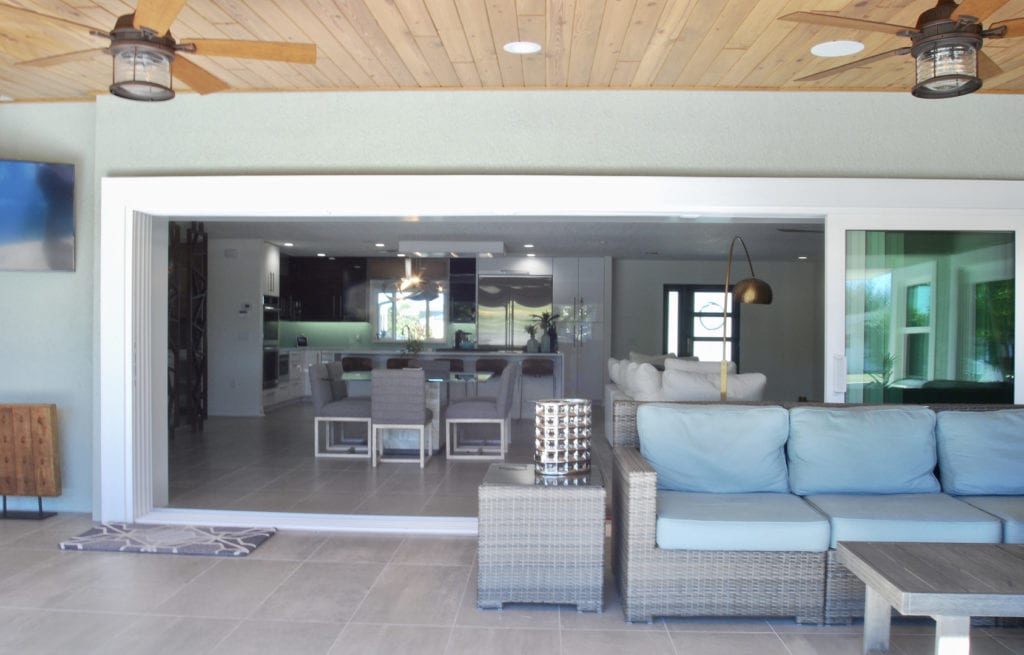 By working from a neutral base, coastal chic can be achieved with the skillful placement of coastal-inspired items. If you are looking for help to achieve your dream coastal chic home, feel free to contact us. Our interior design team has created many coastal chic homes in Brevard and beyond, and we can help you do the same.