Dishing Up Design in Brevard – The Recipe for Success
Every fine meal starts with its most basic building blocks, and every fine home in Brevard County also starts with the most basic building blocks of design. If French cuisine is your thing, you likely begin with a classic roux. If you're an Italian aficionado, then many good meals likely start with an authentic garlic-infused tomato sauce simmered on the stove for hours. For Asian flair, count on ginger, soy sauce, and a red-hot wok. But when it comes to your home design, what are the basic building blocks?
As a designer with years in the 'kitchen' studying the components of design, I love to educate my clients on the four primary ingredients to interior design: French, Italian, English, and Asian. These four powerhouses of world culture have each contributed significantly to the major trends and long-lasting traditions seen in homes across southeastern Florida and beyond. When applied on its own, the cultural influence can transport you to a place and time far from your piece of paradise here in Brevard. When combined collectively, an eclectic design style unique to your taste emerges.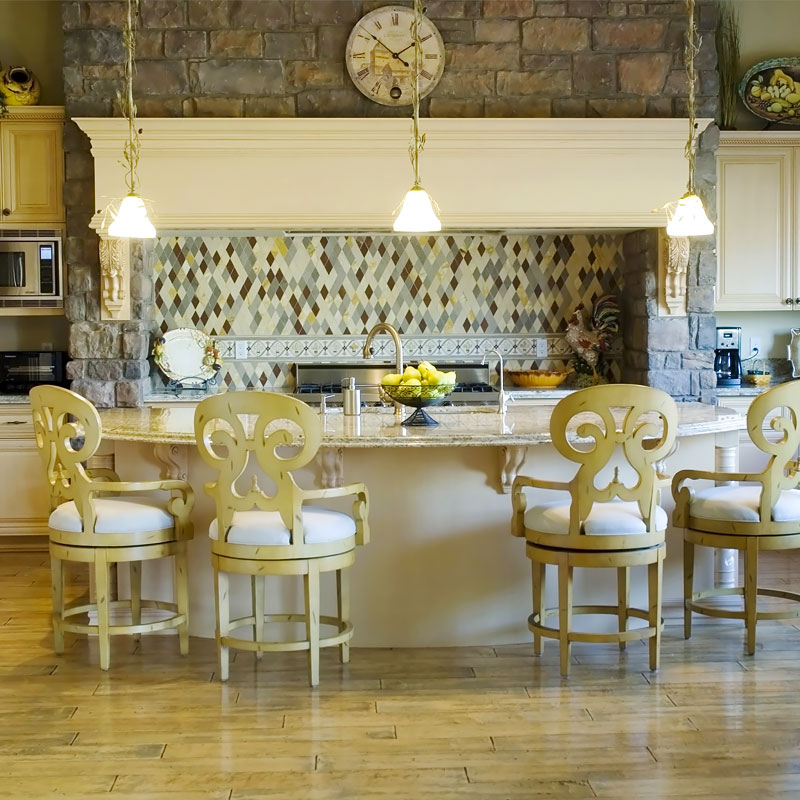 Interior Design in Brevard
If you enjoy the Mediterranean vibe that Italian architecture imparts to a home's character, you may find yourself using a warm color pallet reminiscent of Tuscany or Rome's royal history. Rich textures and colors invoke feelings of European luxury and the pomp of the Italian empire.
For a design theme that feels effortlessly chic, look no further than French design. Simple and stylish, French design favors a more limited color pallet that is both uncomplicated and yet trend-setting.
English design appeals to a tidy sense of style rooted in a classical foundation. The look can be colonial or countryside, depending on the acquisitions and color palettes used.
If you want to bring the Far East into eastern Florida, then seek out elements of Asian design. Often featuring clean, simplistic lines and a focus on natural materials, you can expect a design outcome that invokes peaceful feelings and creates calm surroundings. Asian style also plays well to contrasts, so for a bolder statement, use dynamic energy colors like red or orange set against a more neutral color palette.
As you can see, bringing culture to your Florida home is as simple as combining the right building blocks for your favorite dish. And just as there are no rules in the kitchen, there are no rules in design (well, ok – I might have one or two rules!). Developing your palate for design takes time, but we're here to help guide you in the process. We don't offer cooking lessons, but we dish up design recipes all day long that you are guaranteed to love!