Get a Handle on Hardware
Remodeling a kitchen or bathroom is an exciting venture! Backsplashes, tiles, cabinetry, appliances, paint colors; the options are endless. But there is another seemingly small detail that has a big effect on these spaces: hardware. Though a small feature in the room, well-chosen hardware can complement and complete a space. On the other hand, ill-chosen hardware can stand out in a not-so-good way. Besides aesthetics, the function of the hardware chosen is just as important and makes a big impact on the usability of the entire space. Cabinets are opened and closed countless times each day, making the functionality of the hardware crucial.
When choosing hardware, there seem to be as many options as there are for tiling or appliances. Knobs versus pulls, materials, colors, and styles are all important factors to consider. Learn everything you need to know to choose the perfect hardware for your space with confidence.
What to Know About Pulls vs. Knobs
What exactly is the difference? Pulls are attached to the cabinetry in two places, creating a longer handle to grip. Pulls usually create a bolder look and an easier surface to grab onto. Knobs are attached to the cabinetry in only one place, creating a single grip piece. Knobs are smaller in size and usually easier to install.
The decision of pulls versus knobs depends on the style and desired functionality of the cabinetry. For example, cabinet drawers look lovely with both pulls and knobs, but their location or size may influence which option you choose. Small or medium-sized drawers can be kept simple and clean by installing a single pull or knob. Long, large drawers may require two pieces of hardware. Playing with the style of the hardware can quickly change the cabinetry from modern to glam to vintage.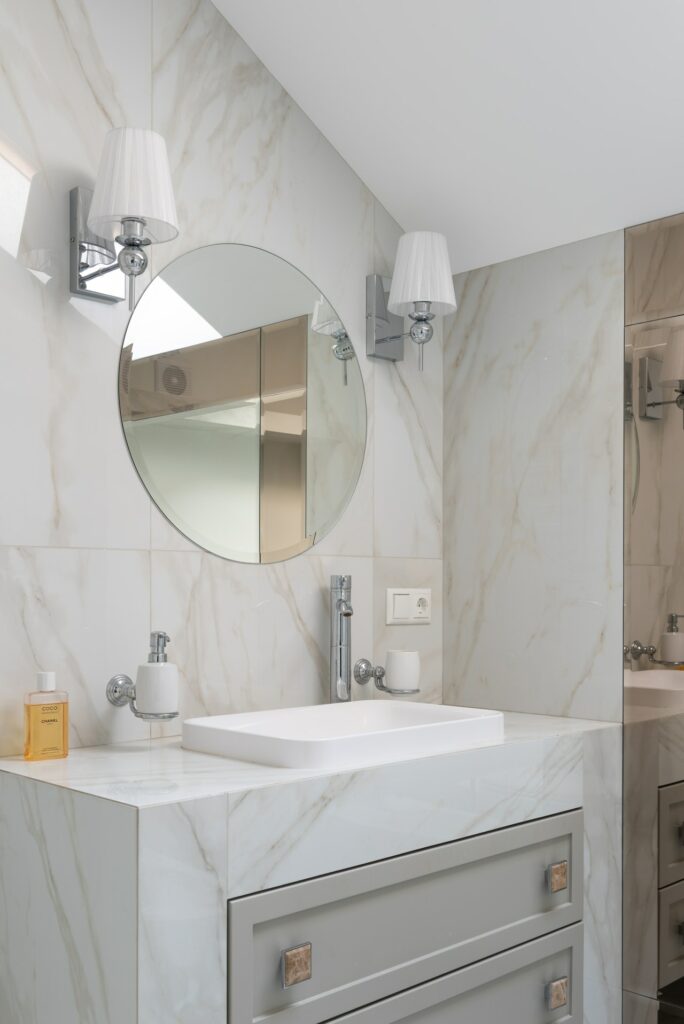 For cabinet doors, knobs can offer a classic or vintage appeal. Traditionally round, you can also find square knobs or other unique shapes to add more character to your cabinets.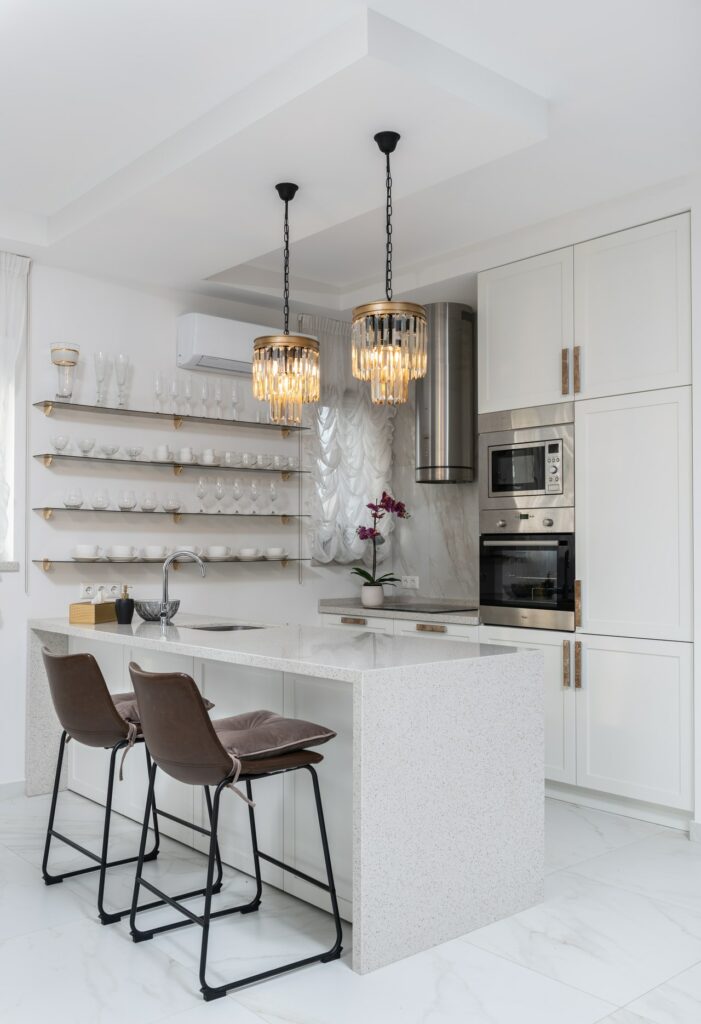 Pulls can create a modern, sleek look perfect for contemporary designs. Long pulls can emphasize and compliment long, large cabinet doors. 
Many people stick to all pulls or all knobs throughout the space, while others use a combination of the two. A popular choice is to use pulls for all the drawers and knobs for all the doors. Feel free to mix and match until you find a combination that works well with your space.
Hardware Materials and Finishes
Besides the actual shape, hardware is available in a wide range of styles, colors, materials, and finishes. Each has its own benefits and aesthetic appeal, offering a large array of hardware options for every design style out there. Let's look at each hardware material and what they are suited for.
Leather: This material is newer to the hardware world and offers a unique new spin on this essential cabinetry item. Leather offers a natural, rustic appearance and is a perfect choice for styles that lean towards natural materials and earthy vibes.
Acrylic or Glass: Beautifully faceted glass or acrylic knobs are often coveted on vintage cabinetry, but this isn't the only style that incorporates this type of hardware. Glass and acrylic make an appearance in glam and modern designs as well. By changing the style and color, glass or acrylic hardware can blend into a wide range of styles and offer a unique flare.
Metal: Metal hardware is a very popular option and is often seen in a plethora of finishes. These include brushed finishes, such as brushed brass or satin nickel, and shiny, polished finishes, such as gold or chrome. A new favorite finish for metal hardware is the sleek matte black finish. This is perfect for adding contrast against light cabinetry and can be used in a wide range of styles.
Handle Your Kitchen or Bath Design with a Pro
Though hardware may seem like a small detail, this little feature can leave a big impact on a kitchen or bath design. Choosing pulls or knobs can change the feel, functionality, and style of both drawers and doors. Materials range from metal to leather to glass, and can quickly alter the style and aesthetic of the room. Finding the right material, style, and functionality can give your kitchen or bath the perfect finishing touch.
Remodeling a kitchen or bathroom requires a lot of design decisions. Why not consider hiring an interior designer? With their expertise, they can guide you through all the steps to your dream kitchen or bathroom, from tiling to hardware.