House Call: Are you a collector or hoarder?
If your style is struggling, you might need a design diagnosis. Our designers often visit clients at home to help them with their biggest interior design dilemmas. One of the leading causes of a home's style crisis is a case of clutter. In many cases, collecting has turned into hoarding—resulting in too much STUFF. 
Many avid collectors enjoy relics, keepsakes, or memorabilia that adds personality to a room. The important thing is to know the difference between collecting and hoarding, since hoarding can hinder your home's aesthetics and interrupt your design flow.
Collecting for a Purpose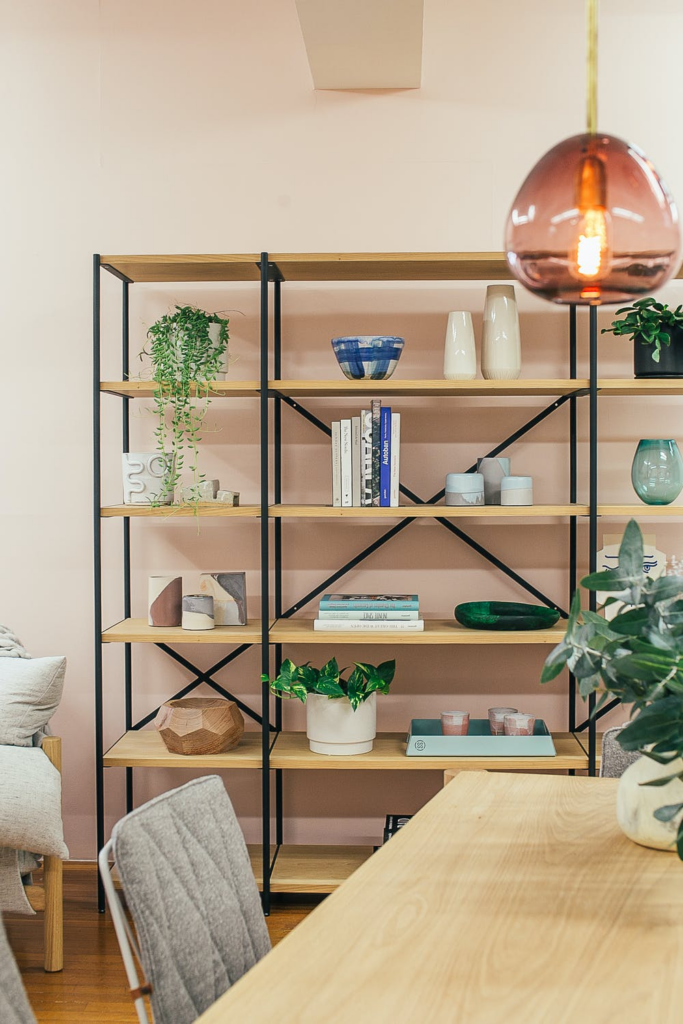 Are you a collector? While many people don't identify themselves as one, most of us tend to acquire or hold on to certain things that have meaning or bring us delight. Collections can take a wide variety of forms, including art, furniture, cars, and even wine. When these collections are enjoyed, appreciated, or even shared, they add enjoyment to life.
When it comes to your home's décor, being a collector definitely has a purpose. As a designer, it provides us insight into what you value and appreciate, and we can use it as inspiration for your home's style and vibe. A space that highlights your personal interests and tastes will feel more like…home. 
What many people need help with is keeping collections in check. A collection can quickly become clutter if you don't have a purpose and a place for the things you collect. Is your collection meant to be shared and appreciated by others? Is it for personal enjoyment or reflection? The answers to these questions can help you decide how much you want to showcase your collection—as in the case of artwork, sculptures, or rugs. On the other hand, some collections are meant to be safeguarded—like jewelry, watches, or other keepsakes.
Make it a point to share your interests and collections with your designer. We can help you display pieces that are important to you in a meaningful way. In other cases, having insight on what you collect and why can help us better understand your style.
Hoarding is a Homewrecker
Whether you consider yourself a collector or not, one thing is certain: hoarding is a homewrecker. It causes functionality and style problems for your home. Here are some of the most common reasons that hoarding happens.
Collecting too many different items: Everyone has a variety of interests, but it's not always practical or possible to collect across many different genres. By figuring out where your real interests lie, you can invest your time, energy, and resources into crafting a collection you're proud to share or safeguard.
No defined space for keeping collectibles protected, stored, or displayed: A collection that is scattered around a home is in danger of becoming classified as clutter. If you care enough to collect it, make it a priority to organize it.
Lack of purpose for a space: If your home has spaces that are being underutilized, they're more likely to become hiding spots for clutter. A room that lacks a purpose, like a bonus room, can become a void where hoarding happens.
Hoarding can start small—a single drawer can spill over into a closet, and then spill out into the room. It can be overwhelming to reign in the problem once it starts, but it's an important step to take if you want to give your home a style identity again.
Style Diagnosis: Keep Your Collections in Check
The design doctor is in and has a style diagnosis for homes struggling with an identity crisis—cut the clutter. Many of us collect something, and that can be a good thing. As discussed, what you value enough to gather and hold onto speaks to your interests, personality, and priorities. But collecting can also become a disguise for hoarding.
Don't let hoarding hinder your home's aesthetic. Determine what is truly important to you, find a way to protect or display it, and then be vigilant about keeping clutter away. If you feel like your home lacks an identity or has spaces with no purpose, consider design services to help you intentionally plan the feel and function of your home.
The team at Michael Gainey Signature Design is ready to help you use your collections and interests to make your home an individualized space. Give us a call or make an appointment at our Melbourne, Florida design studio Jambalaya.