Interior Design Trend Alert: Living Walls
Have you ever thought about adding a living wall to your home? The concept sounds complicated, but don't worry—you won't need a botany degree to bring this houseplant trend to your home. Instead, many living walls feature easy-maintenance plants that thrive with minimal time and attention but reward you with color and ambiance.
A viable option in any climate and adaptable to most interior design styles, this trend is taking off. It's no surprise, since interior design trends of the last few years have focused on making the most of natural materials and greenery for authentic living spaces.
Read up on the latest looks for living walls and see how to make this interior design trend part of your home.
Here, some top FAQs regarding this interior design trend.
What is a living wall?
Like its name suggests, a living wall features live plants instead of static décor—like pictures, paintings, and wall hangings. While you could certainly combine these conventional décor objects with your living wall, the point is to create a live, dynamic display in the room.
Which plants are best for a living wall?
Some of the most popular plants for living walls include succulents. Available in dozens of varieties, these plants have relatively shallow roots, minimal watering needs, and an exotic appearance.
But succulents aren't your only option. Many people prefer a soft display of greenery, like that of ivy or ferns. Pothos are another popular indoor plant that adapts well to this type of display. You can also consider moss and air plants for a unique twist on this design trend.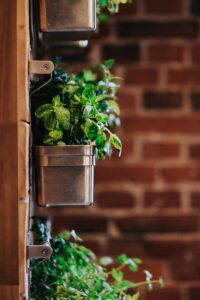 In the kitchen, consider a living wall of herb plants. Not only will add a pop of color to your kitchen, but having herbs at hand is a great way to freshen up your favorite recipes.
How big does the display need to be?
While there are no rules on how large or small your living wall should be, scale is always an important consideration in interior design. Consider the size of the wall you're targeting and the size of the room itself. In most cases, it wouldn't be practical (and perhaps not advisable) to cover an entire wall with plants—unless you have the time and energy to keep up with such a large display!
Instead, aim for a display that is proportionate with the room. For cozy spaces, keep the scale small to avoid an overgrown jungle atmosphere. For larger rooms, plan for a living wall that looks intentional and not like an afterthought.
Similar to hanging artwork, create the center of your living wall to be about 60 to 65 inches from the floor.
Can I mix in some favorite décor pieces with my plants?
Just as the perfect pot can enhance the beauty of your patio plants or a vase adds beauty to a bouquet of flowers, the right décor surrounding your living wall can 'complete' the look. Of course there are no rules that require it, but if you choose to flank the plant display with shelves, art, or other design motifs that tie the room together, it can be a great finishing touch.
Which rooms are best for a living wall?
Scrolling through popular social posts, you'll often see this nature décor in living rooms. However, a living wall is also a great option for the kitchen (with herbs, as mentioned above). In the bathroom, a living wall can lend a spa-like feel to your private space.
In short, you can add a living wall to any room in your home. Doing so can help to purify the air, while adding visual interest.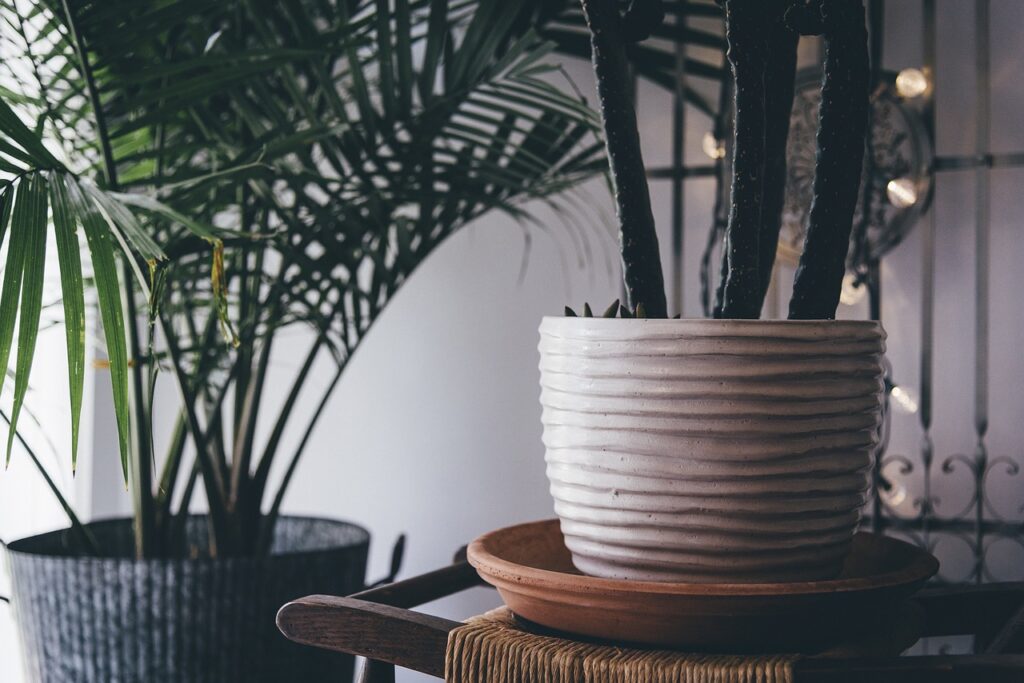 Looking for More Ways to Incorporate the Latest Interior Design Trends?
It's always easy to find new interior design ideas. However, finding the right way to implement them in your home can be the challenge. Our Melbourne interior design studio and showroom—Jambalaya, is a great space to jumpstart your imagination or find expert help for your home.