Light Lesson: The Primary Types of Chandeliers
When you imagine a chandelier, do you picture the glitzy, shimmering crystal variety that belongs in a ballroom? Many people have glamorized mental images of this mesmerizing lighting piece, but the reality is that there are a variety of types of chandeliers.
Some chandeliers live up to their glamorous reputation, while others offer a more simple or understated form of lighting luxury. Many times in interior design, a chandelier is a great option for adding dimensional light to a room while creating visual interest.
Learn more about the main types of chandeliers and check out chic examples for each type. These aren't your typical stuffy lighting options. We've picked fresh, modern versions that would look great in your space.
Crystal
The height of glamour with a price tag to match, the crystal chandelier is the most iconic of this type of light fixture. The multifaceted crystals diffuse the light in a truly stunning way.
Today, crystal-style chandeliers are available in a wide range of sizes and styles with varying grades of crystal glass. They add instant luxury to any space.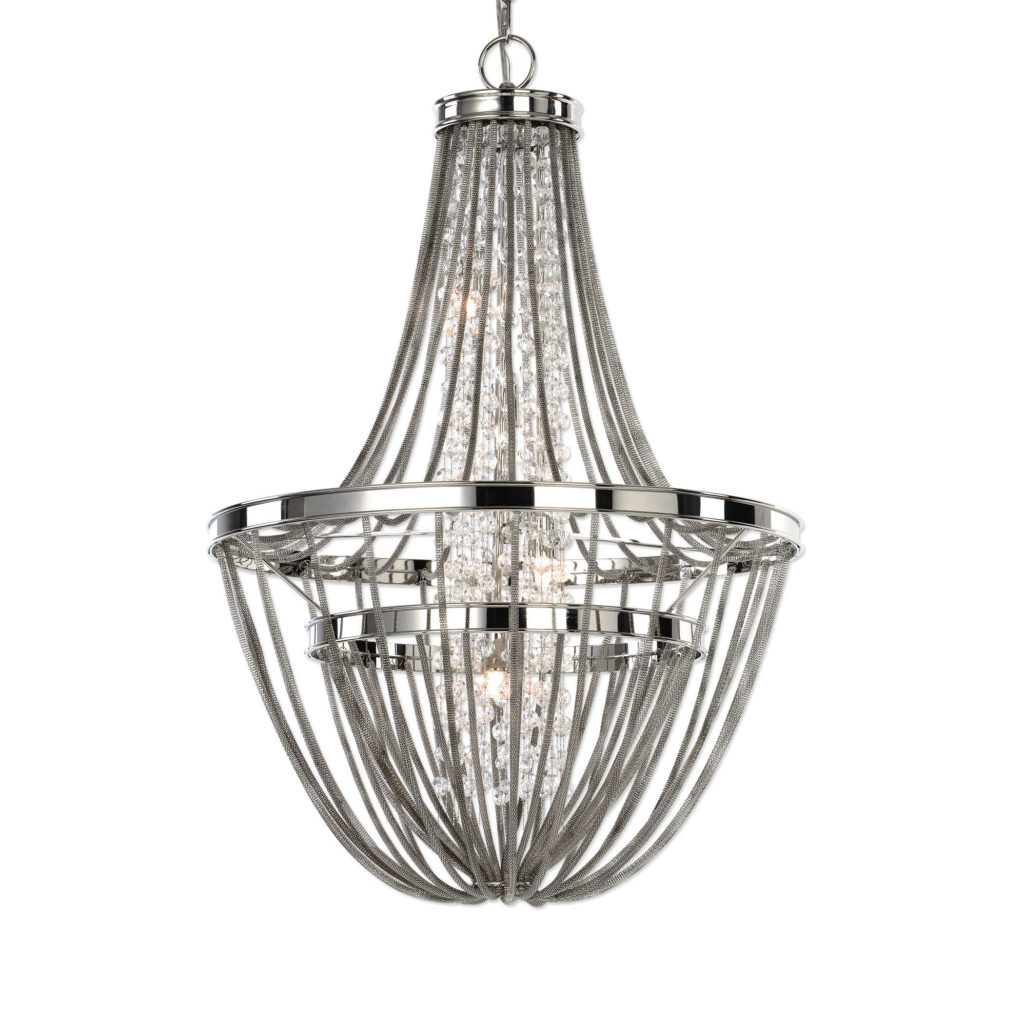 Candle
Before the era of the lightbulb, candle-type chandeliers were actually a very practical piece of lighting. With a suspended frame and a handful of candles burning, light could be spread over an entire room from a central point.
Today, a wax-burning candle chandelier would pose plenty of logistical problems. However, the look and concept can be found in more modern chandelier versions. Using electric-powered candle bulbs, you can get a similar effect to an early-style chandelier. Candle chandeliers may be regularly spotted in French country or modern farmhouse interior design schemes.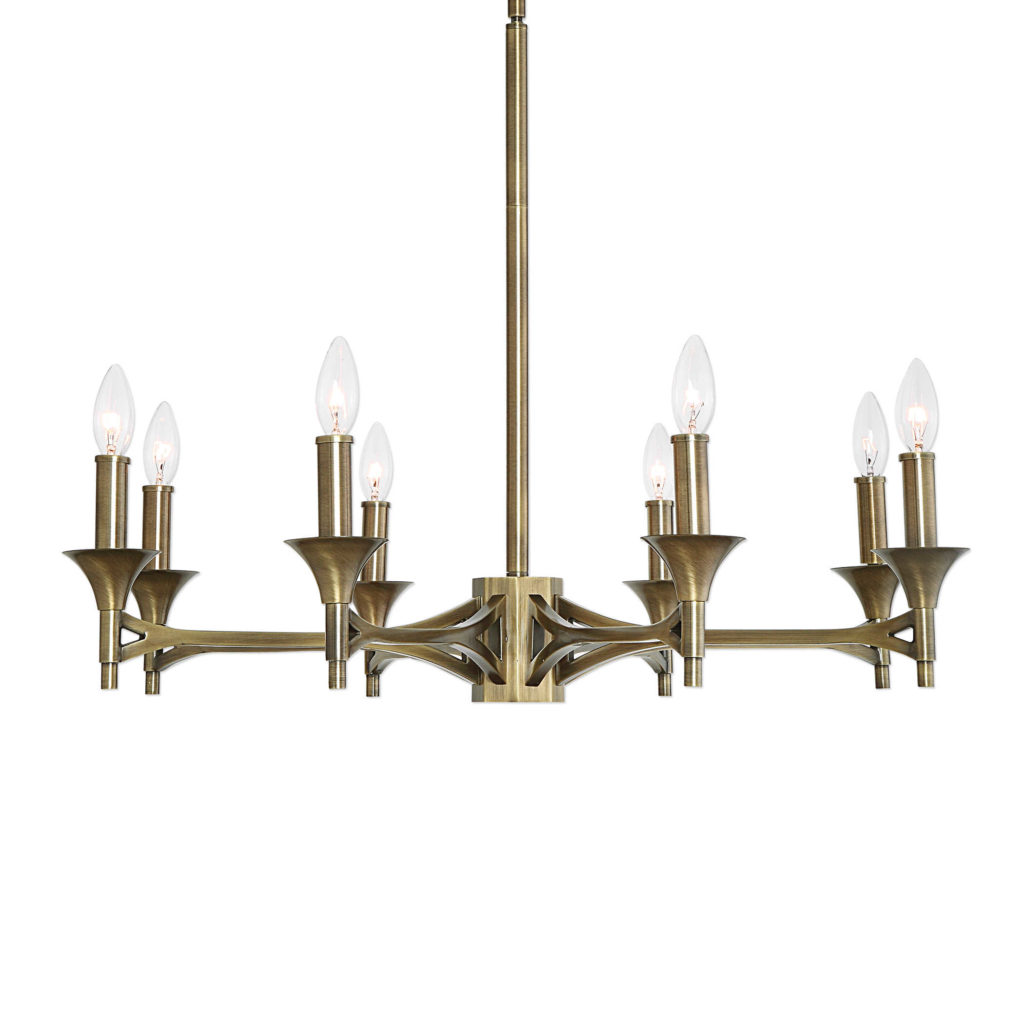 Shaded
Softly diffuse the light from a chandelier by opting for a shaded version. With this style of chandelier, each light has its own shade to direct the light emanating from the bulb inside.
This type of chandelier is typically found in more traditional interior design styles. The shades can be upright or downward and vary in opacity for more or less light transference.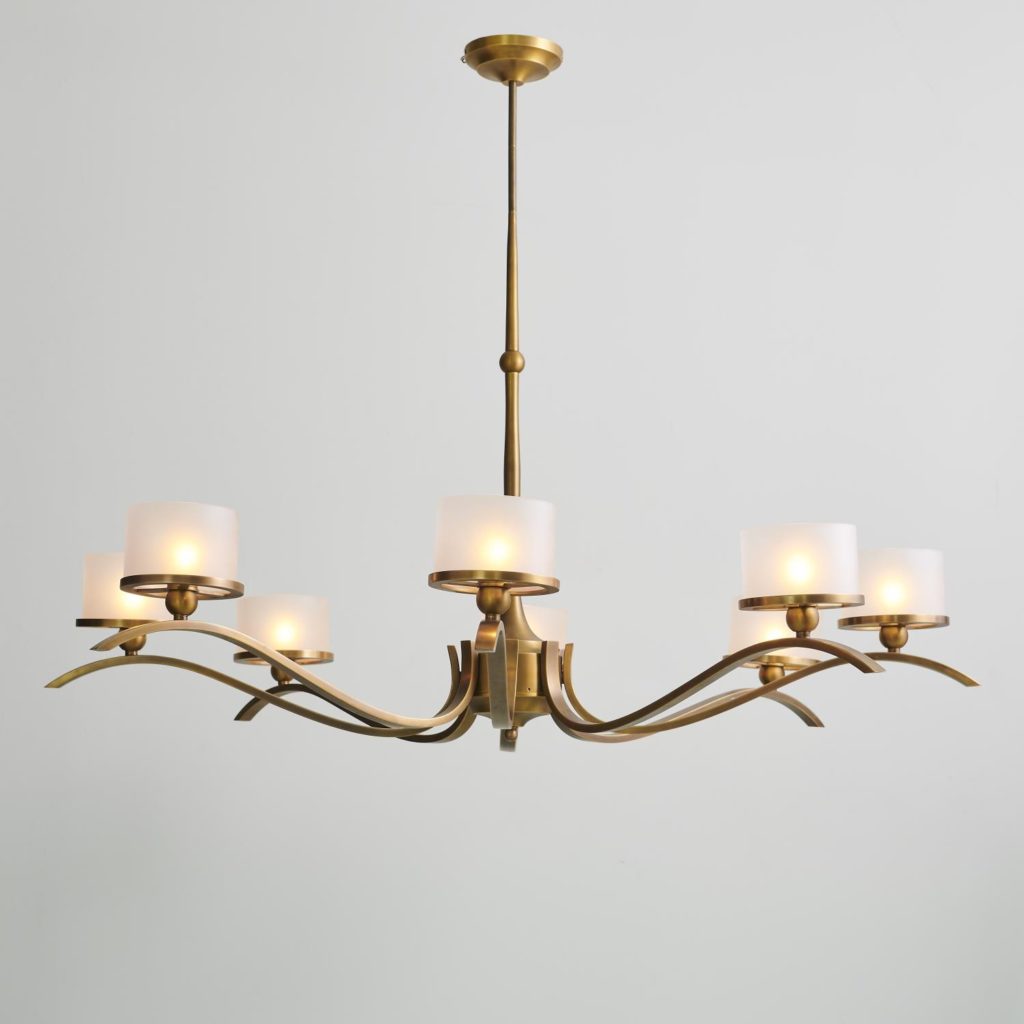 Drum
A drum chandelier takes the concept of a shaded chandelier, but encases all of the lights within one or more large shades.
Often you'll spot drum-style chandeliers in contemporary interior décor.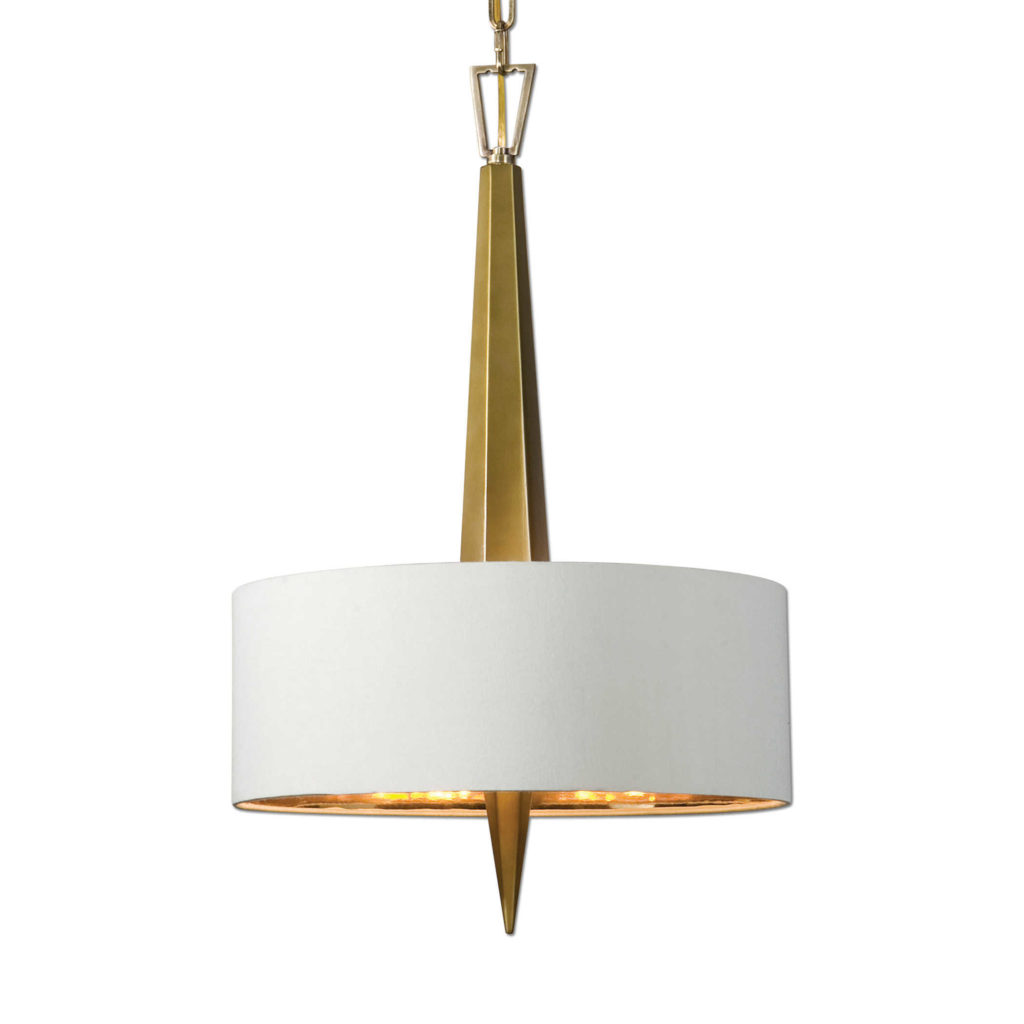 Wagon Wheel
A simple type of chandelier, the wagon wheel light is typically a large circular frame with individual lights positioned around the rim. It can be rustic in design, or more intricate and worthy of a spot in any interior design makeover.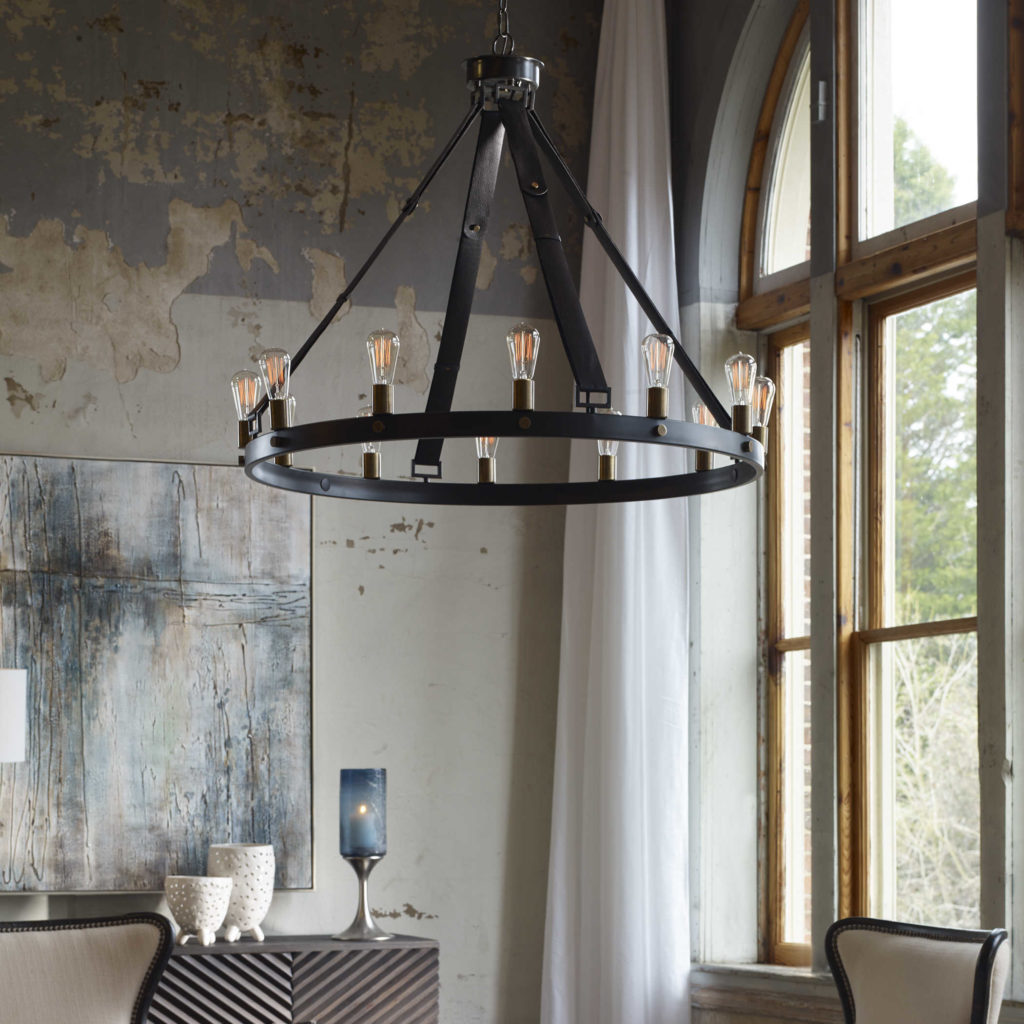 Lantern
One of the most broad types of chandeliers, the lantern-style lighting fixture can take many different shapes. Some are more round, like a globe lantern. Others are rectangular or square in shape.
The trademark of a lantern chandelier is the open frame that houses the lights inside. This is a very versatile type of chandelier and is prominently featured in many different interior design styles, including contemporary, traditional, modern, or country chic.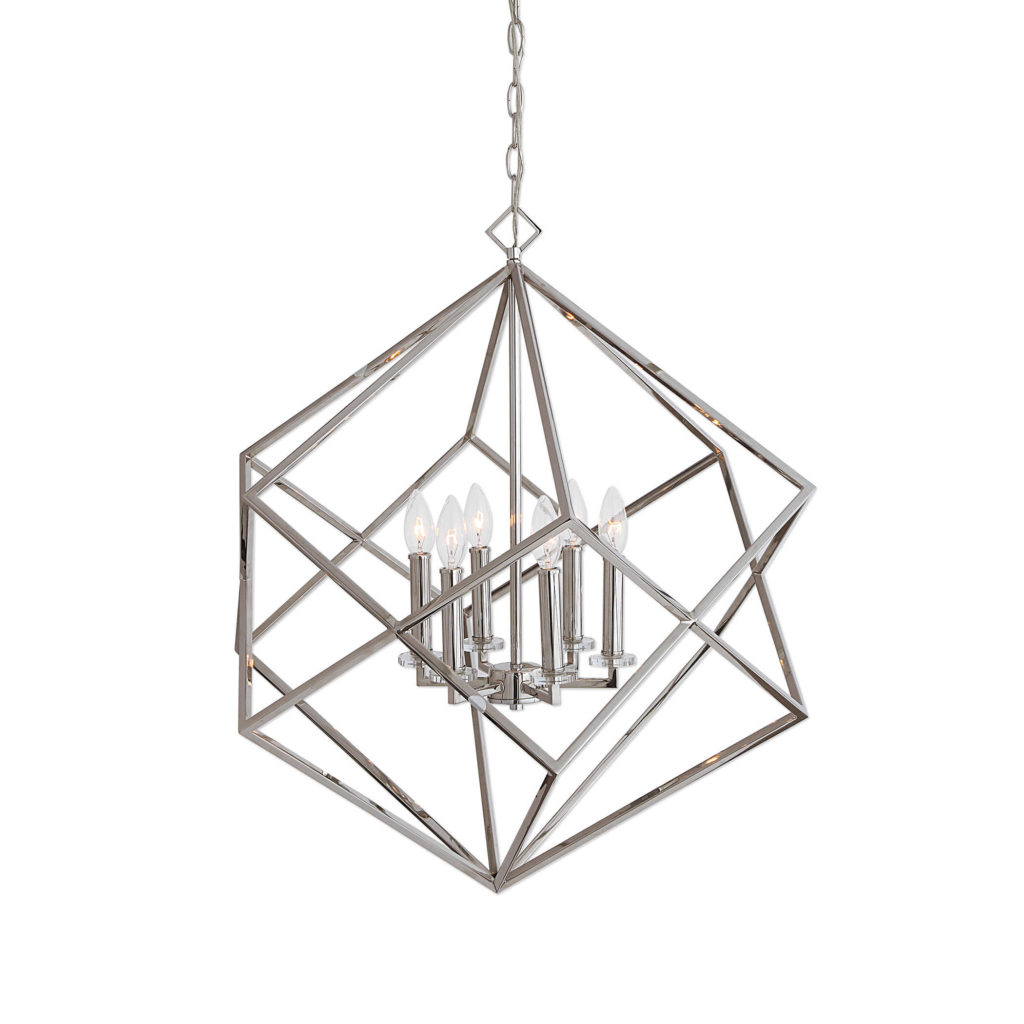 Sputnik
A fun and funky lighting option, the sputnik chandelier rose to popularity during the space race and has maintained its orbit as a popular lighting fixture. Sputnik chandeliers can come in many different sizes and configurations, but they feature individual lights at the end of spindles arranged in a geometric shape.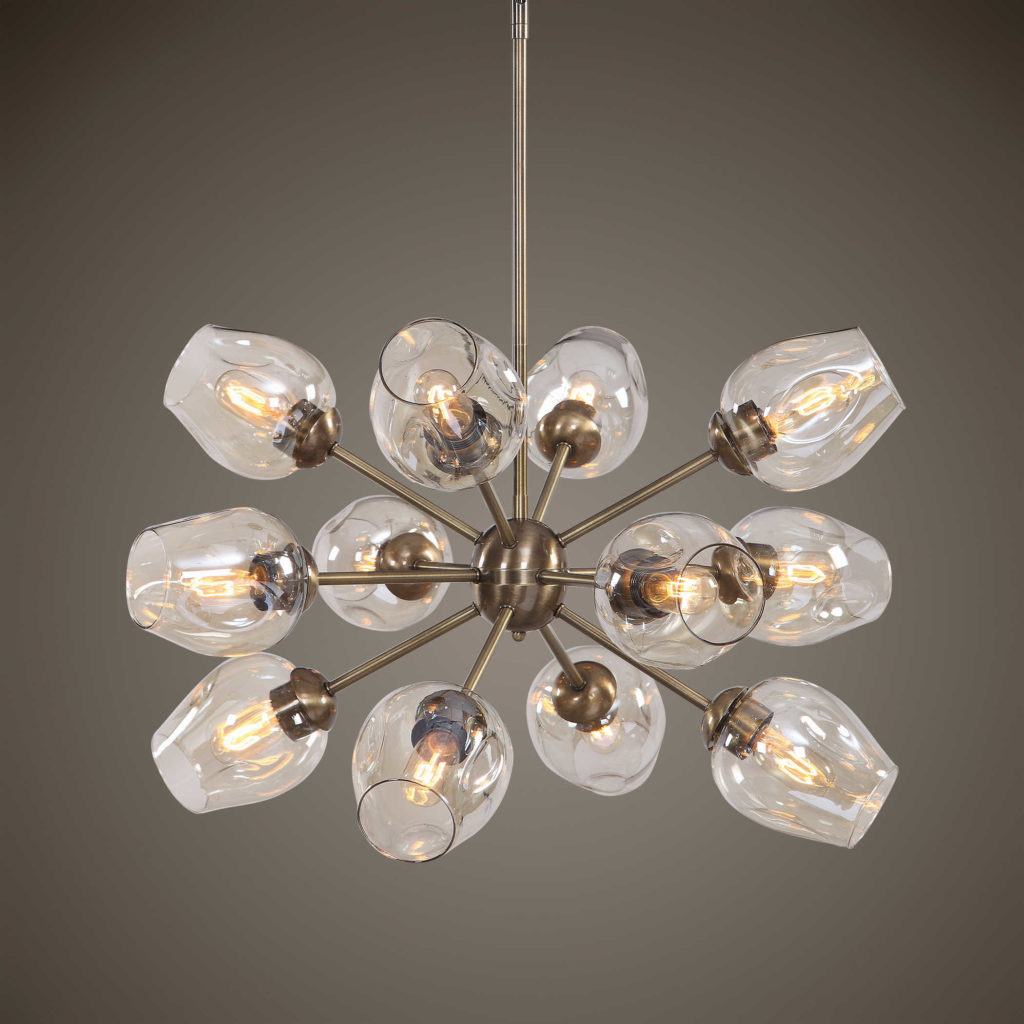 Light the Way with MGSD
Looking for help with choosing the right chandelier type? Michael Gainey Signature Designs and the Jambalaya showroom can provide on-point design assistance that will help you find lighting looks you love, refresh a room within your home, or plan a complete interior design revamp.