MGSD Interior Design Style Profile: Transitional Design
Are you looking for a design style that is both familiar and fresh? Something comforting and warm, but still clean and crisp? Transitional interior design may be just the style you are looking for. But what exactly is transitional interior design, and how can you achieve it in your home? Let's take a closer look at this popular design style.
What is Transitional Interior Design?
Transitional interior design is a mix between traditional design and contemporary design. As suggested by the name, it is almost as if the room is transitioning from one style into the other. This style is a perfect balance of the two, never leaning to one extreme or the other. It boasts the warm, familiar feeling of traditional design, without going over the top with intricate designs, dark colors, or ornate details. On the other hand, transitional design also keeps the simpler lines, clean colors, and crisp feeling of contemporary design without being cold or ultra-modern.
Antique pieces and useful items play side by side with new pieces and soft colors. This style mixes functionality, familiarity, and sophistication while blending both masculine and feminine aesthetics.
Key Features of Transitional Interior Design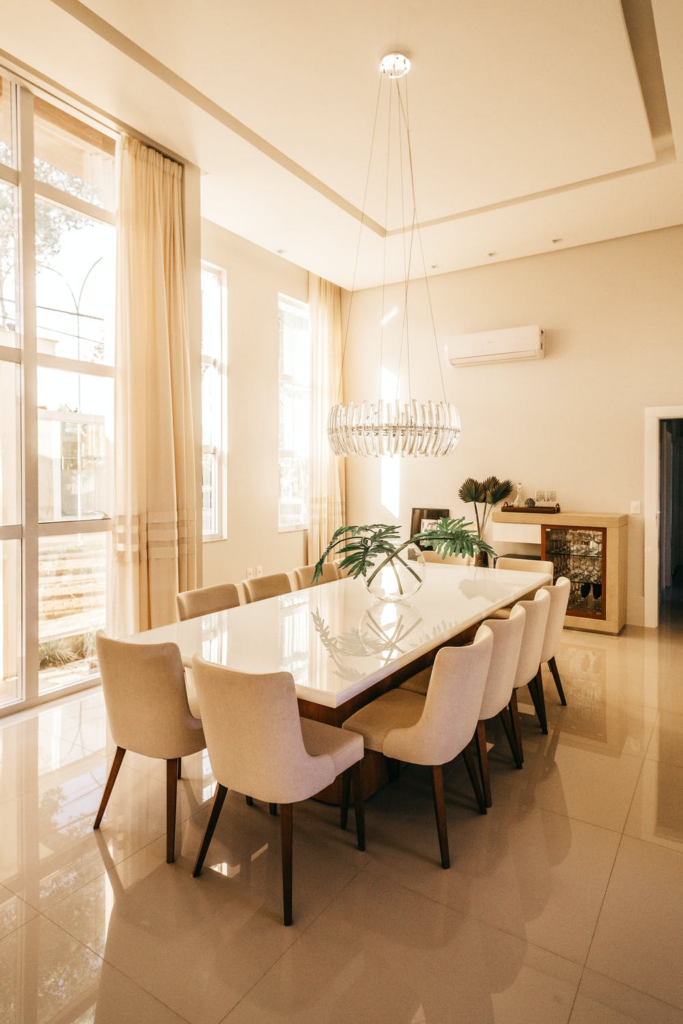 As with any design style, transitional interior design has key features that set it apart from the rest. Let's look at some key furniture designs, patterns, and color palettes that make transitional interior design so unique.
Furniture: Transitional furniture is often simple and clean, but still warm and inviting. It is clean-lined, but not cold or full of sharp angles, like some modern or contemporary furniture. On the other hand, the softly curving lines do not fall into the ornate details or extra curvy design of traditional furniture. 
Often, lighter wood tones are used as opposed to the dark woods used in traditional spaces. Leather, suede, and subdued fabrics are most often used as upholstery options. Some carvings may be found in wood furniture, but these act as small accents and are not overwhelming. Transitional spaces will often feature antique furniture and newer pieces together, as long as neither one is too extreme.  
Color Palette: Neutral tones are heavily used in transitional interior design, which is similar to contemporary decor. However, the accent colors used are not as bold as the accent colors found in contemporary designs. For example, a room may feature neutral tones with soft blues as accent colors instead of a vibrant, loud turquoise that may be showcased in a contemporary room. Varying shades of the same color are also often used in transitional designs.
Patterns: Because the color palettes are subdued and calming, interest is added through layering and the use of textures. Things like metal, mirrors, glass, wood, rattan, and leather are popular options. Layering these textures is more often used in transitional rooms than bright patterns. Softly colored patterned pillows or throws may be seen, but do not dominate the space.  
How to Achieve This Look in Your Home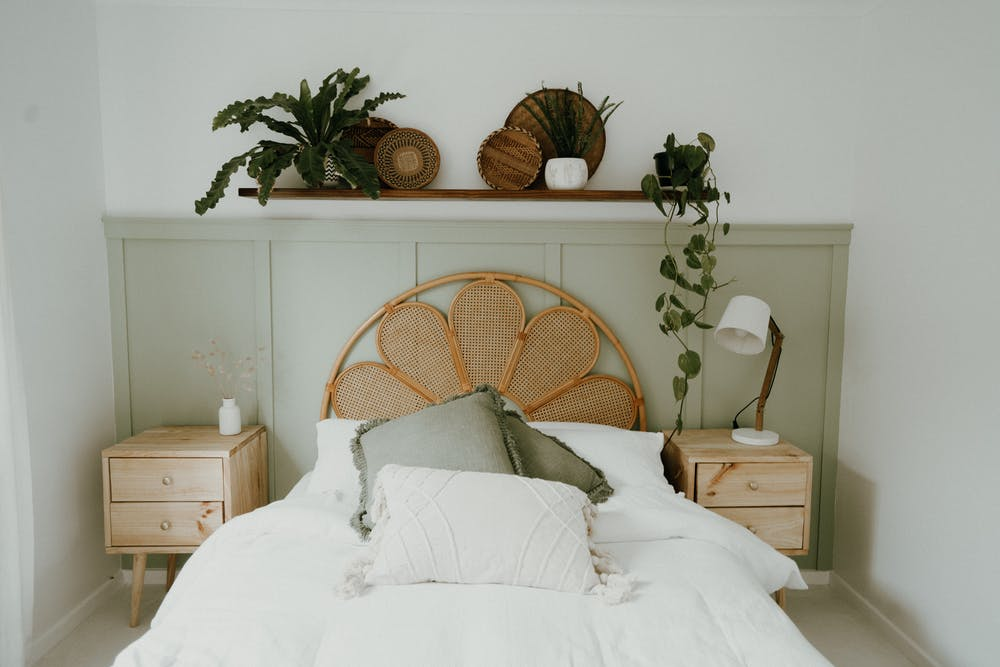 Transitional interior design is a great design path to venture down, since it offers a sophisticated yet comfortable feeling. Striking the right balance between traditional and contemporary can be a bit tricky, but by keeping these key features in mind, you can transform any space.
Keep furnishings clean and simple, but warm and inviting. Avoid dark wood tones and intricate curves and carvings, but also pass on pieces that are stark and harsh. Look for furnishings with softly curved lines and simple accent carvings, if any.
Choose a soft and subdued color palette, dominated by calming neutral tones. Accent colors may be present, but should also be chosen in calming hues, unlike contemporary's vibrant accent tones.
Pass on (most) patterns. Instead, build visual interest by layering and using textures, such as leather, metal, glass, mirrors, rattan, and throw pillows and blankets.
Include meaningful, useful pieces such as family heirlooms or antiques. Don't be afraid to display them alongside modern elements.
These carefully balanced spaces are inviting and welcoming, but finding that balance can sometimes be a bit confusing. If you are looking to create the perfect transitional space, an interior decorator can help. Our team at MGSD can help you achieve the perfect balance of new and old to create a welcoming space for all.