Perk Up Your Patio
Make your outdoor living space as stylish as your home's interior by giving your patio a fresh look. In the year-round Florida sun, it's no secret that outdoor furniture endures some harsh treatment. Between the abundant sunshine and salty air, even furniture designed for the outdoors tends to have a limited lifespan. If its time to revive your outdoor living space with new furnishings, or if staying at home has you looking to expand your usable space, consider upgrading your patio with functional and stylish pieces.
Whether you have a low-maintenance space with minimal square footage, or an expansive area for large-scale entertaining, giving attention to the style and function of this extension of your home is important.
Here's what you should look for when planning a patio perk up:
Durable furnishings
As mentioned above, choosing durable furnishings is important for getting long-term enjoyment of your outdoor living space. While no patio furniture set will last forever, buying cheap pieces is a sure path to frustration and frequent replacement.
Teak is a durable and classy option for outdoor furniture. Though it may require some ongoing preventive maintenance throughout the years, this dense wood is naturally moisture- and rot-resistant.
Patio sets made of resin won't have the worry of rust, although direct sunlight can cause fading and brittleness. If you have a shaded area for your patio set, your furniture is likely to be better preserved—and you'll stay cooler also!
Aluminum is a lightweight and rust-free option as well, though its featherweight quality can make pieces like chairs or tables more subject to blowing about in a breeze.
Concrete is another trending option that offers durability. With a smooth finish and clean lines, this heavy material is great for patio furniture that stays put.
Looks we love: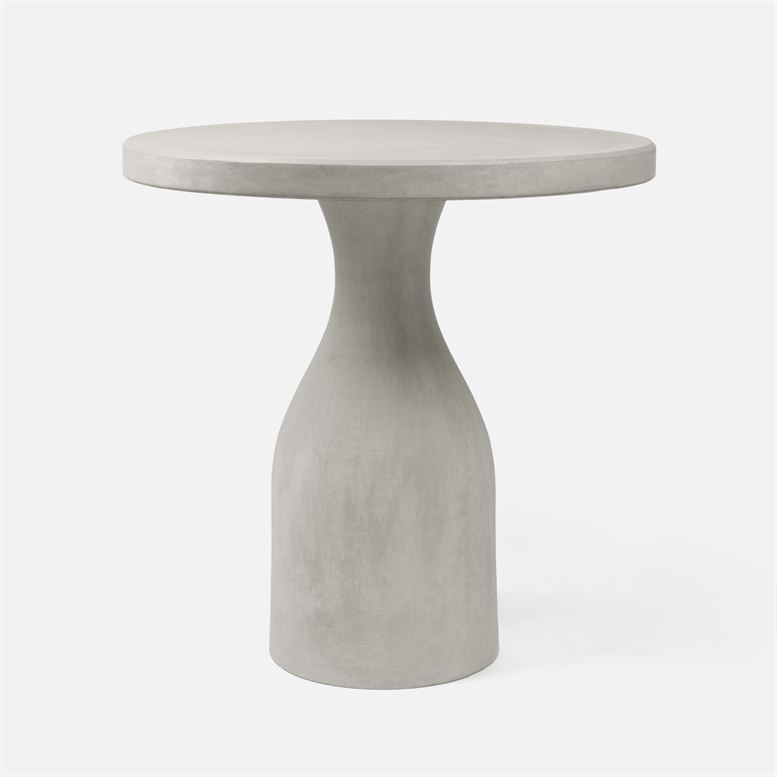 Comfort is key
Just like indoor furnishings, an uncomfortable outdoor dining set or lounging set is likely to go unused. The ergonomics of any outdoor furniture you choose should fit your purpose. A chair for al fresco dining is not likely to be comfortable for sunbathing!
Another key component of comfort are cushion and upholstery choices. Well-padded cushions may make your patio furniture more comfortable, though you should give them special consideration for the longest lifespan. Store them in an outdoor, watertight bin to protect them from moisture and mildew.
It's also recommended that you shop for outdoor friendly fabrics, specially designed to resist sun damage and fading. While upholstery choices for outdoor furnishings used to be more limited, there are a wide variety of durable designs available today.
Looks we love:
This chaise makes the most of a durable teak frame, with cushy, well-anchored padding and all-season fabric. Rattan details give it a stylish upgrade.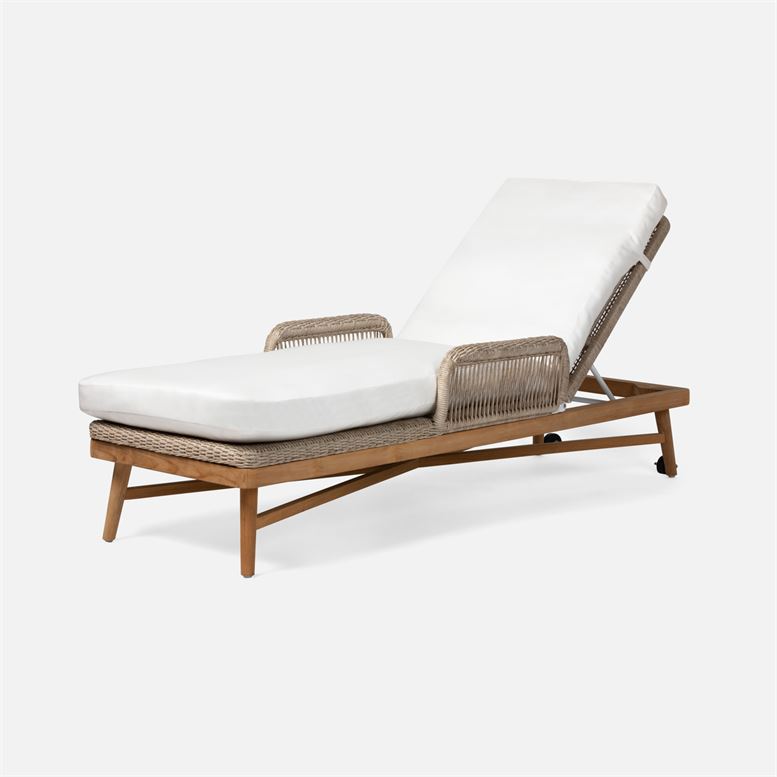 Stick with a style
While the focus is on function for patio furnishings, there's no reason to skip over style. Approach your outdoor decorating with the same passion and attention to detail that you would for your home's interior. When you do, you'll have an outdoor space that harmonizes with your interior design style.
Often, outdoor spaces become entertaining extensions. When you thoughtfully plan and style your lanai, patio, or your yard, you'll have a space that is ready for any soiree.
Looks we love:
This art deco inspired settee is a welcome shift from the conventional look of outdoor furniture. With a high back and graceful curves, it's a stylish way to bring your home's interior design into the outdoors.
Bonus: The synthetic rattan is aged for a realistic look, but offers superior durability.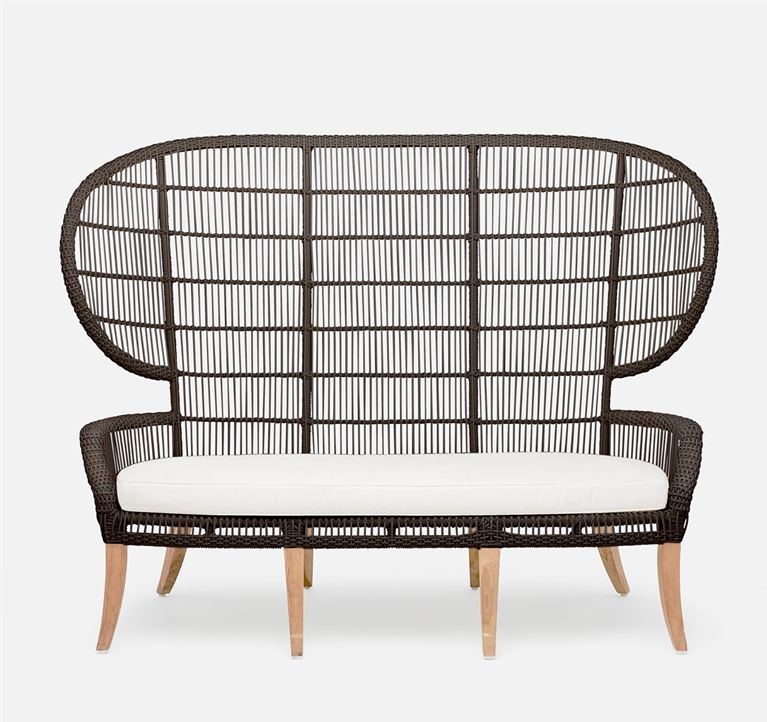 Additional functional features
You should also give attention to functional aspects of your outdoor space, like shade, circulation, and lighting. If you'll be hosting evening events, sufficient lighting contributes to ambiance but also safety.
Circulation is another top priority, especially in the humid Florida environment. The right size and shape ceiling fan can do much to contribute to the comfort of your lanai or patio.
Upgrade Your Outdoor Living Space
Does your outdoor living space need some attention? Gather inspiration on Houzz or Pinterest for fresh looks that fit with your home's style and aesthetics. If you need additional help, don't forget that your Melbourne interior designers at MGSD are also able to craft a livable outdoor space that you'll love and use all year-long.
When you perk up your patio with pieces you love, you'll be more drawn to spending time by your pool, on your patio, or lounging on the deck. Inside the home, we find that people spend the most time in rooms that are aesthetically pleasing and functional. Your goal should be to give your outdoor space the same qualities!
Contact us today if you're looking for interior design assistance when revamping the great outdoors. We may be interior design experts, but we're also no stranger to the importance of an indoor-outdoor connection in Florida living.