Putting Color Theory To Work
Color has a huge impact on the feel and harmony of a space. With seemingly endless color combinations and variations, finding a well-chosen color palette can feel a bit daunting. By taking a look at color theory and the science behind it, you can navigate the color world with confidence and ease. Here we will look at 4 common color schemes backed by color theory science and how you can use them to create stunning spaces.
Color Scheme 1: Complementary
What It Is: Complementary colors are directly across from each other on the color wheel. Because of this, complementary colors create a bold contrast. Examples include red and green, yellow and purple, and blue and orange. Because these colors are on opposite sides of the color wheel, this color scheme will always be made up of a warm color and a cool color.
How To Use It: Complementary colors are perfect for spaces where some bold contrast can be used to liven up the space or add a vibrant energy. Dining rooms, kitchens, or entertaining spaces are great examples. However, the look may be too bold for more serene spaces, like the bedroom or master bath.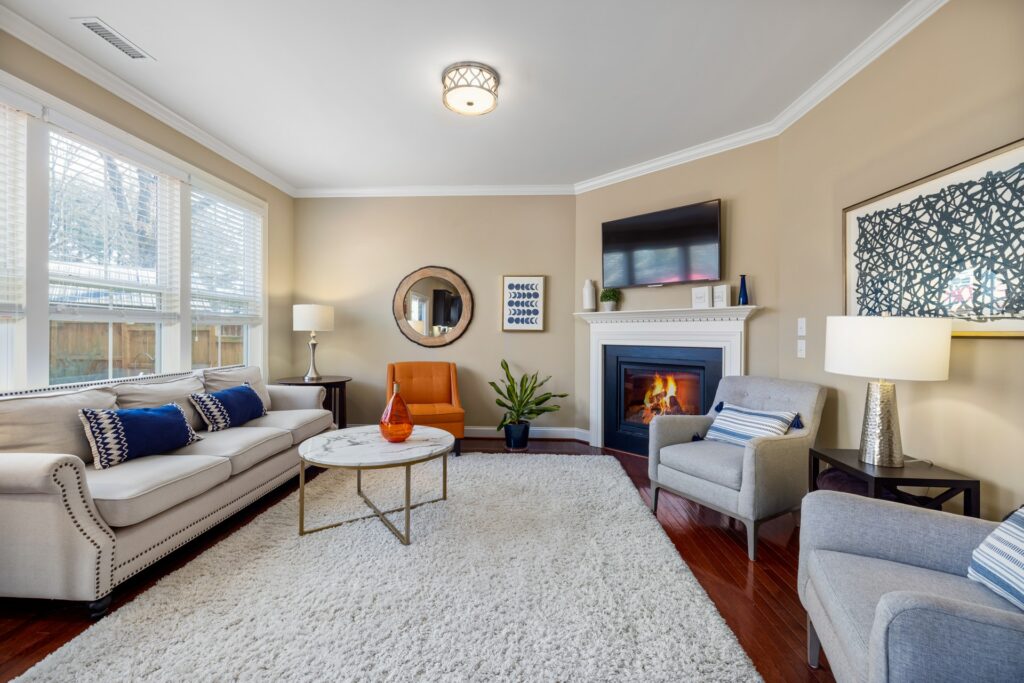 Color Scheme 2: Triadic
What It Is: A triadic color scheme is composed of three colors that are equal distances from each other on the color, creating a triangle. This creates a bold color palette that both contrasts and complements each other. These color scheme contains both cool and warm colors.
How To Use It: Because of their boldness, triadic color schemes are also great for areas with a lively energy. However, since they are not complete opposites, they still offer a sense of well-rounded harmony. These are great for home offices, living rooms, or rooms used for gathering or entertaining.
Color Scheme 3: Analogous
What It Is: Analogous colors are those that sit right next to each other on the color wheel. Color schemes include red, red-orange, and orange, or blue, blue-purple, and purple. Because these colors are found directly next to each other, these color schemes do not contain contrasting colors.
How To Use It: Analogous color schemes offer both vibrant and calming options. Bold color choices can create a high-impact color scheme, such as vibrant red, red-orange, and orange. On the other hand, a soft blue, blue-green, and green can create a space that imbues calmness and tranquility. Analogous color schemes can be used in any part of the home, as their personality and resulting feel differ greatly depending on the vibrancy of the colors chosen.
Color Scheme 4: Monochromatic
What It Is: Monochromatic color schemes are often called ombre color schemes, as they consist of the same hue, darkened or lightened to create different shades and tints.
How To Use It: Monochromatic color schemes are perfect for spaces you wish to keep simple, clean, and calm. As with analogous color themes, the vibrancy of the colors chosen greatly impacts the feeling of monochromatic color schemes. However, because shades and tints of the same shade are incorporated into the design, monochromatic color schemes are usually more calming. They are perfect for spaces such as bathrooms or bedrooms.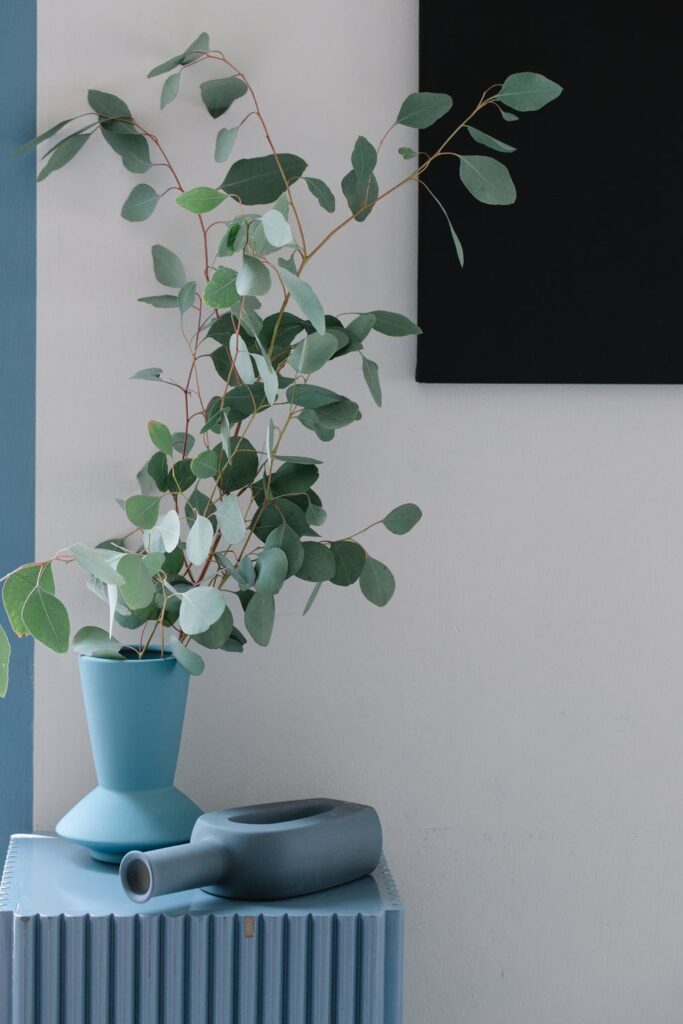 Put More Color in Your World
While these color theories can help you uncover harmonious color palettes, don't be afraid to stray from these color themes and create something that speaks to you. Colors are a unique aspect of interior design, as they carry both scientific and psychological effects. One person may see red as energizing and fiery, while another may see it as loud or unsettling. Blue may seem sad to some, but others feel it is serene and grounding.
Dive into how colors make you feel and narrow down the desired mood of the space you are trying to create. By pinpointing your desired feeling and pairing that with colors that make you feel that way, you can customize your home and create a space that perfectly suits you.
Need help deciding what colors you should include and where you should include them? Feel free to contact our design team. With over 30 years of experience, MGSD can help you create a perfectly balanced space, whatever your needs and wants are.