Say It with Sculptures—How to Add Drama to Design
Interior design is takes in many components, including large-scale decisions about room dimensions and finishes, along with finer details like accents and focal points. At Jambalaya, a Melbourne interior design retail center, we aim to help clients acquire the unique pieces that will add the right touch of drama to their design. Sculptures are a time-tested way of adding style and personality to your room and are an accent that shouldn't be overlooked.
Many people select small-scale sculptures that speak to their passions or hobbies. This can be a subtle way to incorporate what's close to your heart in your interior design without making it a major component of the room's identity. On the other hand, sculptures on a grand scale can arrest the attention of anyone entering the room and provide a captivating focal point.
At Jambalaya, we find that sculptures can be loosely categorized into three broad categories: Nature, Abstract, and Functional. Of course, some sculptures transcend these boundaries and others fit into niche categories all their own. The important thing is to find a sculpture that speaks to you and adds its voice to your interior design in a cohesive way.
Nature
Art imitates life, and this is clearly seen in stunning sculptures that capture the grace and beauty of the natural world. Choose a botanical-inspired piece that won't require any watering or pruning. Or, opt for a sculpture taken from the animal kingdom. In either case, sculptures with a theme from nature are a tried-and-true way to add an organic element to your home's interior design.
Here are two we love: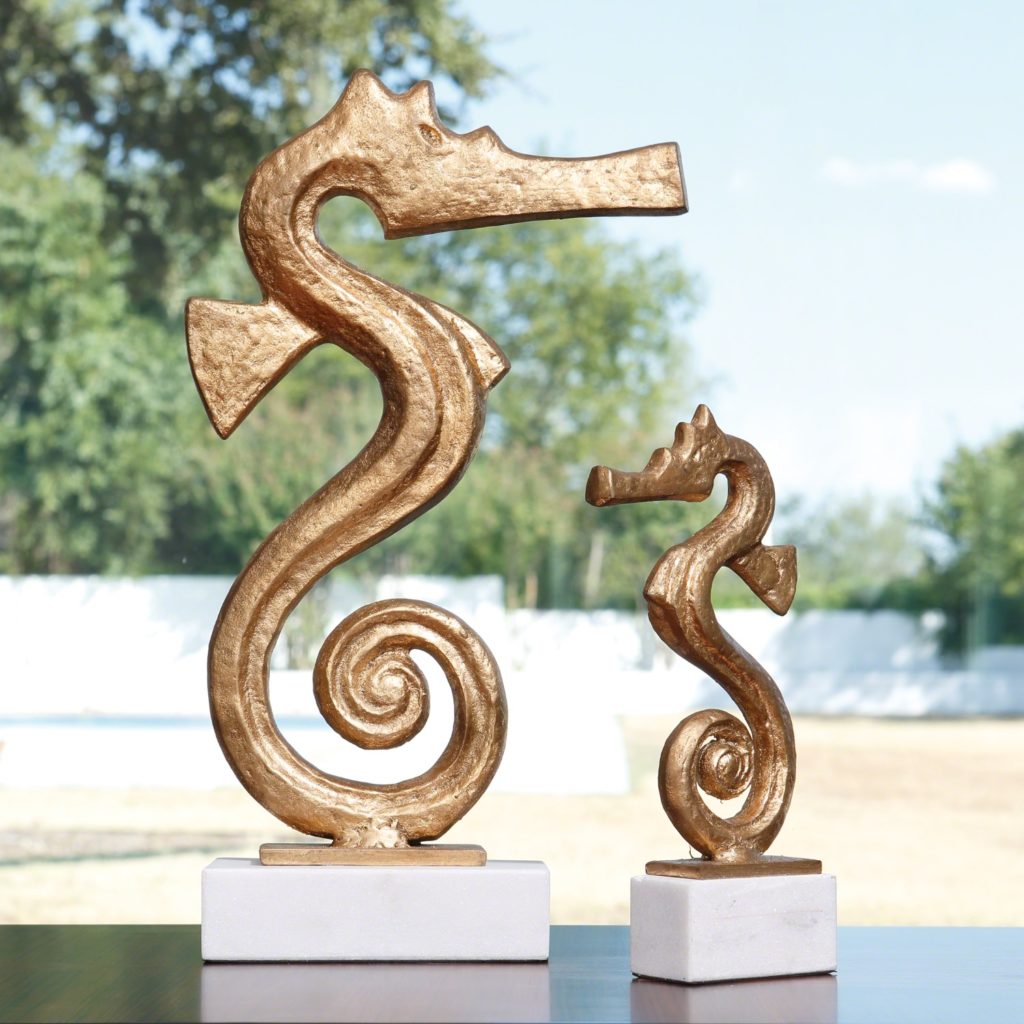 Designer's Take: A pair of whimsical seahorses represent the sea. We appreciate the artistic attributes of the form and appearance, along with the bright, hammered brass finish.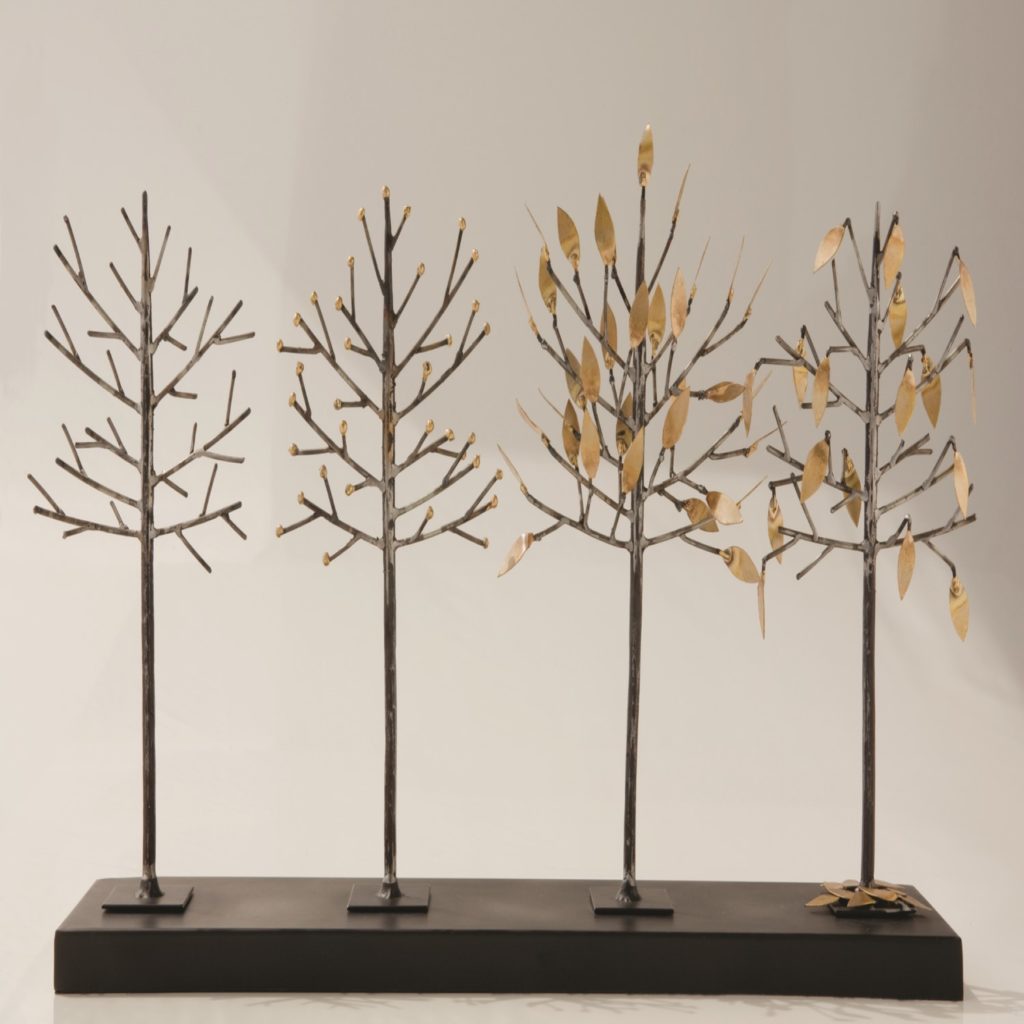 Designer's Take: Capture the sense of the seasons and the passing of time with this four-piece tree sculpture set.
Abstract
For a fascinating conversation piece, consider a sculpture with an abstract appearance. Often featuring irregular shapes and unconventional lines, these sculptures might bear a resemblance to real-life figures or concepts, but usually blur the distinction and leave things open to interpretation. Thought-provoking or amusing, abstract sculptures are a sure-fire way to add a unique touch to your space.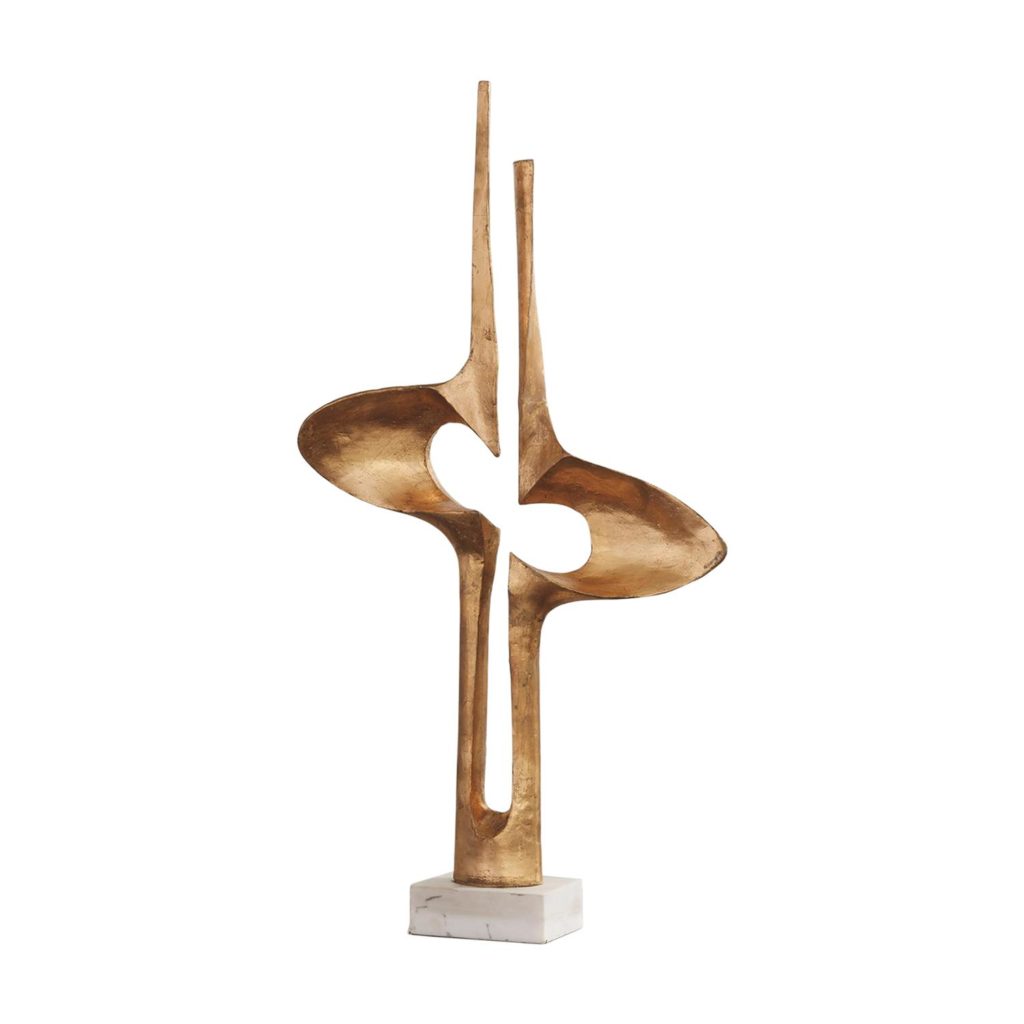 Designer's Take: This sculpture originates from the same place and features two similar shapes, albeit with slight differences in form and height. Titled 'Brother and Sister' it invokes the sense of similarity yet highlights the divergence that can occur in the closest of family relationships.
Designer's Take: A tower of spheres that seem to float on top of one another might suggest the simultaneous stability and fragility that can exist around us as we move through life.
Functional
Fill a practical need in an unexpected way with a functional sculpture. Whether you're looking to capture clutter or contain keys, hang jewelry or hand towels, or a myriad of other tasks, a sculpture with a practical purpose might be the answer.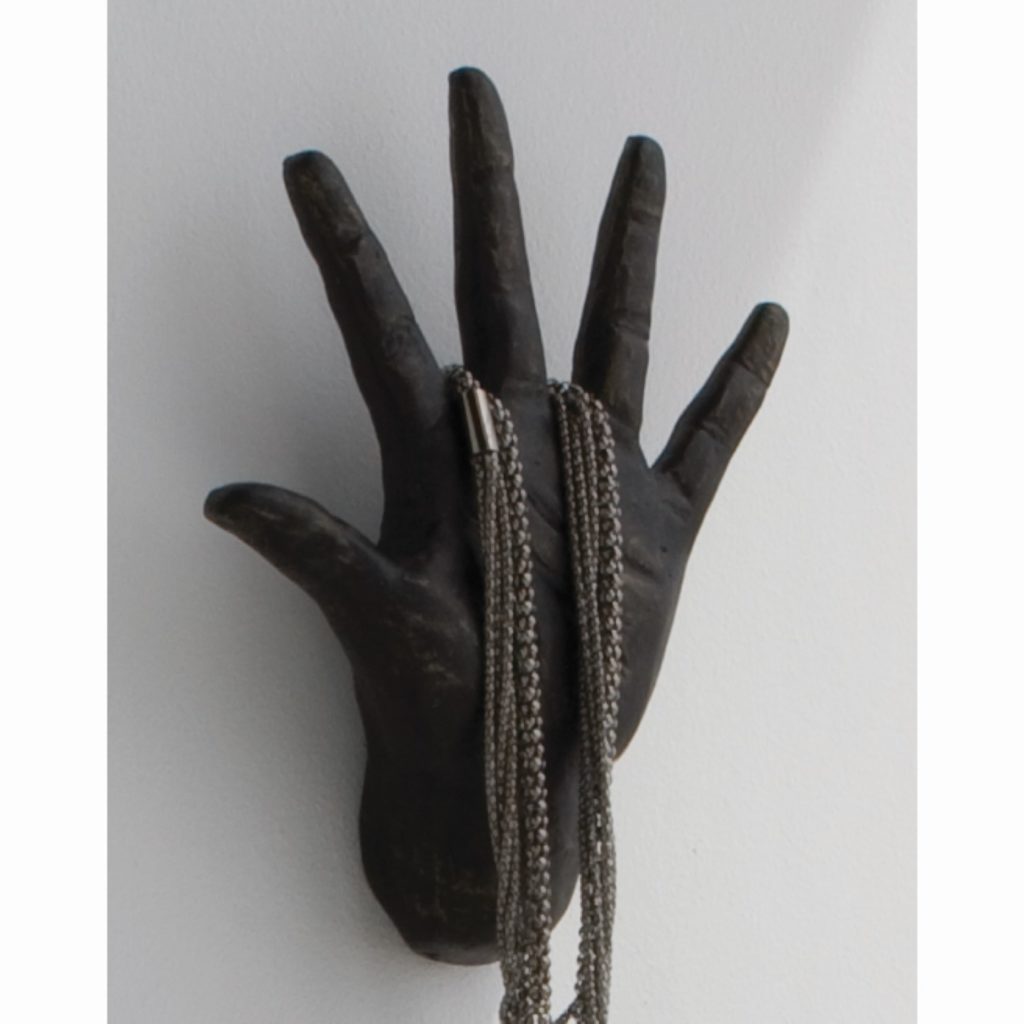 Designer's Take: A helping hand for your jewelry, or an always encouraging high-five. You decide.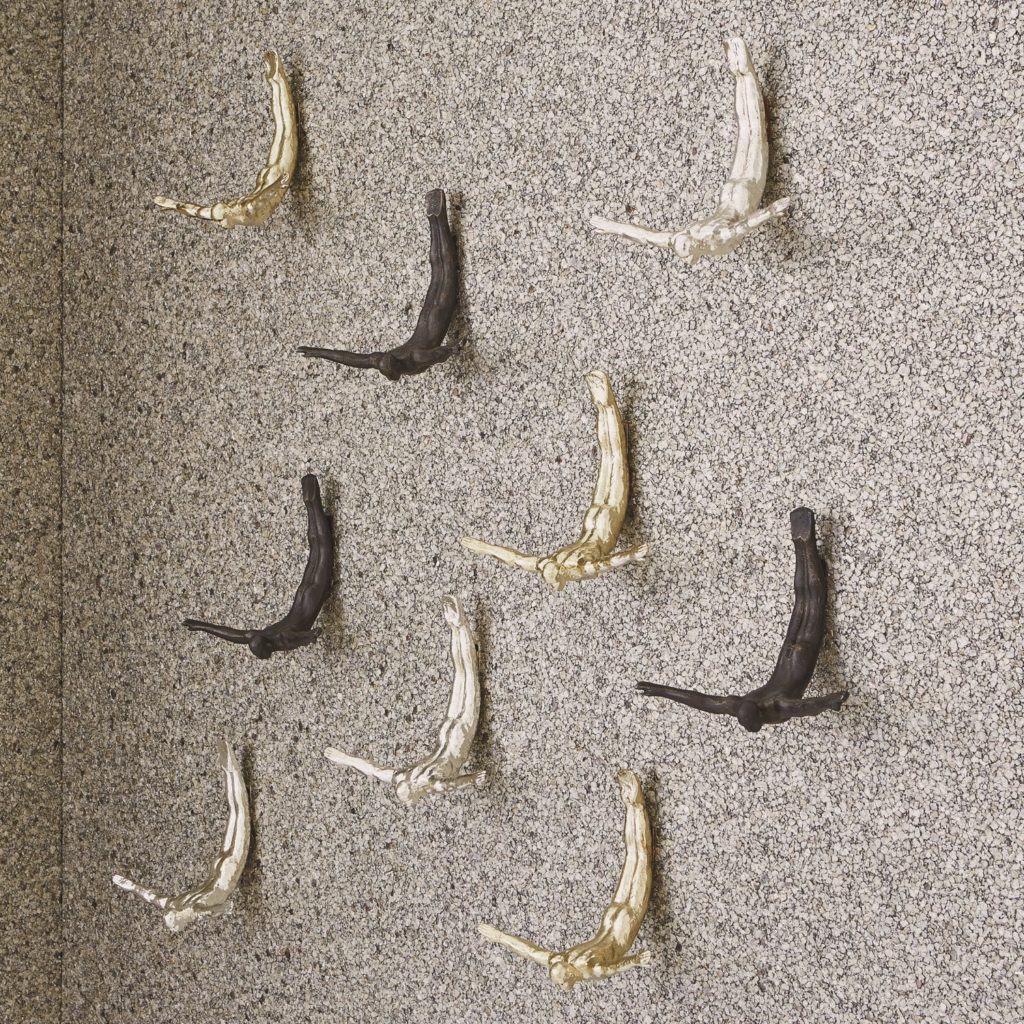 Designer's Take: These detailed and determined divers make a striking statement grouped together on a wall, but also make an unconventional but practical option for hanging a towel or other objects.
Still Searching for the Right Sculpture for Your Interior Design?
Sometimes finding the right piece means exploring new looks and having a first-hand experience in a design environment. Stop into Jambalaya, a Melbourne interior design retail center, to gain inspiration and helpful insights into the sculptures and pieces that will take your design to the next level.