Sofa Buying Guide, Part 4: All About Cushions
As discussed in this sofa buying guide series, there are many factors to consider when investing a new sofa for your home. Both style and upholstery will impact the feel and aesthetic of your sofa. You might think the decisions are done, but don't overlook the cushions!
The type of cushions and the filling inside greatly affects the functionality, comfort, and durability of your sofa. Whether you are looking for a plushy, rearrangeable sofa for a relaxed, casual feel or a clean-lined, sophisticated sofa for formal occasions, count on cushions to give your sofa the look you desire. Take a seat and learn more about the look, comfort, and care requirements of various sofa cushion types. 
Choosing the Right Cushion Type for Your Home
Just like sofas themselves, cushions are available in an array of different styles. These include fixed-back, cushion-back, scatter-back, and tufted cushions. Within these styles are two key options to consider: tight-back and pillow-back. Tight-back cushions are sewn directly onto the sofa frame, making them stationary. Pillow-back cushions are unattached and can be moved from their places. With this in mind, let's look at some common cushions styles and what they mean.
Fixed-back: Fixed-back cushions are tightly filled and are often seen as tight-back cushions. This gives these cushions a structured, streamlined appearance, as they stay firmly in place and do not require fluffing to keep their shape. This is often seen in modern or mid-century style sofas.
Cushion-back: This option is more loosely filled, giving a pillowy appearance. These cushions may be attached or partially attached to the sofa frame. They are sometimes seen in a T-shape, which allows the cushions to wrap above (as is the case for back cushions) or around (as is the case for seat cushions) the armrests, offering more cushion space.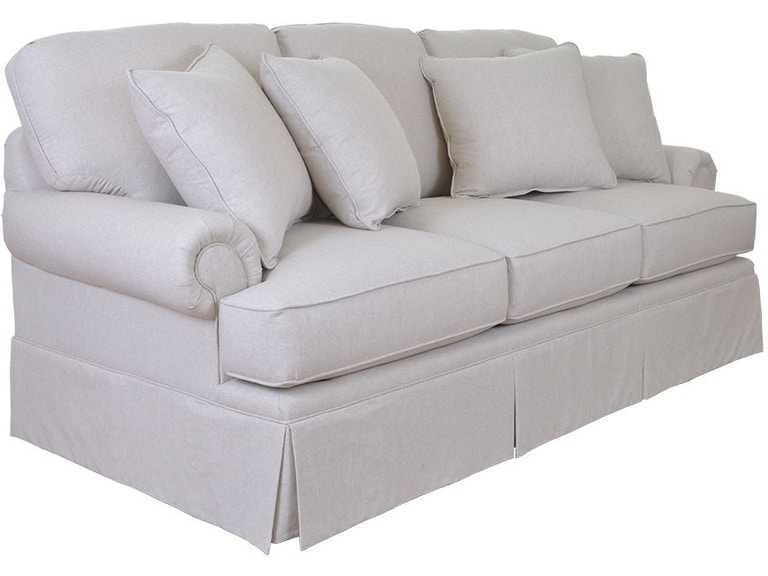 Scatter-back: Scatter-back cushions are free-floating or pillow-back cushions that rest on a padded back frame. This allows them to be moved, fluffed, rearranged, and easily washed. However, the overall look is less structured and formal.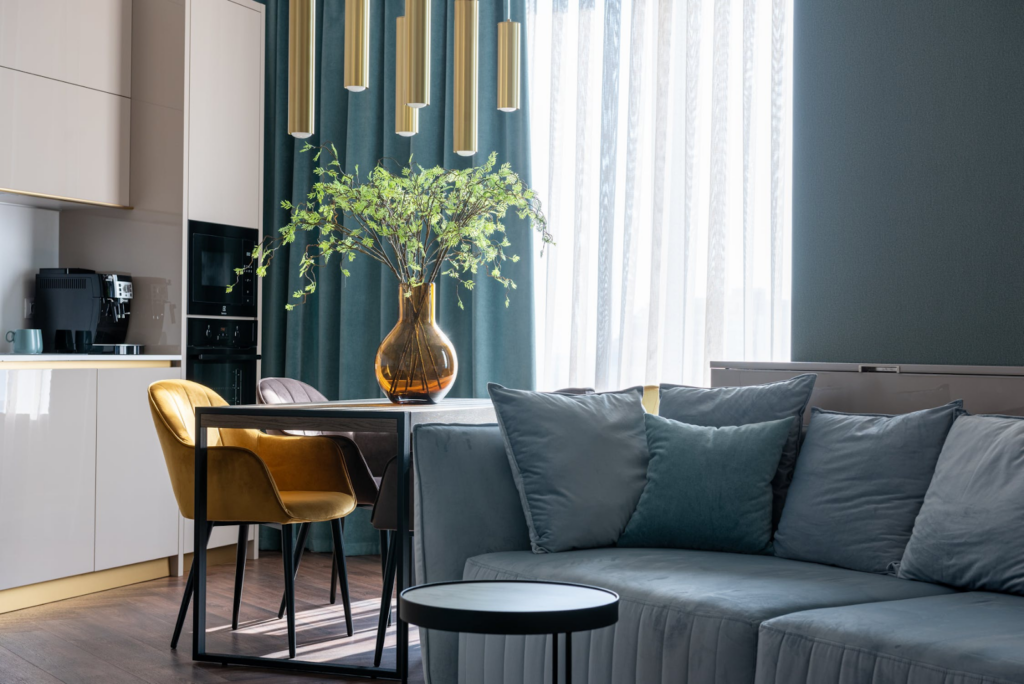 Tufted: Tufted cushions are often, though not always, attached to the sofa frame. These cushions are adorned with tufts or buttons. These hold their shape, similar to fixed-back cushions, and add a sophisticated flair to any sofa style.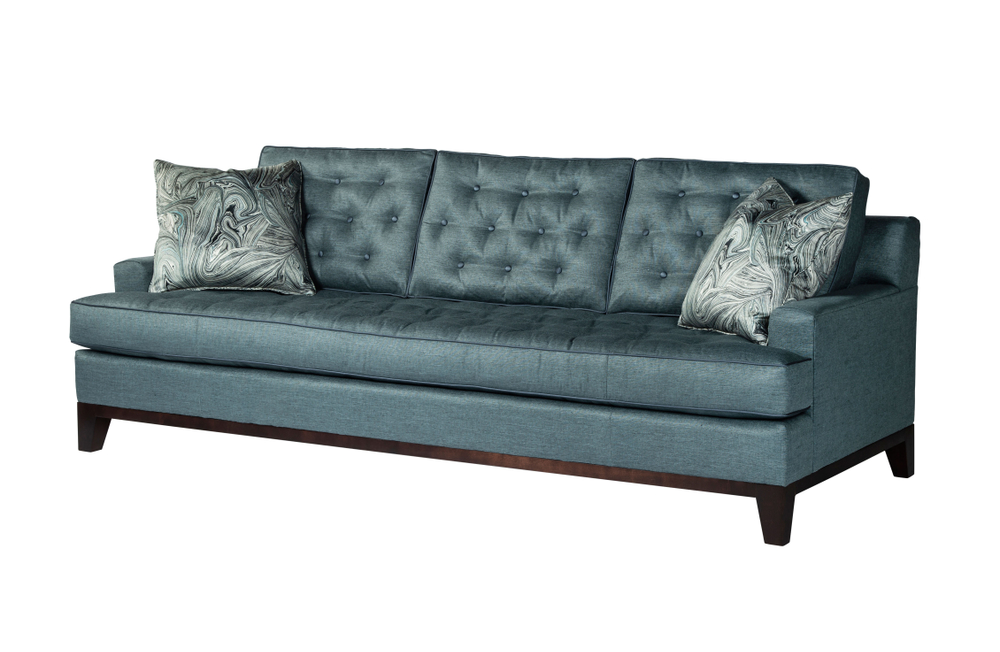 Choosing the Right Cushion Fill
The type of cushion you choose isn't the only thing to consider. Cushion fill can greatly impact the feel and comfort of your sofa. Let's look at the cushion fill options available so you can confidently choose the best for your home.
Down: Down filling is the priciest option and offers a very cushy, soft feel. However, cushions that are filled only with down need a lot of patting and reshaping to keep them looking neat and to avoid any uneven lumps. This makes down filling best for back cushions only.
Foam: Foam filling is more inexpensive than down and offers more structure and resilience. However, it is important that the foam is high-density, as low-density foam will wear more quickly and lose its structure, leaving unsupported weak spots.
Down or Polyester-wrapped Foam: For the best of both worlds, try a combination of both foam and down. Hybrid options, such as down or polyester-wrapped foam, are also available. These can help achieve the structure of foam while keeping the comfort of down—creating a soft, yet structured feel.
Don't Sit Out on Great Style
As discussed in this article series, there are many design choices to consider when choosing the perfect sofa. From style to upholstery, cushion type, and cushion fill, each decision will shape the look, feel, and functionality of your sofa. But these options don't need to leave you feeling lost or overwhelmed! By understanding the options available, you can confidently choose the best sofa for your unique situation. Remember to balance expectations regarding the look of your sofa with a realistic view of how you'll use and maintain its appearance over time.
Choosing a sofa for your living room, sitting room, den, or other space has a significant impact on the functionality of the room. By working with an interior design studio like MGSD, you can merge style and substance into a space that works as great as it looks.