Style Is Served – Table Setting Tips To Impress Your Guests
Warm summer days that were perfect for cook-outs and beach picnics have given way to fanciful dinner parties and the elegance of indoor entertaining. Whisk away the sand and stash your Chinet paper plates for next summer's poolside bash. Instead, it's time to show off your interior decorating style by bringing the party indoors.
If you've been following our blog, you know that we are excited by the Fall interior decorating trends popular in Florida this year. Warm colors and autumn accents are the perfect way to bring your Brevard home into the season. But the decorating theme you've created shouldn't fall short at the threshold to the dining room. Instead, carry your sense of style to the table and serve it to your guests with thoughtful touches, surprising elements, and just the right amount of panache balanced by etiquette.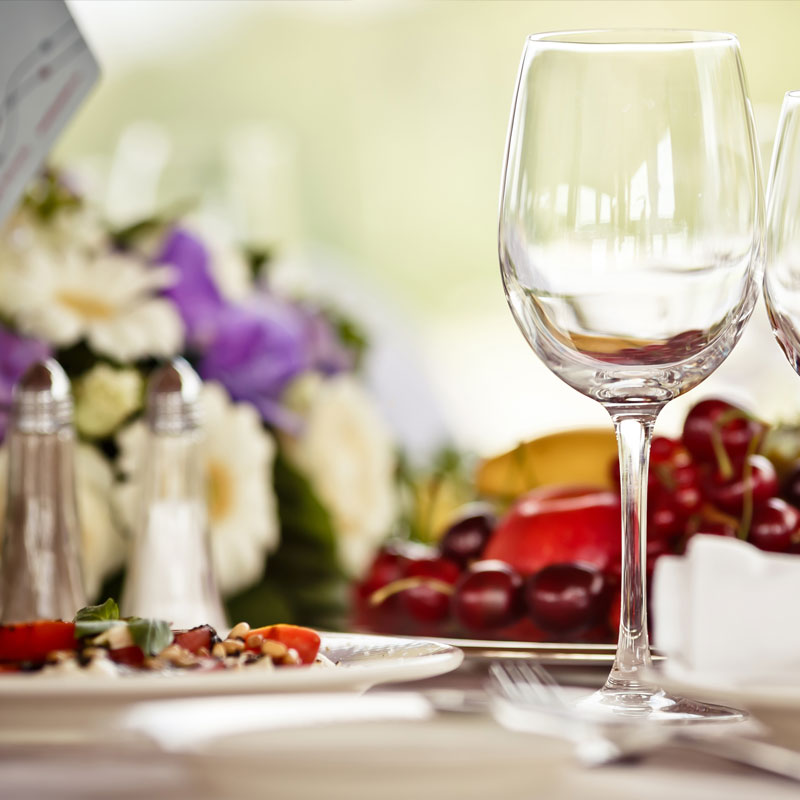 Table Setting – The Rules
If you need a refresher on proper table setting – here are the basics:
Cutlery is laid out to the left and right of the plate- forks on the left, knives and spoons on the right. The utensil for the first course is laid furthest from the plate, and is followed by the utensil for each successive course as you move in closer. Cutlery for cheese and desserts is laid between the plate and glasses.
Glasses should be placed in line, according to size. The largest glass is typically for water and will be furthest to the left, followed by more delicate stemware.
Plates are stacked according to size. If you're using a presentation plate (or charger), then it should be larger than the plate for your main course and removed at the cheese course. If your table setting doesn't include a charger, then simply place your bowl on top of the main course plate. A bread plate would be placed in the upper left-hand corner.
Table Setting – The Style
Now that you have the basic placement down, it's time to have some fun and bring your sense of style to the table. Incorporate motifs from your interior decorating and strive to create a cohesive feeling that will help your guests make the transition from mingling in the living room to sitting down in the dining room without feeling like they've entered a whole new house.
Use complementary colors. Think about the color palette that dominates your decorating and incorporate it into the color of your napkins or candles.
Choose a runner or table cloth with similar texture and weight to other textiles in your home. If you love rich fabrics that add warmth, choose table dressing that reflects this. Or, if you're home has a more coastal Florida feel, then keep things light with perhaps a simple table runner.
Use trays for function and fun. Stylish trays in both new and antique varieties can add visual interest and depth to your table setting. They can be ornamental in nature – perhaps holding a vase of fresh flower. Or, they can be functional and used for carrying appetizers, cheese selections, or sweet endings in the way of dessert and coffee.
No matter what is on the menu, you can be sure that your table will be in style if you follow these tips!