Three Top Trends for a Wow-Worthy Bathroom
Take your personal space from basic to beautiful with these top interior design trends for bathrooms. While its true that the bathroom is one of the most functional areas of the home, there's no reason to overlook the latest looks for this space. A well-designed bathroom with a few special touches can elevate your weekday routine from mundane to rejuvenating.
Whether you're planning a quick spruce up for your powder room or a major facelift for your master bathroom, consider these popular interior design trends for bathrooms to gain some inspiration.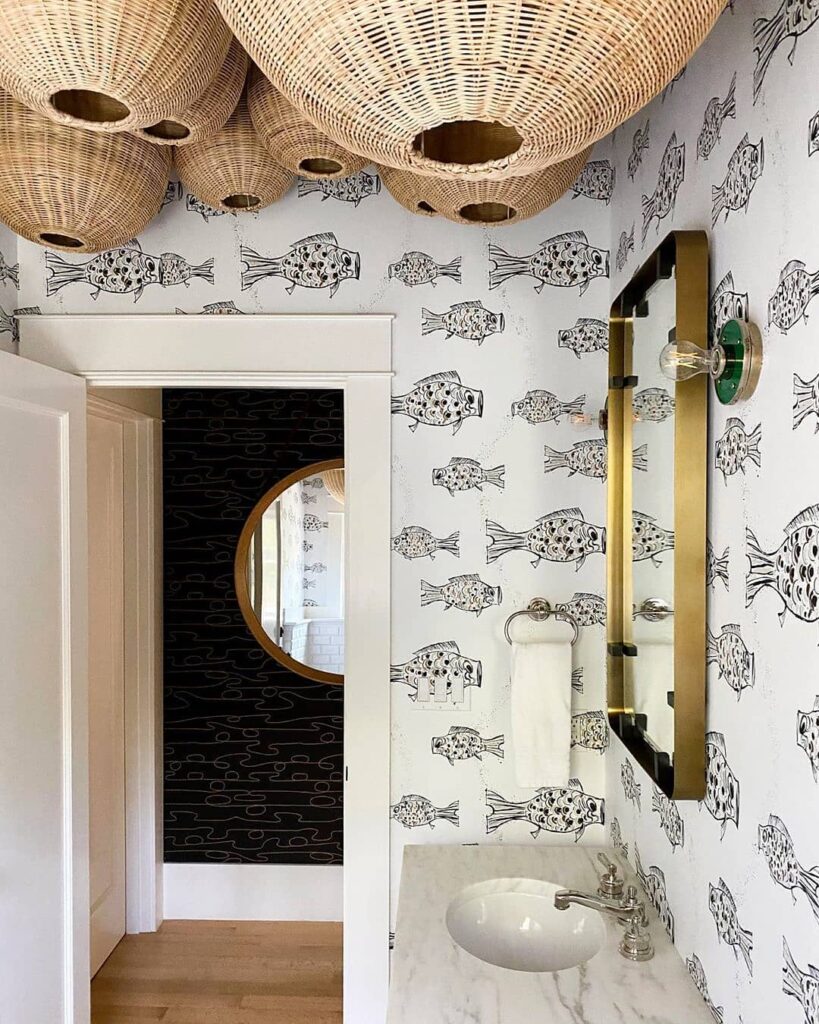 Trend 1: Bold walls
Clean and crisp is often a go-to choice for bathrooms, but dare to take things up a notch by choosing a bold color or pattern for the walls. Adding personality to the space with your wall coverings can really transform the room from mundane to memorable.
Options include high-gloss tile, punchy paint colors, or even wallpaper in a fresh pattern or beautiful motif. Often, a small area like a powder room is the perfect place to splurge on a look or finish that you might not consider for a larger area of the home.
Trend 2: Fancy freestanding tubs
It may be no surprise that freestanding tubs earn a mention for trending bathroom designs. These iconic tubs have enjoyed a long run as the iconic look for a spa-like retreat. But there is increasing variety in the sizes, shapes, and types of freestanding tubs on the market—making this an even more accessible trend for homeowners with various size bathrooms and budgets.
Capitalize on this bathroom design trend by choosing a freestanding tub…
…with a unique color: Select from classic black for a dramatic statement or soothing seafoam for a more subdued focal point.
…in a unique shape: Look for tubs with a sculptural shape to add a functional piece of art into your space.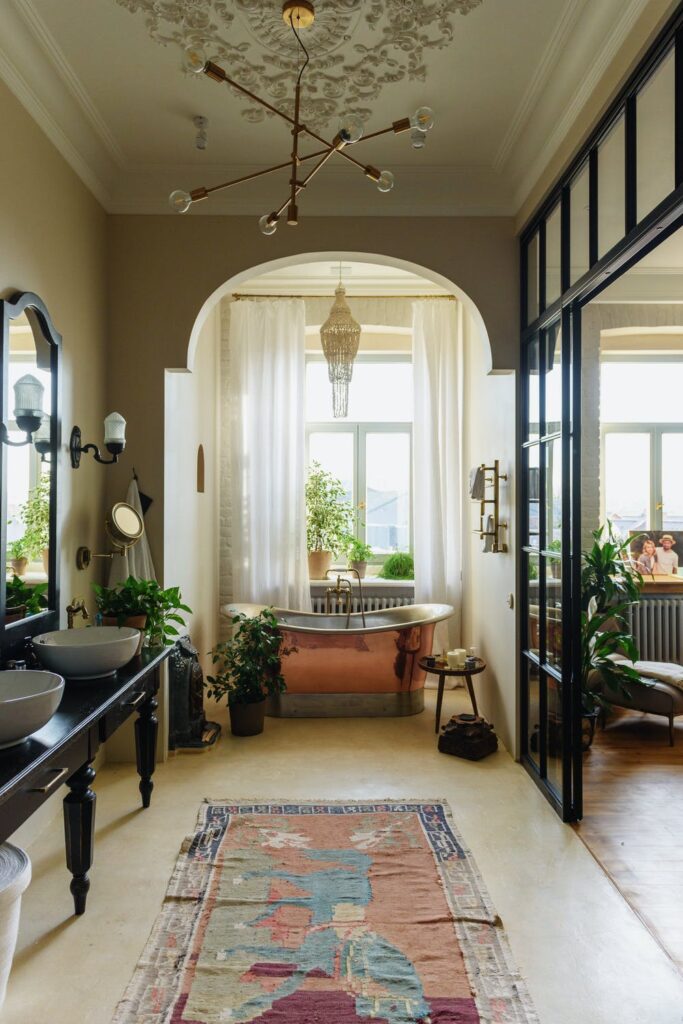 Trend 3: Integrated Lighting
This trend for bathrooms checks the boxes for both innovation and function. While most bathrooms feature overhead lighting, opting for integrated lighting in a bathroom mainstay—like a vanity mirror—adds another layer of illumination. Aside from being aesthetically pleasing, integrated lighting also provides focused light in the areas you need it most in the bathroom.
Avoid a utilitarian look by opting for integrated lighting fixtures that fit the feel and finish of your bathroom.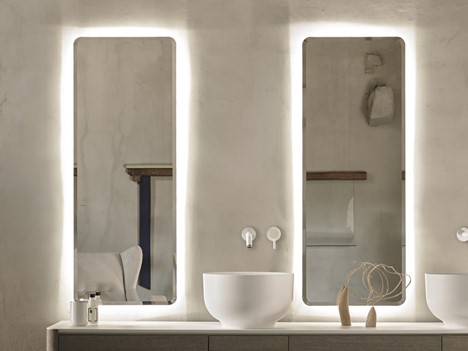 What to Avoid When Designing a Bathroom
When it comes to making decisions about the design of your bathroom, avoid these common pitfalls:
Don't fall in love with the wrong materials. Not every type of paint, tile, wallpaper, or lighting is ideal for the warm, humid environment of a steamy spot like the bathroom. Be sure to choose fixtures and finishes that can handle exposure to dampness and are resistant to mold and mildew.
Be realistic about the space. Remember that the square footage of your bathroom or powder room is finite. Choose fixtures that will fit in the space—without overcrowding it. An oversized soaker tub may be on your wish list, but might not be compatible in the space allotted or may overpower the room and look out of place.
Don't start without a plan. If you're overeager but underprepared, you may encounter frustration and delays as you wait for installation on key components or face decision delays on fixtures. If you're remodeling a bathroom, plan out the process to ensure a smooth transition and a shorter project timeline.
Interior Design Guidance for Bathrooms and Beyond
Michael Gainey Signature Designs has years of experience in helping homeowners create stunning spaces in bathrooms large and small. Transform your master bath into a soothing retreat or create a punchy powder room that guests will adore. Whatever your bathroom interior design challenge, our team has the expertise to help you elevate this space.