Through the Looking Glass: Mirror Shopping Guide
A mirror says it all—providing a crystal clear reflection of anyone and anything. We often take mirrors for granted in our daily life, passing them by in the bedroom, powder room, entryway, and more. But mirrors play an important role in interior design.
Whether you're looking to add visual interest to your home, brighten up a room, or provide a functional but aesthetically-pleasing mirror to your space, we've gathered our top options for mirrors that look great in homes of all styles.
Take away the tips on how to choose a mirror for your interior design style, where to place it to maximize light and function, and the biggest 'do's and don'ts' when it comes to mirrors in interior design.
Large Mirrors
Why choose a large mirror?
Aside from the most obvious benefit of a head-to-toe look, full-length or oversized mirrors command attention in a room. This can work to your advantage, since the reflective nature of the mirror makes a space feel larger than it really is.
A few of our favorites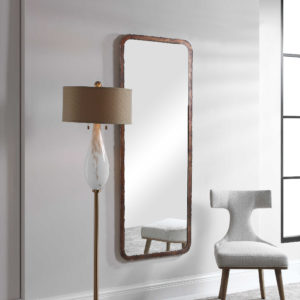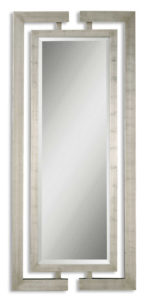 Try this:
Oversized mirrors typically don't require any hanging hardware. If you're not willing or able to drill more holes in your walls, leaning mirrors can add function and visual interest—without adding holes!
Mirrors for the Bathroom
Purpose of bathroom mirrors
If you glance in the mirror each morning, you no doubt realize why a mirror in the bathroom is such an essential fixture. But in addition to helping you look your best, these mirrors bring light into a room that might otherwise be limited in lighting and space.
A few of our favorites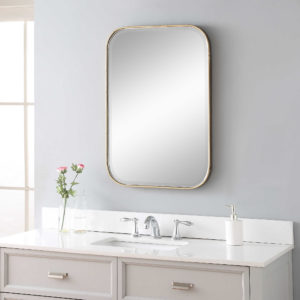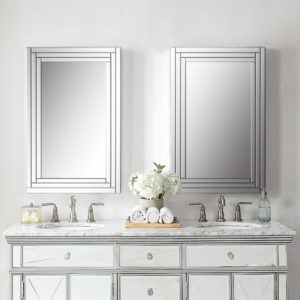 Accent Mirrors
What are the benefits of accent mirrors?
Similar to other types of mirrors in interior design, accent mirrors provide light reflection, brighten up a room, and maybe let you catch a quick glance of yourself before you head out the door.
However, the advantage of accent mirrors is that they often offer more flexibility in positioning and you can use them in unexpected ways. The smaller shapes and sizes and unique materials pose a lot of opportunity for decorating with mirrors.
Accent mirrors can be larger standalone versions, or may be part of a coordinating set.
A few of our favorites
Individual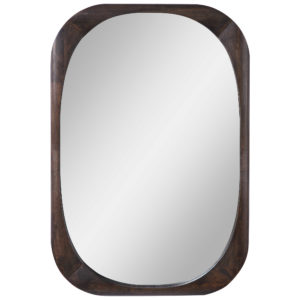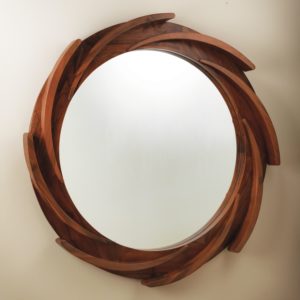 Sets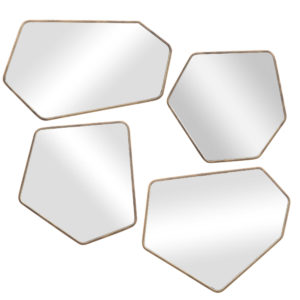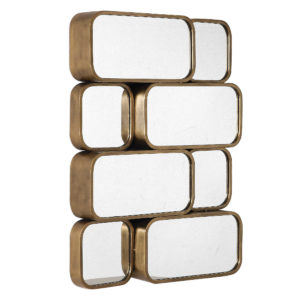 Try this:
Accent mirrors are especially popular in entryways. Paired with a console table, these mirrors make a statement as soon as you enter the home.
Unique Mirror Options
Still looking for that special touch for your space?
Mirrors catch the eye, no doubt about it. So a unique mirror—whether it's the shape, frame material, patina of the glass, or other unusual feature—is a great way to add visual interest to any room.
A few of our favorites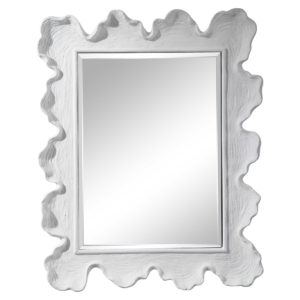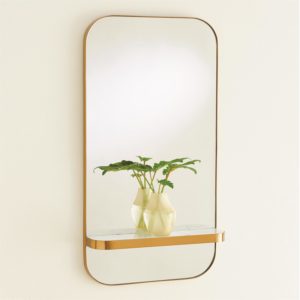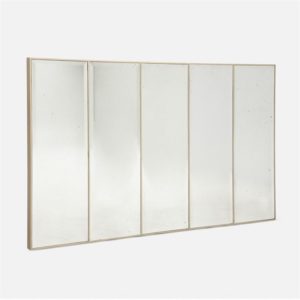 Face It—You Need More Mirrors
Does your home need more mirrors? There's a good chance that you're underutilizing this key piece in one or more rooms of your home. Elevate your interior decorating with a well-chosen mirror.
If you need guidance or inspiration, feel free to visit our showroom Jambalaya to see looks you'll love—furnishings, lighting, and more that will inspire your design dreams.