Tile Talk—Is Ceramic or Porcelain the Right One for My Project?
Are you looking for the right type of tile for your home design project? A stroll down the tile aisle at your local showroom reveals the great diversity in materials, colors, and textures. Choosing the right tile for your interior design project is a mix of personal preference and practical considerations. To help you sort through the options, we're giving you the straight talk on tile types and which ones to consider when redesigning your bathroom, kitchen, flooring, and more.
Type of Tile: Porcelain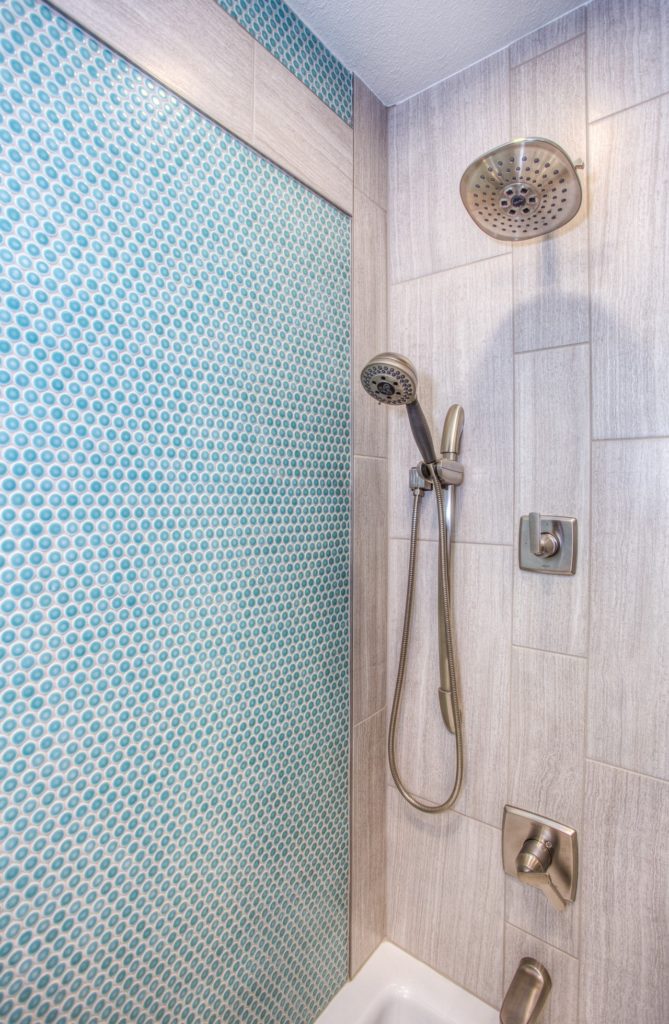 Strengths: Porosity is less than 0.5-percent. It's extremely durable and shows little wear and tear.
Weaknesses: This tile is very dense, so it's hard to cut and difficult to bond during application. It's also more expensive than other types of tile.
Best for: Given that it's such a dense type of tile, it's an obvious choice to use porcelain tile anywhere the surface might regularly be exposed to water. With such a low porosity, you can use porcelain tile in your bathroom or kitchen without fear of moisture build-up and mildew.
The high density of porcelain tile also makes it a great option for high-traffic areas, since it tends to resist scratching, abrasions, and other signs of wear. If you're picking porcelain tile for this attribute, it also makes sense to look for an unglazed porcelain tile—which means that the pigment of the tile is consistent through the entire depth of the tile. Glazed tiles may be any color on top, with a natural color material beneath. In the relatively unlikely event that the tile becomes chipped or suffers a significant gouge, and unglazed tile will retain a uniform color.
What You Should Know: Porcelain tile can be pricey, thanks to its many pro factors. So you'll have to pay up if you want this premium tile for your next interior design project. However, you'll have a resilient, easy-to-clean, and long-lasting tiled surface to show for it.
Type of Tile: Ceramic
Strengths: Available in a myriad of colors at an affordable price point, ceramic is a quick way to add creativity to any home design project. It's also significantly easier to cut and lay than porcelain tile.
Weaknesses: Ceramic tile has a porosity greater than 0.5-percent, depending on the tile you select. This means it's more permeable than porcelain, which can pose a problem if you plan to use this tile in an area with a lot of moisture, like a shower surround or kitchen backsplash. It's also more prone to chipping than porcelain tile.
Best for: If you treat it right and clean it properly, ceramic tile can be a good option for bathroom and kitchen applications. Just know that you'll want to keep it dry to avoid mildew and that it's not impervious to scratches and stains. For this reason, we wouldn't recommend ceramic tile as flooring in high traffic areas. The chances of a chipped tile are just too significant.
One big plus of ceramic tile is the fact that it's easier to cut than porcelain tile and easier to adhere to various surfaces—making it a better option for DIY home design projects.
Type of Tile: Cement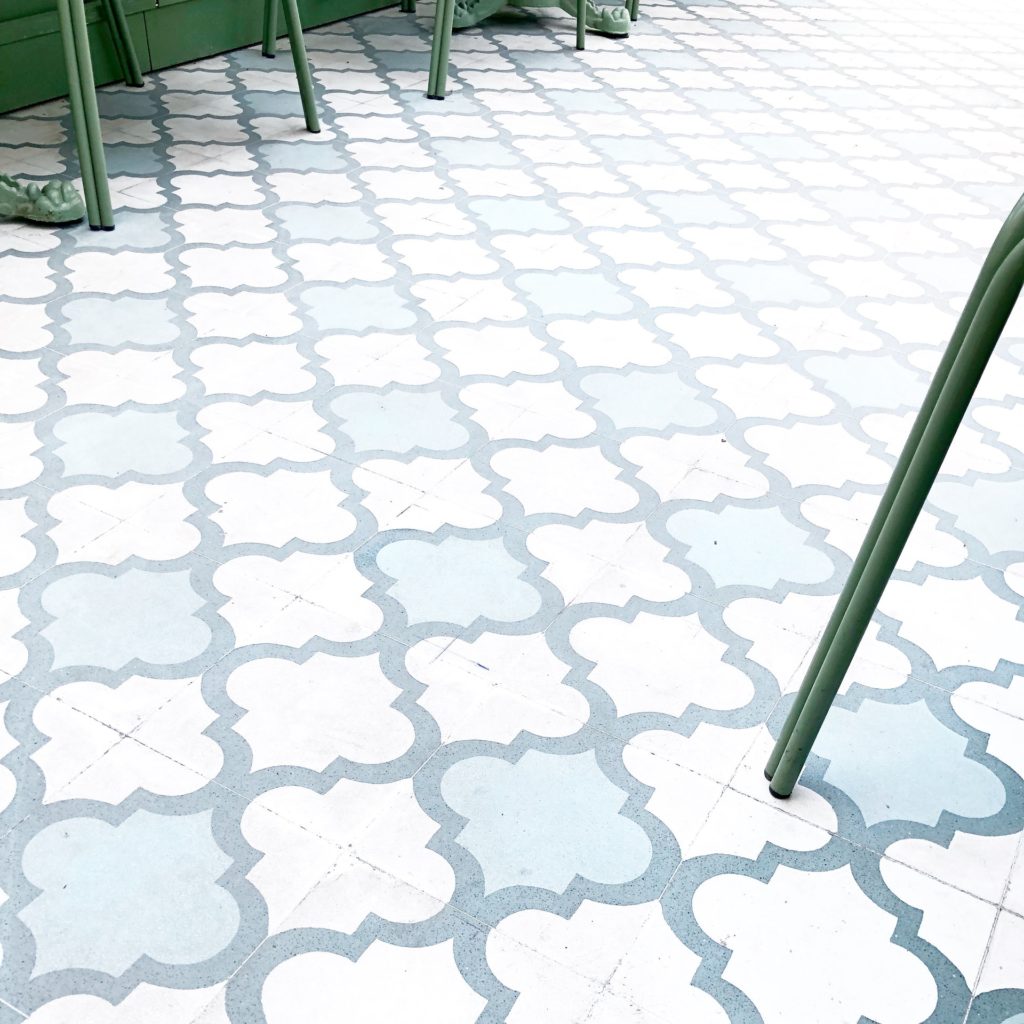 Strengths: Beautiful color and design are the key features of cement tile. A trendy alternative to other conventional tile types, the list of strengths is unfortunately short outside of its aesthetics.
Weaknesses: Cement tile can be inconsistent in its dimensions, leading to increased install work. But the biggest weakness that will keep you up at night, scrubbing tiles endlessly, is the fact that these tiles are highly porous and stain very easily. The pigment responsible for the beautiful colors and designs is cured at room temperature and is only a surface application. To preserve the appearance, you'll need to reseal the tile at least once a month.
Best for: If your heart is set on concrete tile, you might find it to be an acceptable accent tile in low-traffic areas but be prepared to treat this tile with TLC.
Type of Tile: Marble
Strengths: A beautiful, timeless natural stone appearance. Marble is coveted for its creamy colors, natural veining, and chic style.
Weaknesses: Marble is a relatively soft type of tile, so it can become scratched, etched, or stained. It's also pricey.
Best for: Making a statement in the bathroom. Use marble as an accent to really draw attention to key features in your bathroom design, but don't use it in high-traffic areas and remember that it will need periodic resealing.
The Bottom Line
Choosing the right type of tile for your interior design project means prioritizing key factors like aesthetics, budget, maintenance and durability. Determine whether you're willing to make the commitment it takes to keep a more porous tile looking great, or if you'd rather invest in a more dense and resilient porcelain tile.
Often your decisions will integrate with other aspects of your home's interior design. It can be helpful to navigate your options with the help of your interior designer, who is always eager for some tile talk!